Discover the best of British Columbia, Canada with Air Canada

British Columbia, Canada has so much to offer; from mountains to rainforests and grizzly bears, it's full of bucket list destinations. Experience rich culture, urban centres and limitless wild spaces.
Fly non-stop with Air Canada to Vancouver with 3 weekly flights from Sydney, increasing to daily from May 1st 2022.
When flying to Vancouver you'll want to stopover and explore the area, but when flying onwards to another Canadian destination you will enjoy a seamless transit experience as there's no need to collect your bags or clear security at Vancouver Airport.
The only question now is, where will you go first?
Explore British Columbia, Canada
British Columbia, Canada's westernmost province, embraces mountains, forests and beaches, cosmopolitan cities and friendly little towns. Set between the Rocky Mountains and the Pacific Ocean, BC's diverse landscapes encompass more than 13 world-class ski resorts, thriving wine regions, thousands of kilometres of rugged coastline, all offering unbeatable opportunities for outdoor adventure and urban experiences.
The natural environment is the backdrop to multi-cultural urban centres offering a mix of refined culture and raw nature. Vancouver: a city on the edge of the wilderness, overflowing with fine dining, shopping, nightlife, and the arts; and Whistler: from the breathtaking alpine playground to the endless options of the Village, its diverse offering of rugged West Coast beauty, passionate community and unrivaled selection of refined experiences mean that here, no two visits are alike.
---
Vancouver
With a landscape of coastal mountains, temperate rainforest, and the sparkling Pacific Ocean, it's no surprise that Vancouver is consistently voted one of the world's most livable cities. The compact, walkable downtown core reflects the region's multiculturalism and vibrancy, found in the city's distinct neighborhoods and world-class fusion cuisine.
With a year-round temperate climate, summer in Vancouver is unlike anywhere else in Canada. From running through forest trails, to kayaking a calm ocean inlet, to spending an entire day reading a book on the beach. You won't just discover a new kind of nature, you'll be immersed in it.
A visit to Vancouver during winter provides a refreshing balance to the usual ski vacation. From the mountain peaks to the oceanfront, the city offers terrific value during winter, effortlessly combining the excitement, nightlife and shopping of a young, modern city along with true access to the great outdoors.
Vancouver blooms to life in spring. Walk the city's neighbourhoods, and you'll be greeted by colourful streets lined with cherry trees blossoming, birds singing, and cyclists cycling. Out come walkers and hikers, runners and sea kayakers. In the cosmopolitan city, intertwined with nature, spring offers fresh opportunities to connect with all that makes you feel alive.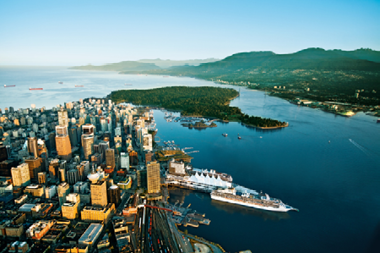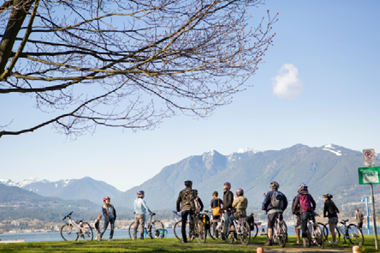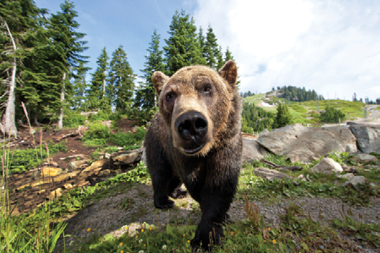 Things To Do in Vancouver:
Sightseeing options take you from city to nature, and across air, land and sea! In just one day, you can find yourself cantilevered high above temperate rainforest at the Capilano Suspension Bridge Park; taking a breathtaking simulated flight over the country with FlyOver Canada; and topping it all off with Sea Vancouver's ocean-going adventure, cruising the water surrounding downtown. Or board a hop-on, hop-off sightseeing bus and explore Stanley Park, Granville Island and more.
Grouse Mountain & Capilano Suspension Bridge Park
Two of Vancouver's most popular attractions are included in this tour. Take a walk on the wild side in the forest at the Capilano Suspension Bridge. Then see the world from the top as you ride the largest aerial tramway in North America--the Grouse Mountain Skyride. The tour also includes a stop at the Capilano River hatchery.
From $223.77* AUD
Whale Watching Adventure from Vancouver
This whale-watching adventure from downtown Vancouver gives you the chance to see whales and other marine life. Hop aboard the 'Salish Sea Dream' our 80-foot flagship catamaran, and keep your eyes peeled from one of several viewing areas.. Learn about the local history and geology from knowledgeable crew on board, and soak up views of the Gulf Islands, San Juan Islands, and Howe Sound.
From $224.34* AUD
Victoria and Butchart Gardens Tour from Vancouver
Explore British Columbia's coastline by land and sea on this Victoria and Butchart Gardens tour from Vancouver. Hop aboard your ferry and enjoy a cruise through the beautiful Gulf Islands. Stand on the deck and watch the waves for whales and sea lions, and keep your eyes on the skies for eagles. Visit the botanical Butchart Gardens, where trickling fountains sit among themed flowerbeds and sunken gardens. Explore vibrant corners of Victoria such as Chinatown and the Inner Harbour at your leisure and soak up the metropolitan atmosphere.
From $263.13* AUD
Whistler
Whistler is an international mecca for outdoor adventure. A place of striking natural beauty, Whistler represents the best of British Columbia's Coast Mountains. You'll want to see its volcanic peaks, massive glaciers, crystal clear lakes and towering old-growth forests firsthand.
In summer, Whistler attracts adventurous travellers from around the world. From the unmatched alpine landscape and the world's premier mountain bike park to the endless options of the Village, its diverse offering of rugged West Coast beauty, passionate community and unrivaled selection of refined experiences make every summer day unique. Get up to speed in the legendary Whistler Mountain Bike Park or find a slower pace in the valley. From the energetic and intense to the deeply relaxing, summer is a season of endless choice.
In winter, a thick blanket of snow covers volcanic peaks, massive glaciers, frozen lakes and towering old-growth forests with magic. The legendary ski destination is just a two-hour drive from Vancouver along the awe-inspiring Sea to Sky Highway. At the foot of the mountains lies Whistler Village, a jumping-off point for outdoor adventures like ice-skating, tubing, spas, snowshoeing, snowmobiling, ziplining and more than 160 km of groomed Nordic ski trails, to name a few.
Spring in the mountains is a time of year where your options multiply as the days get longer. Straight out of winter, March promises both powder days and sunshine, while April serves up long days with soft spring snow. As Whistler warms up in May and June, your list of adventures grows fast.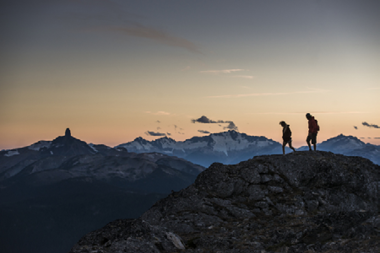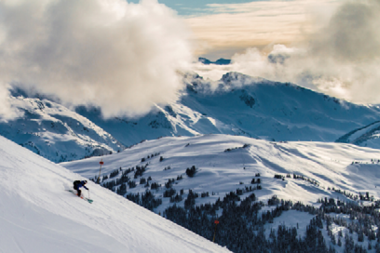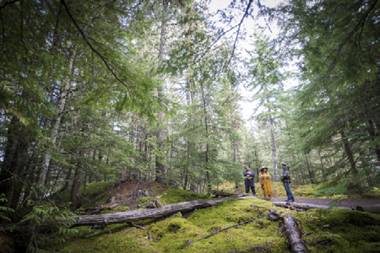 Things To Do in Whistler:
Whistler is an international ski and snowboard mecca and a down-to-earth mountain town. The legendary flow of the Whistler Bike Park draws mountain bikers from around the world and is the perfect setting for guests to discover the exhilarating pull of gravity on the trail. If you're looking for adventure at a different speed, awardwinning golf courses, breathtaking glacier-fed lakes, lush forests of towering trees and waterfalls are all linked by a network of paved trails, so you can discover Whistler at your own pace. Relax, restore and refresh yourself at Whistler's many spas and wellness facilities or immerse yourself in an energetic arts and culture scene.
Zipline Adventure in Whistler
Take your sightseeing to the skies on an exhilarating zipline tour through the unspoiled Whistler-area wilderness. With your choice of two different tours, select the ideal experience for your taste. Breathe in crisp mountain air as you cruise above white water rivers and the alpine forest of Blackcomb Mountain and Whistler, spotting local wildlife and learning about mountain ecology. A most adventurous way to learn!
From $161.45* AUD
Snowmobile Tours in Whistler
Blaze through winter landscapes on a 2- or 2.5-hour snowmobile adventure in Whistler, a tour perfect for beginner or intermediate-level riders, with both tour options offered. Follow a guide into the backcountry trails of Cougar Mountain, located just a 10-minute drive from Whistler Village. Roar through Whistler's old growth forests, up to some beautiful viewpoints. You have the option to drive alone or ride as a passenger.
From $244.45* AUD
Ice Fishing Adventure in Whistler
Make the most of your time in the wilds of Whistler, and plan an ice-fishing adventure to remember. Pick between morning and afternoon departure times, meet your guide directly at your hotel, and head to a nearby local lake. Suit up in winter gear, and watch as your guide drills into the ice and sets up a cozy shelter. Then, cast your line and try your luck hooking in rainbow trout.
From $190.04* AUD
Further Afield in British Columbia
British Columbia, Canada's westernmost province, embraces nearly a million square kilometres of mountains, forests and beaches, cosmopolitan cities and friendly little towns. Set between the Rocky Mountains and the Pacific Ocean, and home to four-and-a-half-million people, BC's diverse landscapes encompass more than 13 world-class ski resorts, thriving wine regions, thousands of miles of coastline, all offering unbeatable opportunities for outdoor adventure and urban experiences.
With landscapes ranging from seashores to mountain peaks, pristine wilderness, stunning scenery and top-flight facilities for everything from skiing to scuba diving, British Columbia is an outdoor adventurer's dream. Epic treks, by raft, foot, canoe or horseback, are on the menu here, but so are plenty of easy-access adventures, with hiking, biking, kayaking, skiing, whale watching and more offered as day trips from major cities. Whether you're kayaking with Orcas, hiking through wildflower meadows, canoeing across glacial lakes or spotting grizzlies, eagles in their natural habitats, it's all part of the experience in British Columbia.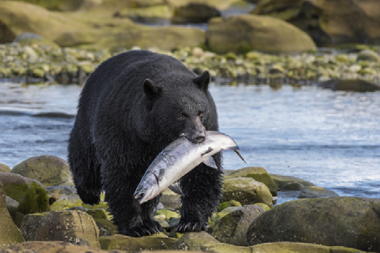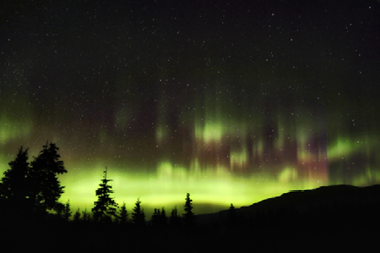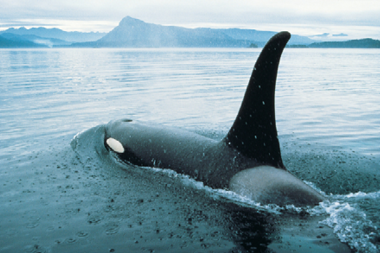 ---
Browse a diverse selection of accommodation across British Columbia:
Browse more hotels:
---

Fly with Air Canada
Air Canada offers simple and efficient connections when travelling through Canada to your final destination. Along with their industry-leading Air Canada CleanCare+ program and flexible booking options, same terminal connections, U.S. customs pre-clearance, a shorter elapsed flight time and more make your travels safe and seamless.
Travel in comfort and style
On your next Air Canada International Economy Class flight, you'll enjoy complimentary beverages, menu items curated by Air Canada's Chef Jérôme Ferrer and hours of on-demand entertainment at your fingertips. Alternatively, pamper yourself with Premium Economy and experience a larger seat, extra legroom, and priority airport services. Experience their industry-leading, end-to-end premium travel experience, available on Australia and select North American routes.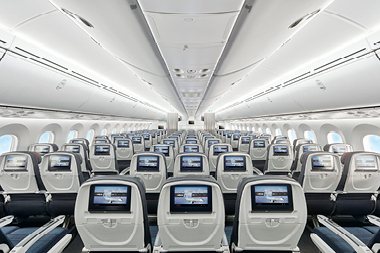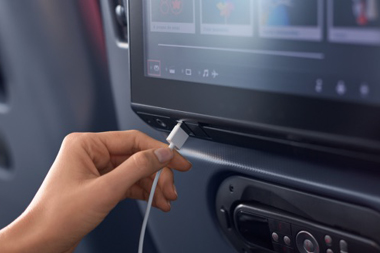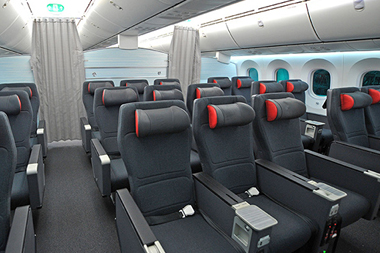 Air Canada Signature Class passengers are treated to exclusive service and amenities on board, including superior dining and beverage service, an amenity kit, priority check-in, security, boarding and baggage handling, and more.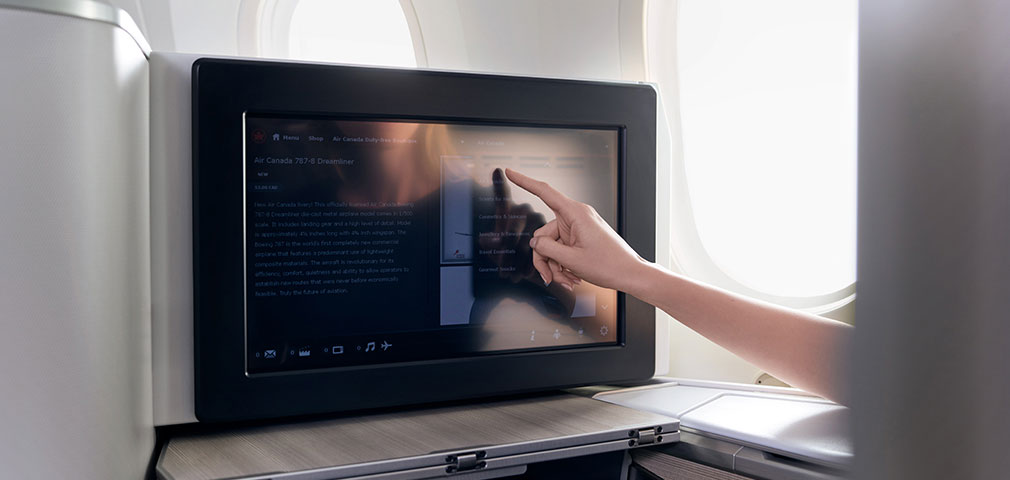 Book with confidence
Air Canada's new refund policy applies to all tickets purchased. The airline offers options including a refund to the original form of payment, an Air Canada travel voucher or the equivalent in Aeroplan points plus an additional 65% bonus if Air Canada has to cancel a flight or change the schedule by more than three hours. Learn more here.
Ready to travel?
Passengers are responsible for making sure they meet all government entry requirements, including all required travel documents, visas, health certificates and comply with all other entry criteria. Check Air Canada's Travel Ready Hub for the most recent government entry requirements. Government requirements may change at short notice.