Take off from Melbourne Avalon Airport to experience all that Asia has to offer
Fly with one of the best low-cost airlines and enjoy excellent service on your journey to Asia.
Hit the town in Bangkok, shop it up in Kuala Lumpur or discover popular beaches in Bali.
Book your AirAsia flights at Webjet today

---
Take off with AirAsia
Taking to the skies for business or pleasure? Discover affordable flights to cities across Asia with AirAsia. Whether you're looking to visit some of the world's biggest cities or wanting a great starting point for heading beyond the beaten track, you'll find a great selection of AirAsia flights on sale to help you reach your destination. AirAsia has been awarded the Skytrax World's Best Low-Cost Airline award for 11 years in a row.
Visit Asia and beyond with AirAsia
Travelling to a host of airports, AirAsia's flight network encompasses a great range of destinations. Choose to fly to Bangkok, Kuala Lumpur, Singapore, Hanoi, or somewhere in between. AirAsia sales offer the perfect excuse to immerse yourself in new cultures, feast your eyes on iconic attractions and experience more of what the world has to offer.
Stretch your holiday budget further with AirAsia
Planning to see the world on a budget? Be sure to check for the latest AirAsia sales before you book. As a low-cost airline, AirAsia already offers everything you need without any unnecessary extras, making this sale the perfect opportunity to grab a great deal and see the world for less.
---
Fly from Melbourne Avalon Airport
Fly from Melbourne Avalon Airport to Kuala Lumpur 14 times weekly with AirAsia. At almost 9000sqm, the international terminal houses state of the art facilities with the latest innovations in customs equipment and processes, as well as a fantastic choice of Duty Free shopping and food and beverage options.
With AirAsia's Fly-Thru connecting services, Australian consumers have a world of affordable travel destinations available throughout the airline's network of more than 150 destinations throughout Southeast Asia, the Middle East and the US; including popular leisure favourites such as Thailand, Vietnam, India, China, Indonesia and many more.
Skybus Avalon City Express
Fly fromSkyBus Avalon City Express runs between Melbourne Avalon Airport (AVV), Werribee and Southern Cross Station in Melbourne's CBD.
SkyBus operates frequent and cheaper services between Melbourne's Southern Cross Station and Melbourne Avalon Airport
Skybus also operates frequent services between South Geelong Station and Melbourne Avalon Airport
Click here for more information on the timetable and other destinations: https://skybus.umd.com.au/skybus/sales/
With affordable parking right out the front of the international terminal or the option for SkyBus to deliver passengers from Melbourne, Werribee or Geelong. AirAsia looks offers Victorians a truly efficient and comfortable international airport experience.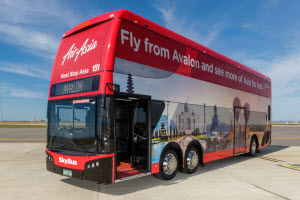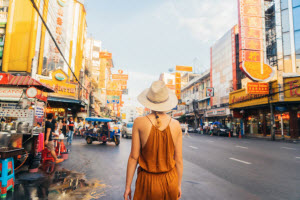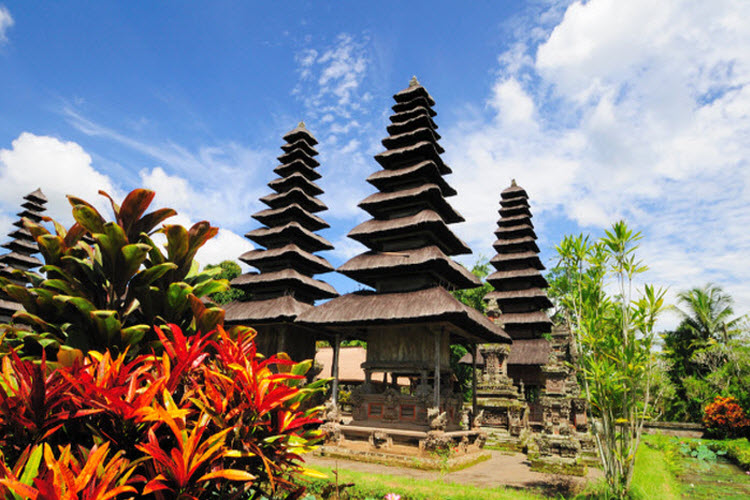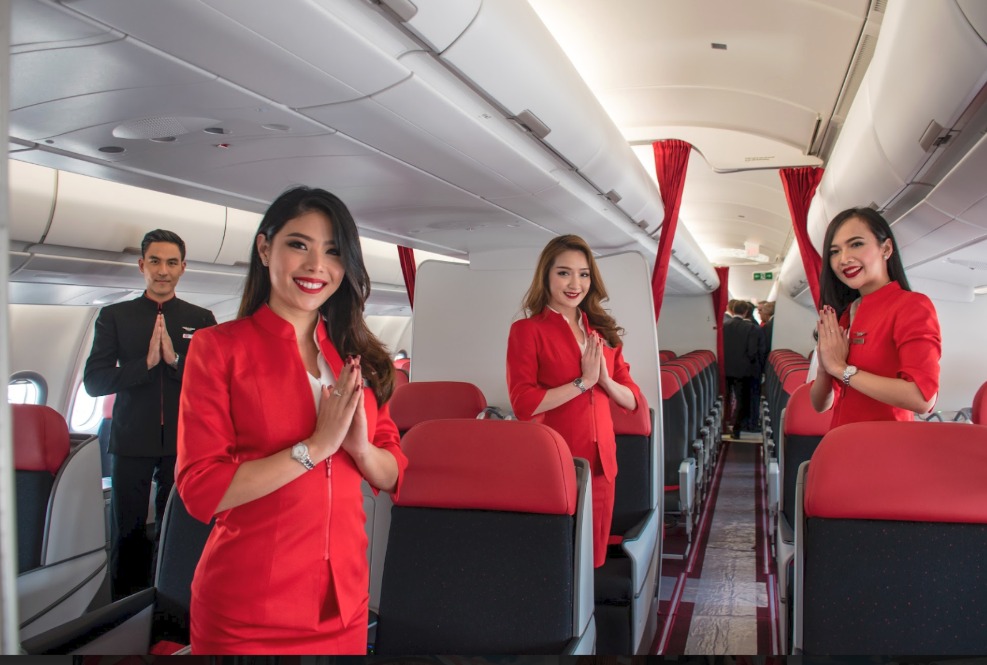 *Prices on this page are subject to change without notice, perform a search to view live pricing. Prices are inclusive of taxes and airline surcharges.
Webjet fees per flight booking:
Webjet Servicing Fee
: Domestic $21.95, NZ/Pacific $24.95, International $32.95.
Booking Price Guarantee
: Domestic $12.95, NZ/Pacific $14.95, International $21.95. Varying
payment fees
are included in the price breakdown on Webjet's checkout page, once your payment method has been selected.
*Prices are subject to availability, include taxes and airline surcharges. All prices on this page are subject to change without notice. Whilst Webjet makes every effort to provide you with accurate and up-to-date information, in the event a product is listed at an incorrect price, whether due to typographical, photographic, or otherwise, Webjet may refuse or cancel any orders placed for a product listed at the incorrect price.