Hire a Motorhome in Torrevieja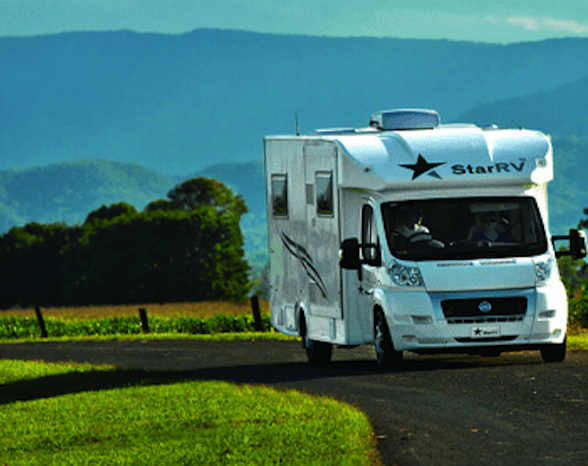 Torrevieja is a beautiful resort town within Spain's Costa Blanca. Due to its small size, Torrevieja does not bring in the large crowds compared to some of its coastal neighbours. The lower volume of tourists makes Torrevieja a great place to experience the authentic culture and atmosphere of coastal Spain. With a location on the Mediterranean, Torrevieja is particularly known for its incredible beaches. Many of the top beaches of the Costa Blanca are within reach of Torrevieja when you are travelling by campervan. The region around Torrevieja has an impressive food scene in which visitors can try some of the classic Spanish dishes. In addition to paella, tapas, and sangria, Torrevieja is especially known for its fresh seafood. From Torrevieja, the options on where to go on your road trip are endless. You could head up the coast to Alicante and Valencia, west to Murcia, or south to Almeria, Granada, and Malaga. With its ideal location and authentic Spanish vibes, Torrevieja is the perfect place to begin your campervan adventure around Spain.
Things to Know About Hiring a Motorhome in Spain
In order to hire a motorhome or campervan in Spain, drivers must be at least 21 years old and hold a full driving license. Spanish rental car companies also check that drivers have a clean driving record for the prior year. While many countries require an international driving permit, Spain does not require them for visitors from English-speaking countries. You are able to drive on your English-language license without having to apply for any additional permits.
For the most part, Spain follows the same general road rules as Australia, except reversed – the Spanish drive on the right side of the road and the left side of the car. When you are parking your campervan for the night, you also need to be aware of places where campervans are accepted. They are typically allowed to stay the night in designated campervan parking spaces and campsites as well as some farms and vineyards in rural Spain.
Reasons to Hire a Campervan in Torrevieja
• Hiring a rental car during your Spanish holiday will offer you the freedom to explore on your terms. You won't need to work around the timetable of tour operators or public transport, and can alter your day-to-day travel plans as often as you would like.
• Travelling by campervan is often cheaper than staying in hotels and travelling by train between cities. This will give you more cash to spend on activities throughout Spain.
• Your road trip can be as basic or as luxury as you would like based on the campervan you choose and the campgrounds you stay at. This can be altered to fit your budget and travel preferences.
• You can wake up to a different view every day.
• You can go off the beaten path and visit places that can't be reached by public transport.
• Your journey around Spain will feel like a true adventure.
Things to Do Around Torrevieja
Las Salinas de Torrevieja
Las Salinas is a dreamy attraction located outside of Torrevieja. It is made up of a large lake that is a bright fairy floss shade of pink. The vibrant colour is caused by microorganisms and a certain type of seaweed that live in the lake. The lake is shallow, making it a great place to walk or take a dip in the water. The salty composition of the lake has properties that make it great for your skin, exfoliating and softening as you swim. Along with the pink water, you can also see more shades of pink from the colony of about 2,000 flamingoes who call the Salinas de Torrevieja home.
La Mata Beach
With a Mediterranean location, Torrevieja is loved for its many different beaches. La Mata Beach is located 5 kilometres (3 miles) north of Torrevieja and is one of the region's most popular beaches. It has even been referred to as one of the top beaches in all of Spain. La Mata Beach is known for its clear water and abundance of activities. Beachgoers can lounge in the sun, go surfing, play volleyball, or go pedal boating in the Mediterranean. After spending some time on the beach, check out La Mata's impressive beachside cafe scene.
Parque de Las Naciones
Parque de Las Naciones is a large park within easy reach of Torrevieja. It's a favourite destination among locals who want to escape the city for a bit of quiet in nature. While the park isn't too far from the city, its atmosphere will make you feel as if you are in the countryside of Spain. Throughout the park, there are beautiful plants to see as well as a variety of interesting birds. Among the birds you will spot in Parque de Las Naciones are parrots, peacocks, and roosters. The park is a great place to go for a lunchtime picnic or a relaxing afternoon walk.