Hire a Motorhome in Tarragona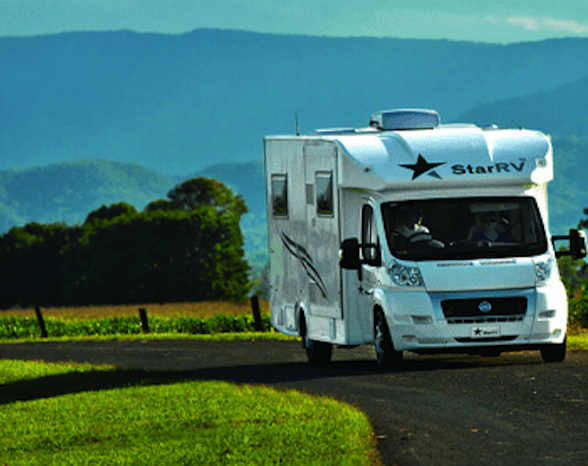 Tarragona is located about an hour south of Barcelona in Spain's Catalonia region. It's well-known for its fascinating history, particularly during its time in the Ancient Roman Empire. While the Roman Empire was in Spain, Tarragona was the capital city, so many artefacts from that time in history can still be seen today. The Roman ruins and ancient architecture throughout the city may have you feeling as if you took a step back in time as you walk through Tarragona. In addition to its vast history, Tarragona has a vibrant culture which has made it one of Catalonia's hottest places to visit. With a seaside location, Tarragona is within reach of some incredible beaches. Since much of the city is located on a hill, you can also enjoy Mediterranean views from almost every corner of the city. Foodies will love Tarragona for its cuisine, particularly when it comes to seafood and Spanish specialties, such as paella and tapas. Tarragona is a great place to start your road trip through Spain due to its authentic atmosphere. Once you've spent some time exploring Tarragona, you can head north to Barcelona, west to Zaragoza, or south to Valencia.
Things to Know About Hiring a Motorhome in Spain
In order to hire a campervan in Tarragona, drivers must be at least 21 years old, have a full driving license, and have a clean driving record for the previous year. English-language driving licenses are accepted for driving in Spain. If your driving license is in English or in Spanish, you don't need to worry about applying for an additional international driving permit.
While driving in Spain, remember to stay on the right side of the road. When you stop driving for the night, make sure you pick a spot that is acceptable for campervans. This can include designated campervan parking spaces and campsites as well as some farms and vineyards in rural Spain.
Reasons to Hire a Campervan in Tarragona
• Travelling by campervan will allow you to design your trip exactly as you want. You won't need to feel restricted by the timetables of public transport and can go where you want, when you want. You can also alter your plans without hotel or train bookings to hold you back.
• Travelling and staying in a campervan can be more cost-effective than staying in hotels and catching trains between cities.
• You can wake up to a different view of Spain every day.
• Your campervan road trip can be as basic or as luxurious as you would like depending on your budget and travel preferences.
• You can visit places that are off the beaten path that may not be accessible by public transport.
• Spending time on the road in Spain will feel like a new adventure each day.
Things to Do Around Tarragona
Tarragona Amphitheatre
All over Tarragona, you'll witness reminders of the city's Ancient Roman history. The ruins of the city's famous amphitheatre can be seen on the edge of town next to the sea. The amphitheatre was built around 100 BC during the height of Ancient Roman rule in Spain. Up to 15,000 people could visit the amphitheatre to see a variety of gruesome entertainment, including gladiator fights, animal fights, and public executions. Over time, the Roman Empire became less prominent in Spain, and the amphitheatre eventually fell out of use. Today, you can walk through the ruins of the Tarragona Amphitheatre to get a better idea of what life might have been like in Ancient Tarragona.
Part Alta
Part Alta is the oldest and most elevated neighbourhood in Tarragona. Up until the end of the Middle Ages, Part Alta was home to the entire population of the city. During that time, a Roman wall surrounded the neighbourhood. While most of the wall is no longer standing, part of it can still be viewed on the western side of Part Alta. The architecture of Part Alta reflects the different cultures that have influenced Tarragona through history. In addition to traditional Mediterranean styles, Ancient Roman touches can be spotted as well. Throughout Part Alta, there are narrow streets, open pedestrian squares, and museums that add to the quaintness of the neighbourhood.
Les Ferreres Aqueduct
This aqueduct is located a short distance from Tarragona and is another reminder of the region's Roman past. While it is only 250 metres long now, Les Ferreres Aqueduct was once part of an aqueduct that stretched for 15 kilometres (9 miles). It was used during Ancient times to transport fresh water from the Francolí River to the city. This portion of the aqueduct rises 27 metres off the ground and is made up of 36 arches. For an exciting experience, you can walk along the top of the aqueduct where the water to Tarragona once flowed. From the top of the aqueduct, you can get an expansive view over the Tarragona region.