Hire a Motorhome in Marbella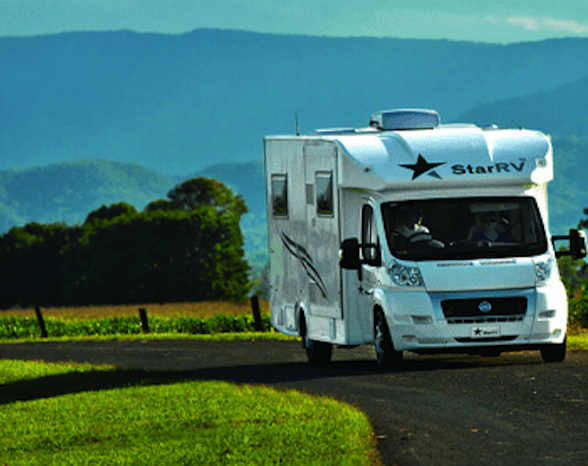 Marbella is a resort town located in Spain's Costa del Sol. It has become a popular destination for celebrities and is known for its nightlife and luxury. But beyond the glitz and glamour is a gorgeous town that perfectly embodies the Costa del Sol. Located on the Mediterranean, lots of beautiful beaches are within easy reach of Marbella. Throughout the city and much of the surrounding region, you'll notice bright white architecture and terracotta roofs. In central Marbella, the white architecture is broken up with bright pops of colour. The Old Town is extremely quaint with tiled pedestrian laneways, brightly coloured flowers, and charming city squares surrounded by cafes. Fans of nightlife will love Marbella for its variety of traditional bars and nightclubs that are frequented by some of the world's top DJs. From Marbella, you could continue your road trip on the Costa del Sol by heading to Malaga or Gibraltar.
Things to Know About Hiring a Motorhome in Spain
Drivers must be at least 21 years old to hire a campervan in Marbella, Spain. It is also required to have a full driving license and have a clean driving record for the previous year. While some countries require an international driving permit for licenses that aren't in the local language, Spain accepts English-language driving licenses. Travelling from an English-speaking country, you won't need to worry about obtaining any additional permits.
In Spain, cars drive on the right side of the road. When planning to stop for the night in a campervan, it's also important to make sure you stop somewhere that permits campervans. Campervans are able to stay at most campgrounds and parking spaces that are designated for campervans. Some farms and vineyards in rural Spain also allow campervans to stay the night.
Reasons to Hire a Campervan in Marbella
• Having a campervan will give you the freedom to explore on your terms. You can travel where you want, when you want without having to work around the schedule of a tour operator or public transport. You can also alter your plans without having to worry about hotel or train bookings.
• Travelling by campervan can save you money compared to staying in hotels and travelling by train.
• You can visit places that are off the beaten track and not accessible by public transport.
• You can wake up to a new beautiful view each morning.
• You can make the experience as basic or as luxurious as you would like, based on your budget and travel preferences.
• Every day will feel new and exciting, giving you the feeling of a true adventure.
Things to Do Around Marbella
Playa del Cable
There are more than 20 different beaches around Marbella where you can enjoy soft sand, palm trees, beach bars, and extensive Mediterranean views. One of the most popular beaches to visit is Playa del Cable, which is located just outside of Marbella. This beach is particularly popular among the young crowd for its exciting atmosphere and beach DJ who plays relaxing music throughout the day. Playa del Cable is lined with palm trees, lounge chairs under umbrellas, and a beach bar that serves affordable food and drinks.
Explore the Old Town
Marbella's Old Town is where you can experience the true atmosphere of the city. Throughout the Old Town, you'll see the whitewashed buildings with terracotta roofs that are typical of the Costa del Sol with some pops of colour as well. In addition to some colourful houses, lots of beautiful flowers can be seen throughout the Old Town. The narrow tiled laneways and pedestrian squares lined with cafes add to the charm of the area. Marbella's Old Town is also steeped in history with many of the buildings dating back to the Renaissance era.
Sohail Castle
Outside of Marbella, this scenic seaside castle makes for a great side trip. Construction on Sohail Castle began in 956 AD as a way to strengthen the region's coastal defenses. Throughout history, Sohail Castle has taken part in several events, most notably the Battle of Fuengirola in 1810. After this battle, the castle experienced some destruction and was left in ruin for decades. In 1989, the castle was renovated into the beautiful historic castle you can see today. Visitors can walk through the castle, admiring its architecture and looking out over the Mediterranean. You'll often be able to attend events at the castle as well, such as concerts and festivals.