Hire a Motorhome in Cadiz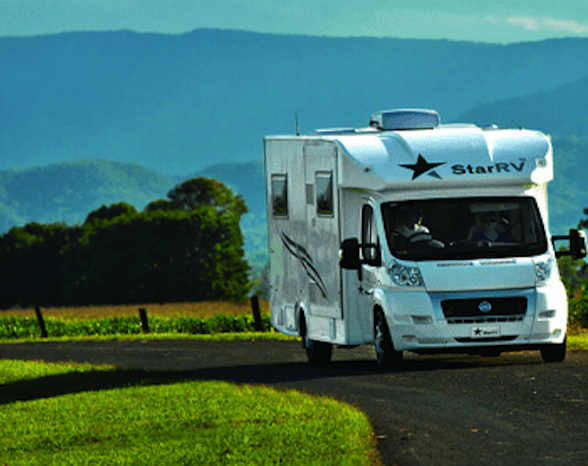 Located in Spain's southwest, Cadiz is known as the capital of the country's Costa de la Luz. Although Cadiz is a small city, it has so much to offer. This has led to the city being referred to as the most underrated city in Spain's Andalucia region. With a seaside location, Cadiz is located just off the mainland on a narrow peninsula, so it is surrounded by water on three sides. On the Cadiz peninsula and nearby on the mainland, there are some incredible beaches to visit. Throughout Cadiz and the surrounding region, there is so much history to experience between its castle, cathedral, and charming old quarter. The people of Cadiz are known amongst the Spanish for their sense of humour and are regularly considered to be the friendliest people in Spain. You'll feel right at home during your time travelling through the Cadiz region. In addition to its history and beaches, Cadiz is well-known for its vibrant food scene. There are lots of markets and more tapas restaurants than you could imagine. While you can try lots of classic Spanish dishes in Cadiz, the city specialises in seafood. Cadiz and the surrounding area offer an authentic Spanish atmosphere, making it the perfect place to begin your road trip through the country.
Things to Know About Hiring a Motorhome in Spain
In order to hire a campervan in Cadiz, you must be at least 21 years old and have a full driving license. Another requirement is to have a clean driving record for the previous year. While many countries require an international driving permit for licenses that aren't in the local language, Spain is not one of them. If you have an English-language license, you are able to rent a campervan while visiting Spain.
For the most part, Spain follows similar driving rules to Australia, but flipped around – the Spanish drive on the left side of the car and the right side of the road. In a campervan, you'll also need to make sure you stop for the night in places that accept campervans. This includes most campsites and designated campervan parking spaces along with some farms and vineyards in rural Spain.
Reasons to Hire a Campervan in Cadiz
• Travelling by campervan can save money versus travelling by train and staying in hotels. Less money spent on accommodation means more money to spend on activities.
• Have the freedom to explore where you want on your terms. You don't need to rely on the schedules of public transport or tour operators and can alter your plans as often as you would like.
• You can wake up to a different view every morning.
• Travelling by campervan can range from basic to luxury, depending on your travel preferences and budget.
• Road trips are an exciting way to immerse yourself in the culture of a foreign country, making each day feel like a new adventure.
Things to Do Around Cadiz
Castle of San Sebastián
The Castle of San Sebastián is located on a peninsula off of the main part of the city. The castle is often seen as the main icon of Cadiz. The castle was built in 1706 as a way to protect the city and appears to be located directly in the sea. Although the castle wasn't constructed during the Middle Ages, the architectural style evokes thoughts of the medieval era with its thick stone walls and fortifications. While visiting, you can walk through the castle to admire its design and learn more about its history and role in protecting Cadiz. The castle is free to visit, and it also offers gorgeous views over the city in one direction and the Mediterranean in the other.
Cadiz Cathedral
The Cadiz Cathedral combines baroque, rococo, and neoclassical architectural styles to achieve a unique look. Construction on the cathedral first began in 1722 and took more than 100 years. When the cathedral was being built, trade was booming between Spain and the countries of Latin America, causing the cathedral to be nicknamed the "Cathedral of the Americas." As well as admiring the beautiful architecture, visitors to Cadiz Cathedral can view paintings and artefacts from old cathedrals and monasteries across Spain.
Playa La Caleta
With a coastal location, the entire region surrounding Cadiz has some beautiful beaches to explore. Playa La Caleta is one of the most popular. This beach has been a prominent spot in Cadiz since Ancient times when the Ancient Romans and Phoenicians docked their ships there while visiting the region. Today, Playa La Caleta is a relaxing beach that is popular for its tranquil location. The beach also offers an interesting view of boats sailing past and the Castle of San Sebastián in the distance.
Parque Genovés
Located on the northern end of Cadiz, Parque Genovés is a sprawling seaside park that is the perfect place to go for a lunchtime picnic or an afternoon walk. There is lots of green space and paths that are made of the same sand that can be found in the Cadiz region's bullfighting arenas. In addition to plants and nature and nature from around the world, there are lots of sculptures to see within Parque Genovés. The grotto is an interesting spot where visitors can see a waterfall and lake alongside large sculptures of dinosaurs.