Compare Cheap Flights to Byron Bay, Australia
Heading to Byron Bay/Ballina? Check out Webjet's latest deals, browse airfares from leading airlines around the world and find the perfect flight that suits your budget!
*Prices on this page are subject to change without notice, perform a search to view live pricing. Prices are inclusive of taxes and airline surcharges.
Webjet flight fees per booking:
Webjet Servicing Fee
: Domestic $21.95, NZ/Pacific $24.95, International $32.95.
Booking Price Guarantee
: Domestic $12.95, NZ/Pacific $14.95, International $21.95. Varying
payment fees
are included in the price breakdown on Webjet's checkout page, once your payment method has been selected.
Cheapest time to fly to Byron Bay
Best upcoming flight deals
Cheapest Price to Byron Bay
Currency used in Byron Bay
Average Time to Byron Bay
Current Time in Byron Bay
Average Temperature in Byron Bay
Average Rainfall in Byron Bay
What Are The Top Things To Do in Byron Bay?


Lighthouse Walk
One of the best things to do in Byron Bay is the lighthouse walk. It's an easy 3.7-kilometre hike that will take you all the way to the lighthouse that overlooks the town. Many tourists choose to do the walk before day break, as it makes one of the best spots in Byron Bay to see the sunrise. If you are buying flights to Byron Bay and want to do this activity, be sure to pack a good pair of walking shoes. Byron Bay Markets For souvenir shopping in Byron Bay, visit one of the town's many markets. Some markets take place every week, so you're bound to find one to attend no matter when your flights to Byron Bay arrive.
Byron Bay Markets
For souvenir shopping in Byron Bay, visit one of the town's many markets. Some markets take place every week, so you're bound to find one to attend no matter when your flights to Ballina Byron Gateway Airport (BNK) arrive. 
Relax at the beach
Byron Bay is known for its beautiful stretch of coastline. One of the most iconic beaches in the city is Main Beach. It's located across from the town centre, and it's the perfect place to spend a few hours enjoying the sun or learning how to surf. If you've booked flights to Byron Bay before or you want to escape the crowds, visit Belongli and The Wreck beach while you're in town.
Visit Arakwal National Park
Arakwal National Park is a beautiful piece of land that you can explore. Inside the park's boundaries, you'll find a beach, sand dunes and a forest to wander around. There are a few walking tracks, and you should keep an eye out for the native wildlife and migratory birds.
What Are The Best Cafes and Restaurants in Byron Bay?
Main Street Burger Bar
Byron Bay is a haven for vegan travellers booking return flights to Byron Bay. However, there are a few spots for meat lovers around town that don't disappoint. One of the best places to get a burger in Byron Bay is Main Street Burger Bar. If you are vegetarian or vegan, you can order the energy bowl with tofu.
Treehouse
Treehouse is located behind Belongil Beach. Its decor is a mix of 1970s furniture, and the venue has live music on most nights of the week. If your flights to Byron Bay arrive in the late afternoon, you should make dinner reservations here as the bands won't start until after 8pm.
Three Blue Ducks at The Farm
If you're booking flights to Byron Bay for the whole family, you should visit the Three Blue Ducks. The kids can explore the farm and see all sorts of animals such as pigs, chickens and cows. The restaurant is quite popular, so if you don't want to wait for a table, you should phone ahead to make a reservation.
When Is The Best Time to Visit With Cheap Flights to Byron Bay?
The best time to visit Byron Bay is between September to November. The quiet spring months are ideal for travellers searching for cheap flights to Byron Bay. The only thing you'll need to plan around is the school holidays at the end of September. Another time to be mindful of is November and December, as Byron Bay is a popular Schoolies destination. Prices for airfare to Byron Bay and hotels soar over this short period. The lack of crowds means you won't have to fight for a space on the beach, a hotel room or a parking space. In the summer months (December to February), you'll have a much harder time trying to find deals on tickets to Byron Bay. The perfect beach weather means this laidback coastal town becomes a tourist hotspot and you'll need to book your flights to Byron Bay and accommodation well in advance. Low season in Byron Bay is the winter months. From June to August, the town empties out, and the weather isn't ideal for days at the beach or surfing lessons. However, if you're not looking for a beach holiday, you'll find that winter is the best time to find deals on flights to Byron Bay.
How Do You Get Around Byron Bay?
Transport from Ballina Byron Gateway Airport (BNK)
Ballina Byron Gateway Airport (BNK) is a small regional airport that's a 30-minute drive from Byron Bay. Once your flights to Byron Bay have landed, you can choose from a variety of transportation options to get to your hotel. The easiest way is to hire a car. You can choose your vehicle while booking your flights to Byron Bay with Webjet or when you arrive at the airport. Other transportation options from Ballina Byron Gateway Airport (BNK) include taking a metered taxi, organising transfer shuttle service or using the public bus.
Getting around town
You don't need to rely on public transportation to get around town. If you're staying in the centre, you'll be a 10-minute walk to the beach and minutes away from dozens of restaurants and cafes. If you don't feel like walking or you want to venture off further afield, you can use the city's metered taxis or request a ride with Uber. For keen cyclists buying flights to Byron Bay, you can also rent a bike for as little as $10 AUD per day.

What Are the Top Tips For First-Time Travellers to Byron Bay?
Flights to Byron Bay touch down at Ballina Byron Gateway Airport (BNK), situated in the regional town of Ballina. When you book flights to Ballina Byron Gateway Airport (BNK), not only are you perfectly positioned for a Byron Bay escape, but you'll also find that you are in a good location to head west to Lismore, travel north to Mullumbimby and Brunswick Heads, or simply explore Ballina itself. To discover another side of the Byron Bay region, book return flights to Ballina Byron Gateway Airport (BNK) and enjoy a day or two exploring the coastal town and its beautiful beaches.
As the home of Cape Byron, the most easterly point of the Australian mainland, Byron Bay is arguably one of the best places in the country to watch the sun rise. If you're planning to book flights to Byron Bay, try to add at least one sunrise to your holiday itinerary. While you will need to set your alarm for an earlier start than you might be used to, the effort is worth it as you watch the sun emerge on the horizon, casting an assortment of fiery tones on the water below. Make your way to Cape Byron Lighthouse for some of the best views and enjoy the opportunity to be among the first in Australia to see that day's sunrise.
If you're planning to book flights to Byron Bay that will see you visit during one of its peak tourist periods, be sure to book any tours or activities that you may want to do ahead of time. Some activities, such as learn to surf classes, skydiving and scenic helicopter rides, and even some restaurants, can be quite popular, with places filling up quickly. To avoid disappointment, organise your must-do activities before you board your return flights to Byron Bay.
During Byron Bay's peak tourist seasons, accommodation can be quite expensive and book out quickly. If you're happy to stay outside the town centre, consider booking accommodation in the Byron Bay hinterland, Ballina or one of the many towns that surround the popular holiday destination. You may be able to save some money and experience another side of the picturesque region in the process. If you are choosing to stay outside Byron Bay, you may need to hire a car to make getting around easier. Book a hire car online with Webjet when you secure your plane tickets to Byron Bay.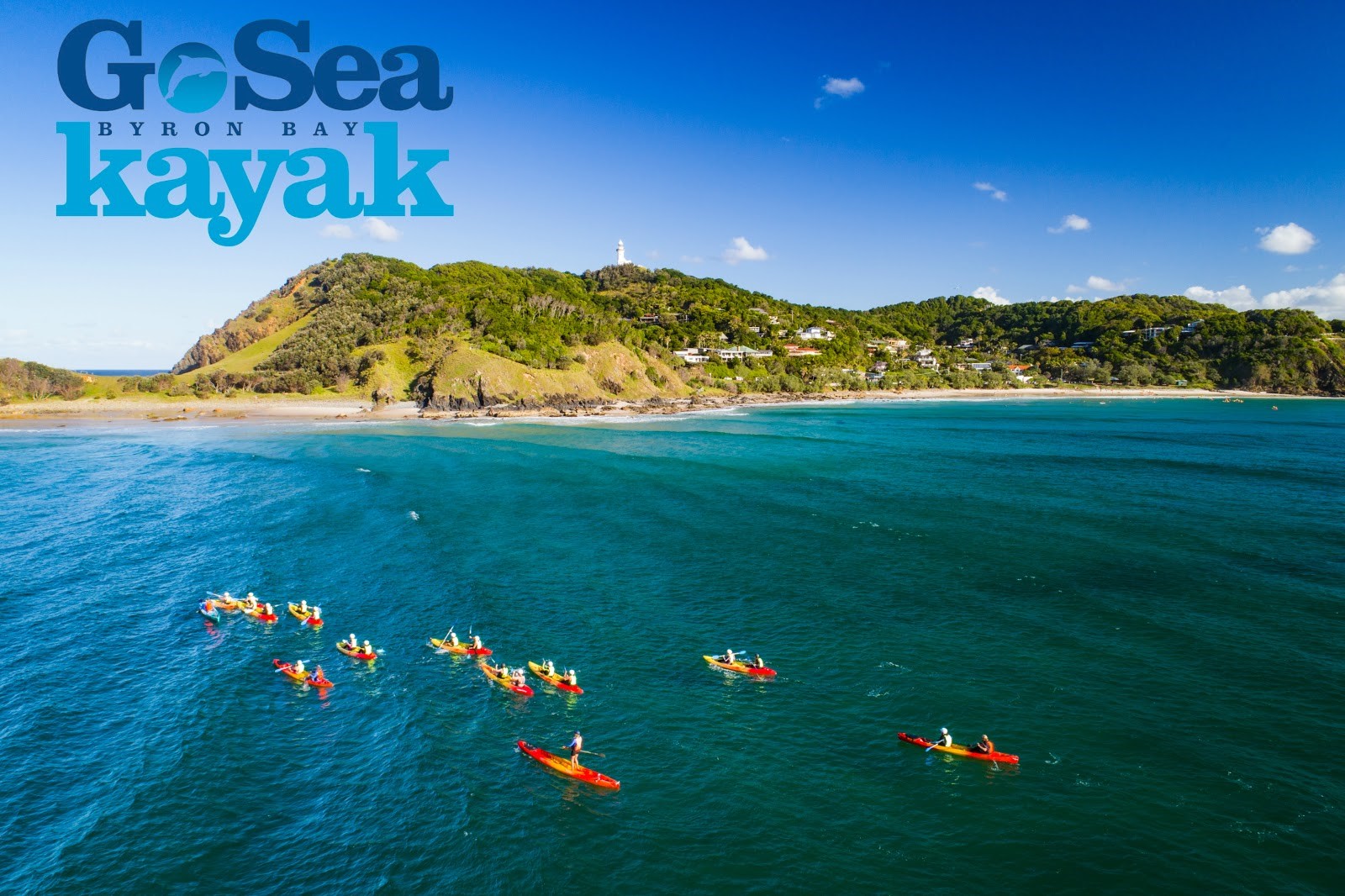 Go Sea Kayak
Go Sea Kayak offer unforgettable kayaking tours in Byron Bay, Brunswick Heads and Sydney Harbour. Imagine paddling up close and personal with Dolphins, Whales and Turtles in the beautiful Byron Bay marine park. Or exploring one of the world's most beautiful harbours, Sydney Harbour, whilst taking in views of the Harbour Bridge and Opera House from the water. For those who prefer a more leisurely pace, why not take it down a notch or two and join us for our River Nature Kayak Tour in the beautiful Brunswick River. Learn more or book your tour today at www.goseakayak.com.au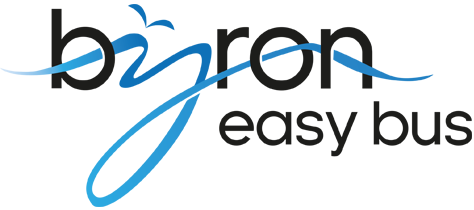 Byron Easy Bus
The perfect beaches, great surf breaks and stunning scenery are just part of Byron Bay's appeal. Visitors can also take a yoga class or learn to surf, explore the Arts and Industry Estate, enjoy a coffee at one of the many vibrant cafes, or just relax and enjoy the vibe of this laid-back coastal town. Byron Bay really does has something for everyone, and is even the home of Australia's top music festivals such as Bluesfest, Splendour in the Grass, and Falls Festival. Byron Easy Bus operates the most frequent shuttles from Brisbane, Gold Coast and Ballina Airports, providing door-to-door services to accommodation and private addresses throughout Byron Bay and major stops in the surrounding Northern Rivers of New South Wales district.