Tokyo, Japan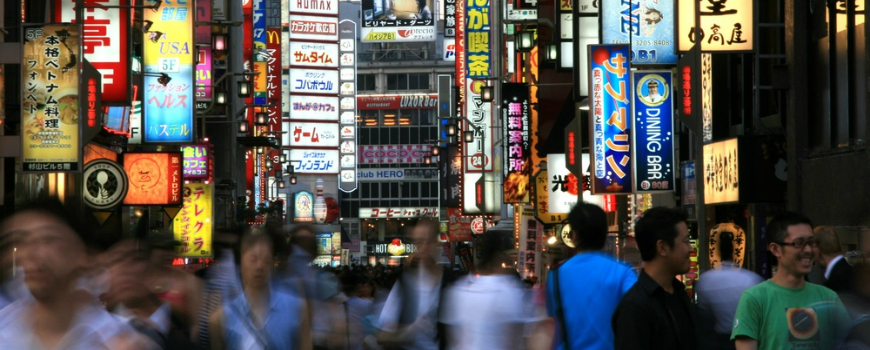 Tokyo the largest city Japan and is also the capital city. Tokyo is known as one of the most liveable city in the world and is home to the Japanese Imperial Family who resides in the picturesque Tokyo Imperial Palace.
When the imperial capital was moved from Kyoto to Edo in 1868, it was renamed Tokyo, meaning Eastern capital. Tokyo, a more apt name for a city now has one of the largest economies in the world.
Best Time to Visit
The spring and autumn months are often considered the best times to visit Tokyo. The weather during this time is more favourable for visitors to Japan and Tokyo. Cherry blossom, famous in Japanese culture is on best display in March and early April. August in Tokyo is best avoided if hot & humid weather is on your agenda.
Spring from March to May
Summer from June to August
Autumn from September to November
Winter December to February
Museums
Tokyo has 9 museums commonly visited by tourists and local people. Tokyo museums cover Japanese history at the Tokyo National Museum and the Edo-Tokyo Museum and for some fun the Tokyo Transportation Museum is an amusing experience. There is no part of Japanese culture not represented in one of Tokyo's many museums.
Tokyo Metropolitan Art Museum
The Tokyo Metropolitan Art Museum is a must see for art enthusiast with popular works from Japanese artists always on display. Exhibitions changed regularly so you are sure to find something you've never seen before!
Getting around
The best way to travel in Tokyo is by train. Tokyo has two systems: the subway and JR (Japan Rail) lines. All stations and maps include information in English. Some stations have both subway and JR connections. Tickets can be bought for single journeys, and if you're not sure of the fare, you can choose the lowest price available by using a 'fare adjustment' machine at your destination. Stored value multi-ride tickets are also available. The line you are likely to use the most is the JR 'Yamanote' line (lime green), which is a loop line around Tokyo.Your Japan Rail Pass is valid on JR lines in Tokyo - simply show your pass at the barrier gates.
Things to do
Kabuki Theatre
Kabuki, the traditional Japanese theatre, can still be found in modern Tokyo at Kabuki-za Theatre in Ginza. To accommodate English-speaking audiences, there are English guides and headsets available so you can enjoy an act or the entire four hour show!
The Best Shopping - The Ginza
The Ginza is the hottest place for designer fashions, upscale dining and entertainment in Tokyo. On weekends the roads are closed to traffic, for the ultimate and uninterrupted Tokyo shopping experience.
Imperial Palace
Tokyo Imperial Palace is surrounded by gardens and separated from Tokyo with stone walls and a moat. The Palace is located in the heart of Tokyo and Guided tours of the grounds are available. Although access into the Palace and inner gardens are restricted, visitors are allowed in the Imperial Palace East Gardens mid week and weekends thought the year.
Geisha District - Asakusa
Asakusa is located north east of Tokyo. Asakusa is where you can see the famous Buddhist temple, Senso-ji, many festivals and Tokyo's oldest geisha district. For travellers on a budget, Asakusa is a great place to stay.
Shinjuku Gyoen National Garden
Head to Shinjuku Gyoen National Garden for some of the most picturesque gardens in the world. There are three distinct gardens including French, English and traditional Japanese. Head to the Shinjuku Gyoen National Garden from late March to April to see the 1,500 cherry trees blossoming.
Sumo Wrestling at Ryogoku Kokugikan
Ryogoku Kokugikan is an indoor sporting arena in Tokyo famous for its sell out sumo wrestling tournaments. As well as the popular New Year and summer sumo wrestling tournaments, a sumo wrestling museum is also located at Ryogoku Kokugikan where you can learn about the history of sumo wrestling and the prestige the sport holds in Japanese culture.
Tsukiji Fish Market
Tourists should head to Tokyo's Tsukiji Fish Market for a glimpse of the largest wholesale fish market in the world. The Japanese are notorious for their love of seafood and it is on full display at the Tsukiji Fish Market. Tourists are allowed to view the auctions between 5 a.m. and 6 a.m. from a designated area. After viewing the busy fish markets, head to the outer markets and dine on some fresh sushi!
Tower Wax Museum
Tokyo Tower is the largest man-made structure in Japan. Step onto the observation decks for a 360 degree view of Tokyo then visit Foot Town at the bottom of Tokyo Tower, where you will find restaurants, souvenir shops, the Guiness World Records Museum and the Tokyo Tower Wax Museum. You're guaranteed a lot of fun when you head to Tokyo Tower.
Webjet's Destination Guides