Tokyo - the best of both - old meets new
For more information, click here.
Tokyo seems to be the hottest destination - #1 of The Best Cities in the World by in the 2017 Readers' Choice Awards by Conde Nast Traveler; #1 of The World's 25 Most Liveable Cities 2017 by Monocle; #1 in The Safe Cities Index 2017 by The Economist; #2 in the Best Megacities for Women 2017 by The Thomson Reuters Foundation; #3 in The Global Power City Index 2017 by The Mori Memorial foundation. Here are a few reasons why everyone falls in love with Tokyo:
The Food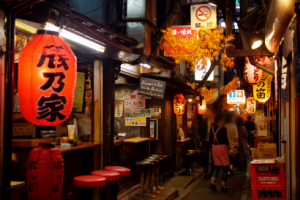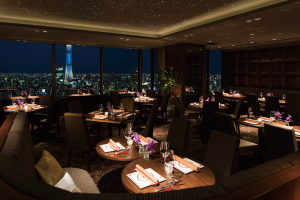 As the city consistent with the most Michelin stars, Tokyo knows about food. From izakayas (Japanese-styled pubs) to sushi, the best part about food in Tokyo is that you can choose any sort of cuisine for any budget (ex: you can easily find a good bowl of ramen for about $10AUD). Furthermore, you can enjoy meals that's been enjoyed for generations or explore the latest new trends in fine dining.
The Activities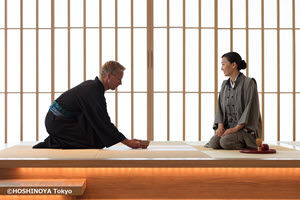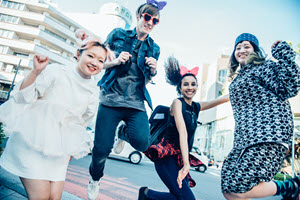 Although Tokyo is always on the move for the latest trends, it always holds its culture close to its heart. From traditional Japanese dress, tea ceremonies, Kabuki (theatre), sumo wrestling, to the newest robots and fashion, Tokyo offers a plethora of options to deliver an authentic and versatile Japanese experience.
The Transportation or other amenities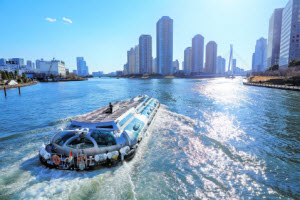 This is the part where Tokyo shows you how advanced it is. With trains that run exactly on time, and water boats that look like they're from the future, Tokyo shows how its transportation is extremely efficient. And for far away destinations, you can take the bullet train that reach speeds up to 320km/hr. But if that's too fast, you can ride a rickshaw drawn by a runner in Asakusa.
Discover Tokyo with Webjet Deals today!




Terms and Conditions:
*Hotel Coupon Code: Offer valid from 00:01 1 November - 23:59 30 November 2017 (AEDT) and is valid for Tokyo, Japan hotels only and is valid only for qualifying purchases made on the Site. Your $50 code TOKYO OR $100 TOKYO100 can be redeemed at https://hotels.webjet.com.au/hotels/ and through the App, excluding https://packages.webjet.com.au/ and https://exclusives.webjet.com.au/. Select your preferred hotel and enter the code in the Coupon Code field on the payment page and we'll pay $50 (a minimum spend of $400 applies) OR $100 (a minimum spend of $800 applies) towards your total hotel booking cost. Valid for all stay dates. Excludes some hotels and hotel chains. Read our full Coupon Code Terms & Conditions. Webjet's standard booking Terms and Conditions apply.
Flights:
Webjet Servicing Fee: Domestic $21.95, NZ/Pacific $24.95, International $32.95.
Booking Price Guarantee
: Domestic $12.95, NZ/Pacific $14.95, International $21.95
Varying
payment fees
are included in the price breakdown on Webjet's checkout page, once your payment method has been selected.
*Prices are subject to availability, include taxes and airline surcharges. All prices on this page are subject to change without notice. Whilst Webjet makes every effort to provide you with accurate and up-to-date information, in the event a product is listed at an incorrect price, whether due to typographical, photographic, or otherwise, Webjet may refuse or cancel any orders placed for a product listed at the incorrect price.
Webjet's Destination Guides