Discover Amazing Stories in Amazing Thailand
Family fun in Amazing Thailand
Let's start the fun! Why Thailand is good for your family holidays? Thailand is conveniently positioned within easy access of all the world's continents. It offers a variety of amazing attractions for everyone. Blessed with a pleasant climate year-round, you can relax and recharge your batteries in every part of the country. Once your plane touches down in Bangkok, you may want to kick off your holiday with relaxing eco-friendly activities i.e. kayaking/ canoeing through the Kanchanaburi mangrove forest, then a bike ride in an amazing historical park of Ayutthaya.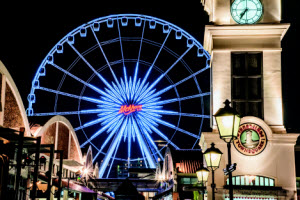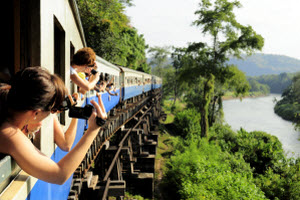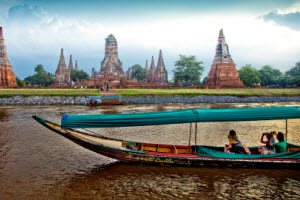 For those who love to recall the pleasure of their childhood or those who are traveling with young ones and are looking for a cool down after a hot day, there are plenty of amusement and water parks located in major cities. In Bangkok, it is possible to escape the heat at the Siam Park City, a location that combines an amusement park and a waterpark or visit a complete edutainment centre at the Dinosaur planet, prehistoric themed amusement park with life-sized dinosaur replicas. An hour and a half from Bangkok is Pattaya, it locates Thailand's biggest waterpark called 'Ramayana Water Park'. If you want to get a chance to hang out with the likes of Ben 10, Cabbonbolt, Swampfire and the Powerpuff girls then 'Cartoon Network Amazone' is a place for you.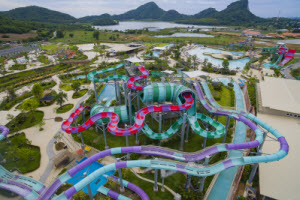 If you head south of Bangkok, you can visit Santorini Park in Cha-am which is the first and only digitally controlled Water Park in Asia. The other highlight in Hua Hin is the largest waterslide in Thailand 'Abyss' which is located at Vana Nava Water Park. As well as The Black Mountain Water Park that opens daily to welcome you.
Lets experience the New Shades of Thailand's "Land of Smile" and your holiday photos will never look the same again. On your mark, get set and let's start the fun!
Webjet Flights & Hotel Deals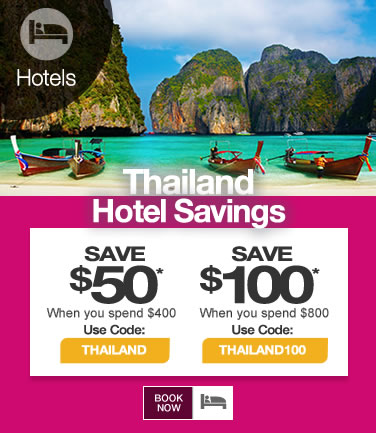 Terms and Conditions:
*Coupon Code: Offer valid from 00:01 21 August - 23:59 10 September 2017 (AEST) and is valid for Thailand hotels only and is valid only for qualifying purchases made on the Site. Your $50 code THAILAND OR $100 THAILAND100 can be redeemed at http://www.webjet.com.au/ and through the App, excluding https://packages.webjet.com.au/ and https://exclusives.webjet.com.au/ . Select your preferred hotel and enter the code in the Coupon Code field on the payment page and we'll pay $50 (a minimum spend of $400 applies) OR $100 (a minimum spend of $800 applies) towards your total hotel booking cost. Valid for all stay dates. Read our full Coupon Code Terms & Conditions. Webjet's standard booking Terms and Conditions apply.
Flights:
Webjet Servicing Fee: Domestic $21.95, NZ/Pacific $24.95, International $32.95.
Booking Price Guarantee
: Domestic $12.95, NZ/Pacific $14.95, International $21.95
All airlines charge varying
payment and service fees
, which are displayed in the booking process.
*Prices are subject to availability, include taxes and airline surcharges. All prices on this page are subject to change without notice. Whilst Webjet makes every effort to provide you with accurate and up-to-date information, in the event a product is listed at an incorrect price, whether due to typographical, photographic, or otherwise, Webjet may refuse or cancel any orders placed for a product listed at the incorrect price.
Webjet's Destination Guides