Thailand
Renowned for it's rich culture, diverse attractions and activities for tourists, good food and warm hospitality, there's no wonder why Thailand has always been among the world's most favourite tourist destinations.


Bangkok
The cosmopolitan city of Bangkok has been the world's most-visited city for several years in a row (Mastercard's Global Destination Cities Index). The city offers enticing options for dining, shopping and entertainment and is home to Thailand's must-see temples including Wat Pra Kaew, Wat Arun and Wat Pho (which is also called home by the traditional Thai Massage School. From Bangkok, it's an easy 1 - 1.5hr flight to all of the major cities, including; Chiang Mai, Phuket, Krabi and Samui.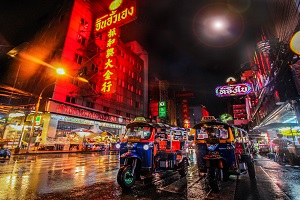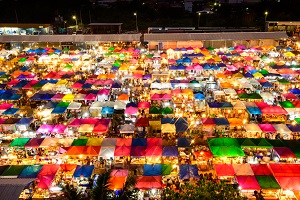 Chiang Mai
Located amongst Thailand's highest mountains, Chiang Mai in the North is one of the most significant cities in Thai history. Despite the modern development, the ancial temples and local handicraft skills have been well-preserved through generations. With a short drive from the city, you'll find yourself in national parks, cascading waterfalls, bubbling hot springs and ethnic hill tribe villages.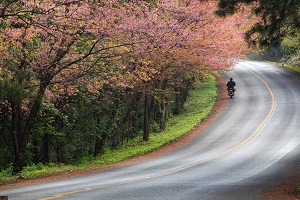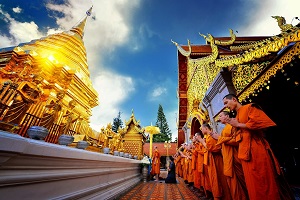 The South of Thailand
The South is home to Thailand's most popular beach destinations, Phuket, Krabi and Ko Samui with various outdoor activities on offer including sailing, scuba diving, golfing and rock climbing. The 'Old Phuket Town' has beautiful historic 'Sino-Portugese' styled shophouses which have been turned into trendy cafes, restaurants, souvenir shops, boutique hotels and art galleries. Other activities to enjoy include cooking classes, spa treatments or beautifully dining by the beach.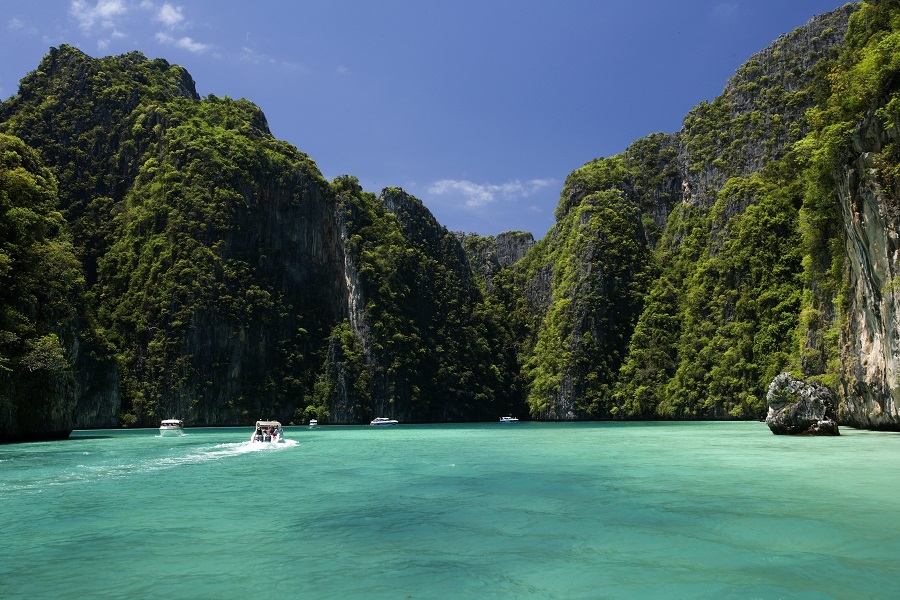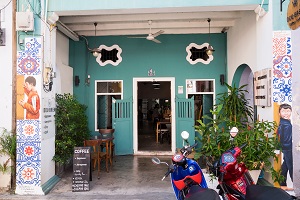 Book your Thailand holiday with Webjet today!

#HugThailand


Terms and Conditions:
Coupon code: Offer valid from 00:01 1 February- 23:59 29 February 2020 (AEST) and is valid for Thailand packages only. Your $150 code THAILAND can be redeemed at https://packages.webjet.com.au/packages/ and through the App. Select your preferred package and enter the code in the coupon code field on the payment page and we'll pay $150 (a minimum spend of $2,500 applies) of your total package booking cost. Package coupon codes are redeemable on package bookings only, booked at https://packages.webjet.com.au/packages/ or through the App. Read our full Coupon Code Terms & Conditions. Webjet's standard bookings Terms and Conditions apply.

*Prices on this page are subject to change without notice, perform a search to view live pricing. Prices are inclusive of taxes and airline surcharges.
Webjet fees per flight booking:
Webjet Servicing Fee
: Domestic $21.95, NZ/Pacific $24.95, International $32.95.
Booking Price Guarantee
: Domestic $12.95, NZ/Pacific $14.95, International $21.95. Varying
payment fees
are included in the price breakdown on Webjet's checkout page, once your payment method has been selected.
*Prices are subject to availability, include taxes and airline surcharges. All prices on this page are subject to change without notice. Whilst Webjet makes every effort to provide you with accurate and up-to-date information, in the event a product is listed at an incorrect price, whether due to typographical, photographic, or otherwise, Webjet may refuse or cancel any orders placed for a product listed at the incorrect price.
Webjet's Destination Guides