Open to the New Shades of Amazing Thailand
With variety of attractions, activities and accommodations on offer, Thailand has unsurprisingly always been one of the world's most popular destinations for tourists from all over the world.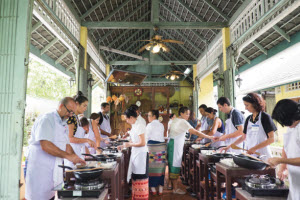 The capital, Bangkok, is packed with elaborated cultural attractions, modern entertainment/ shopping complexes, bargain markets, street food precincts as well as Michelin starred-fine dining restaurants and rooftop bars. Here you will see modern skyscrapers standing side by side a few century old Buddhist temples. Options of public transport in Bangkok are unlimited, from modern air-conditioned elevated trains (BTS) and metros (MRT) to traditional open-aired Tuk Tuks and long-tailed boats. So as long as you plan well, you don't need to worry about the traffic. Lastly, there are street foods and markets for you to eat and shop almost 24 hours.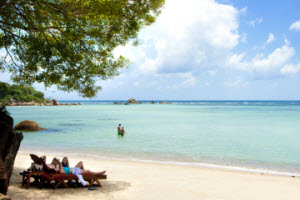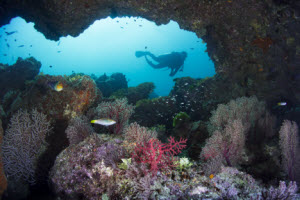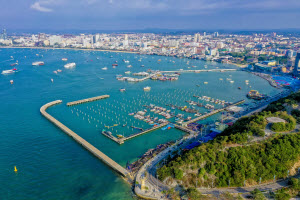 In terms of beaches, the South and the East of Thailand are home to some of the world's most spectacular beaches, from popular ones in the South such as Phuket and Koh Samui to the ones closer to Bangkok such as Hua Hin and Pattaya.
Around Phuket and Koh Samui, visitors can engage in a range of outdoor activities from island hopping to kayaking, snorkelling, scuba diving, parasailing, paragliding, etc. There are also plenty of inland and indoor activities on offer, from cooking class to Muay Thai, Thai massage or spa treatment, shopping at the local markets or shopping malls, batik painting, golf, zip-lining, etc. A visit to Phuket Old Town and local fishing villages such as Rawai in Phuket and Bo Phut in Koh Samui is also a must.
Pattaya and Hua Hin are perfect holiday destinations for families as well as couples. Besides beautiful beaches, there are waterparks, local markets, wellness spas, golf courses, and even wineries.


Terms and Conditions:
Coupon code: Offer valid from 00:01 22 July - 23:59 18 August 2019 (AEST) and is valid for Thailand packages only. Your $150 code THAILAND can be redeemed at https://packages.webjet.com.au/packages/ and through the App. Select your preferred package and enter the code in the coupon code field on the payment page and we'll pay $150 (a minimum spend of $2,500 applies) of your total package booking cost. Package coupon codes are redeemable on package bookings only, booked at https://packages.webjet.com.au/packages/ or through the App. Read our full Coupon Code Terms & Conditions. Webjet's standard bookings Terms and Conditions apply.

*Prices on this page are subject to change without notice, perform a search to view live pricing. Prices are inclusive of taxes and airline surcharges.
Webjet fees per flight booking:
Webjet Servicing Fee
: Domestic $21.95, NZ/Pacific $24.95, International $32.95.
Booking Price Guarantee
: Domestic $12.95, NZ/Pacific $14.95, International $21.95. Varying
payment fees
are included in the price breakdown on Webjet's checkout page, once your payment method has been selected.
*Prices are subject to availability, include taxes and airline surcharges. All prices on this page are subject to change without notice. Whilst Webjet makes every effort to provide you with accurate and up-to-date information, in the event a product is listed at an incorrect price, whether due to typographical, photographic, or otherwise, Webjet may refuse or cancel any orders placed for a product listed at the incorrect price.
Webjet's Destination Guides