Discover your affordable luxurious holiday in Thailand!
Renowned for its rich diversity of culture, destinations and activities, each of Thailand's four regions showcases its uniqueness, from the mountainous highlands with waterfalls, hill tribe villages and Lanna styled temples in the North, to the fertile river valleys home to the current and former capitols in the Central, the underrated culture-rich and gateway to Indochina, suitable for off the beaten track travellers in the Northeast and the peninsula sandwiched by the clear blue seas of the Andaman and the Gulf of Thailand in the South.
Central (Bangkok, Ayutthaya, Pattaya, Trat, Kanchanaburi, Sukhothai)
This region is home to Thailand's current and former capitols i.e. Bangkok, Ayutthaya and Sukhothai. The bustling Bangkok is one of the world's most visited cities which will keep your energy at a high with tantalising food, from street food to fine dining and rooftop bars; shopping extravaganza, from bargain-able weekend markets and night markets to luxury shopping malls; and intriguing cultural attractions such as the 'Wat Prakaew' Temple of the Emerald Buddha, 'Wat Arun' Temple of Dawn and 'Wat Pho' Temple of the Reclining Buddha which is also home to Thai Traditional Massage School.
Just 2.5hr drive west of Bangkok located Kanchanaburi, home to the WWII Death Railway and national parks with several stunning waterfalls perfect for bushwalking. To the east of Bangkok located Pattaya, a lively resort town suitable for family holidays and party lovers and Trat, an idyllic seaside province home to Ko Chang and Ko Kood.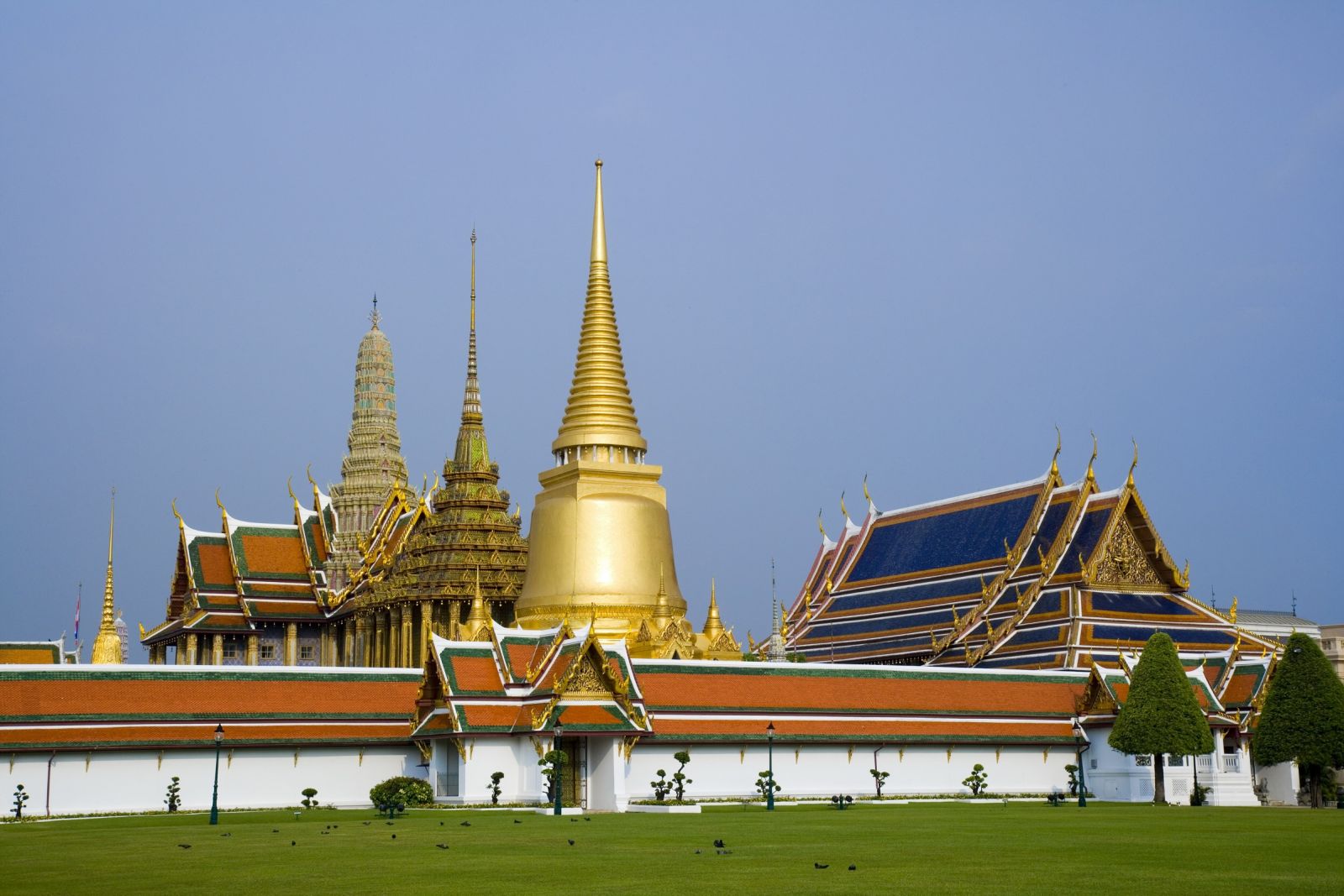 'Wat Prakaew' - The Temple of the Emerald Buddha in Bangkok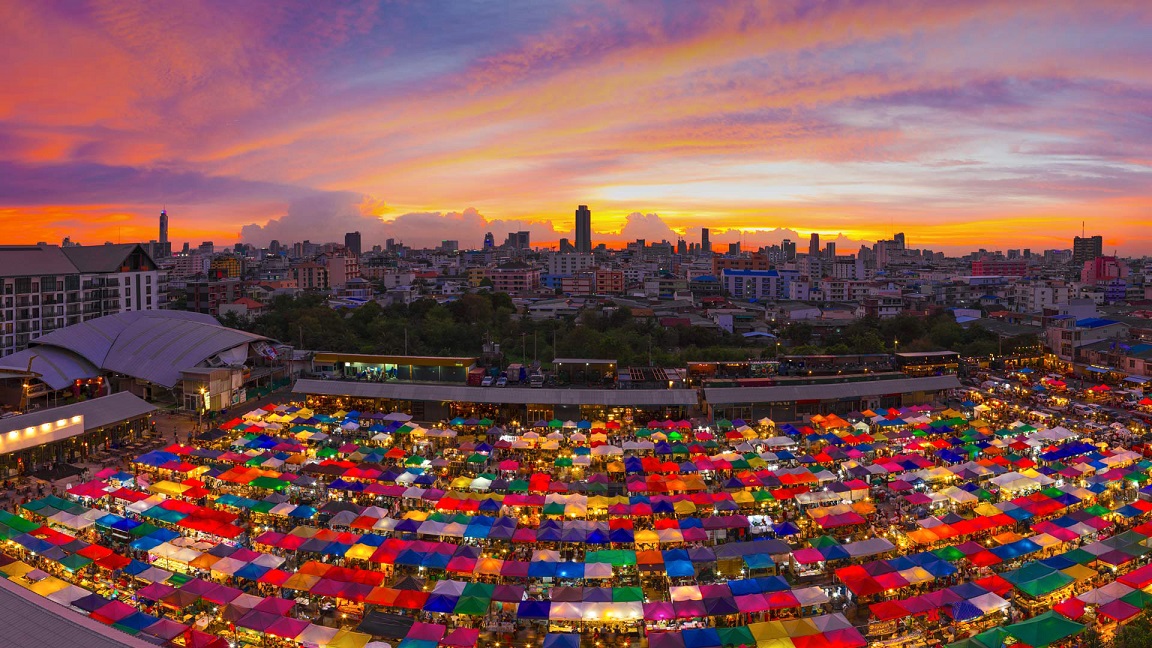 Rod Fai Night Market in Bangkok
South (Phuket, Krabi, Phang Nga, Trang, Surat Thani)
This region is home to some of Thailand's most popular beaches such as Phuket, Ko Phi Phi, and Ko Samui and also has one of the world's best diving sites, Mu Ko Similans. Phuket offers accommodations for any budget and activities suitable for all types of travellers. Not far from Phuket are beautiful small islands such as Ko Phi Phi (in Krabi), Mu Ko Similans and Ko Panyee (in Phang-Nga). Phuket is also famous for its world class golf courses, wellness spa resorts and its annual King's Cup Regatta, Asia's biggest yacht racing. Railay (in Krabi) is popular among international rock climbers with its prominent limestone range and stunning views.
Travellers who prefer more idyllic atmosphere have options of Trang islands (in Trang), Khaolak (in Phang Nga), Ko Lanta (in Krabi) and Khao Sok rainforest (in Surat Thani).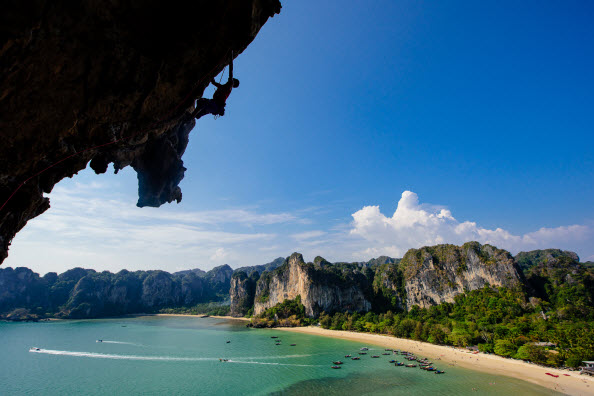 Railay Beach in Krabi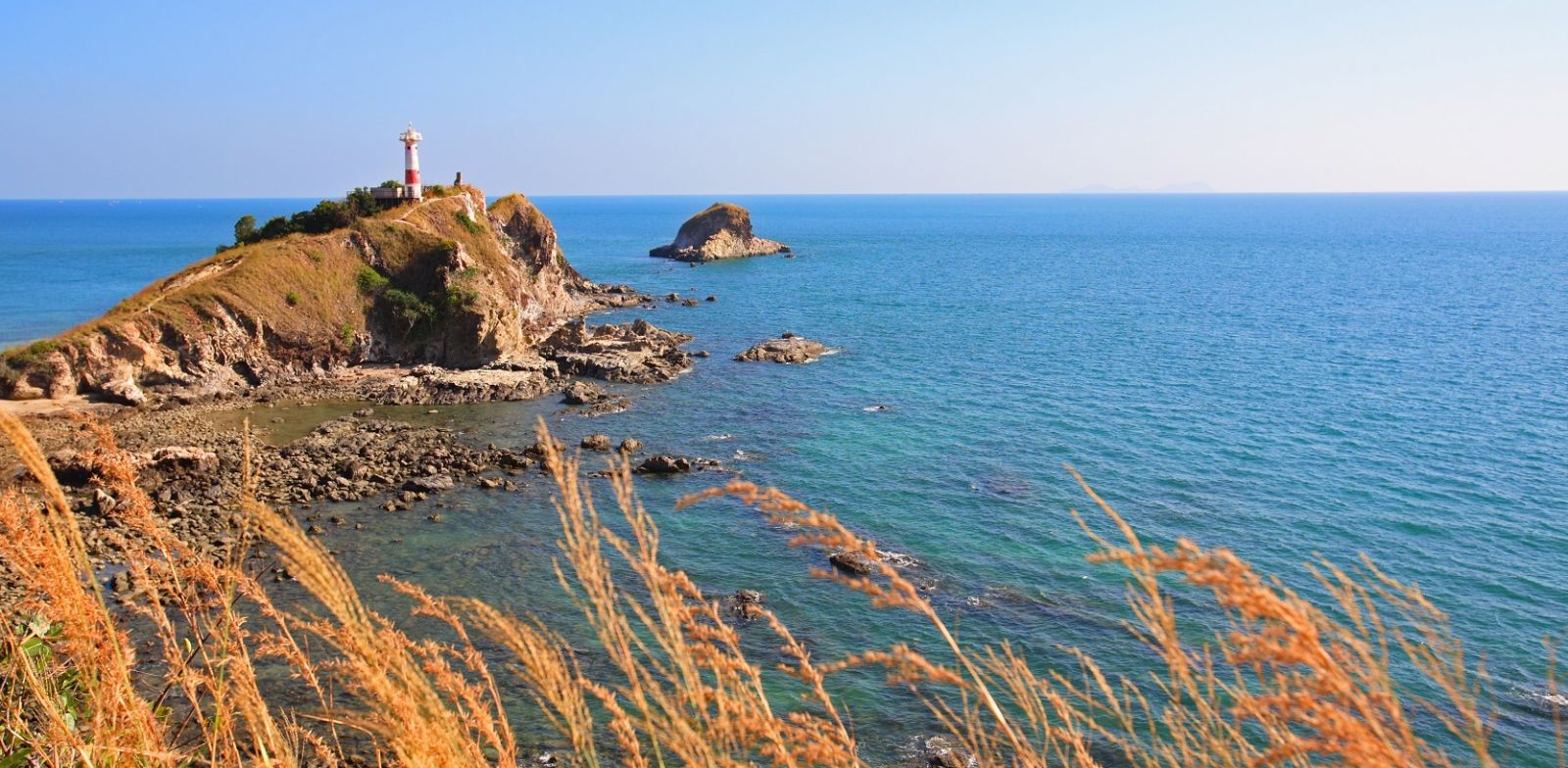 Ko Lanta in Krabi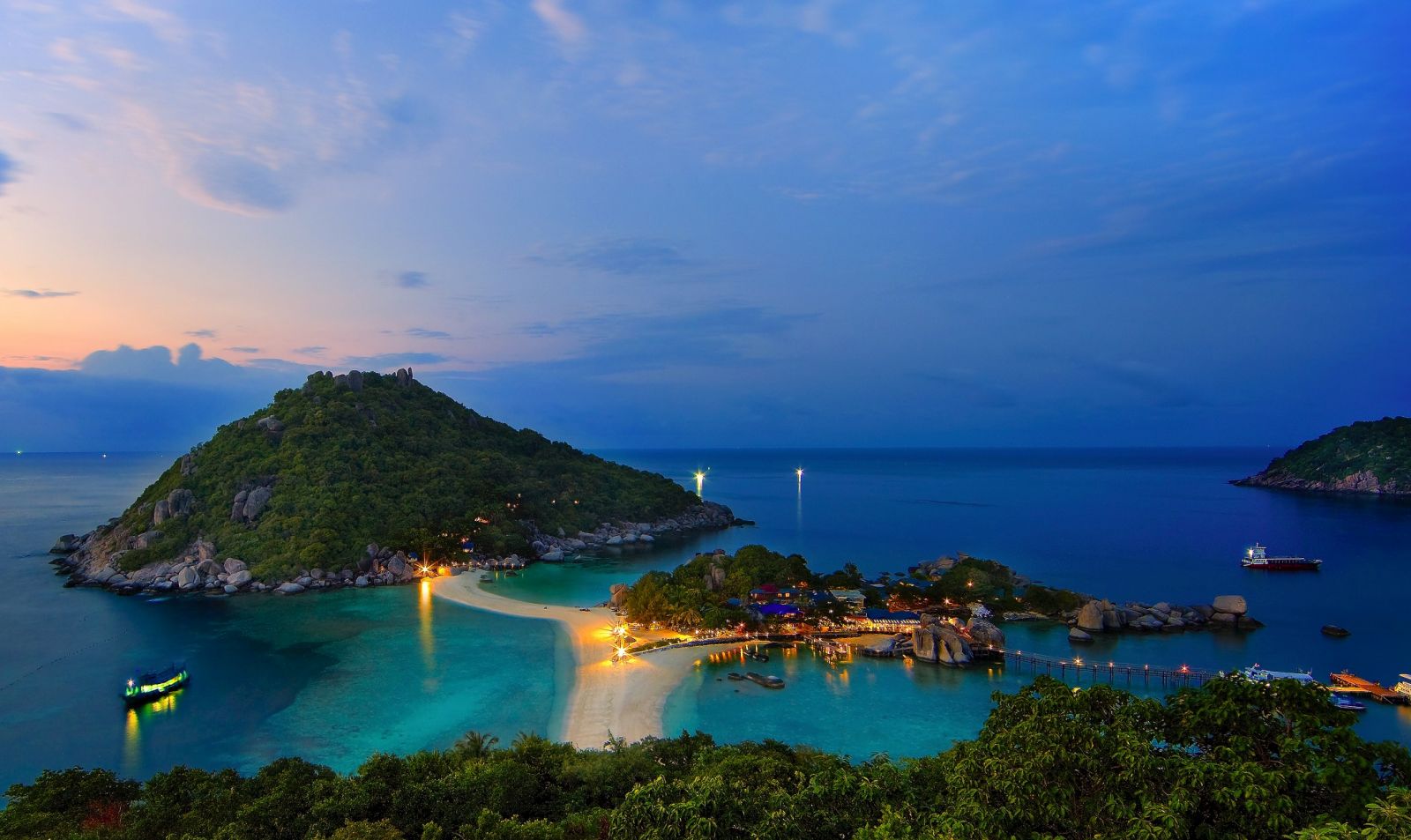 Khao Sok in Surat Thani
Trang islands
Thailand's second most popular beach destination, Ko Samui (in Surat Thani) is located in the East region. It offers activities and accommodations to suit all budget types and preferences. It is also an embarking point for nearby islands such as Ko Phangan, Ko Tao, Ko Nang Yuan and Mu Ko Ang Thong Marine National Park.
North (Chiang Mai, Chiang Rai, Mae Hong Son)
Chiang Mai in the North features mountains with stunning scenery, cultural treasures, great food and variety of activities, in particular handicraft workshops and cooking classes.
Neighbouring Chiang Mai are Chiang Rai (to the left) and Mae Hong Son (to the right). The area is suitable for trekking and mountain biking with many waterfalls and caves waiting to be explored. For centuries the highlands in this area have been inhabited with hill tribes such as the Akha, Yao, Lahu, Khmu, Hmong and Lisu.
This region is also home to over 30 Royal Projects, the development projects initiated by the late King Bhumibol Adulyadej, Her Majesty Queen Sirikit and the members of the Royal Family aiming to improve the environment and to promote the sustainable living of the villagers. Many of them welcome visitors, some on a day visit and some even have accommodations, camping grounds and restaurants.
Examples of the Royal Projects which have facilities ready to welcome foreign visitors include Royal Agricultural Station Inthanon in Chiang Mai, Royal Agricultural Station Angkhang in Chiang Mai, Doi Tung Development Project in Chiang Rai.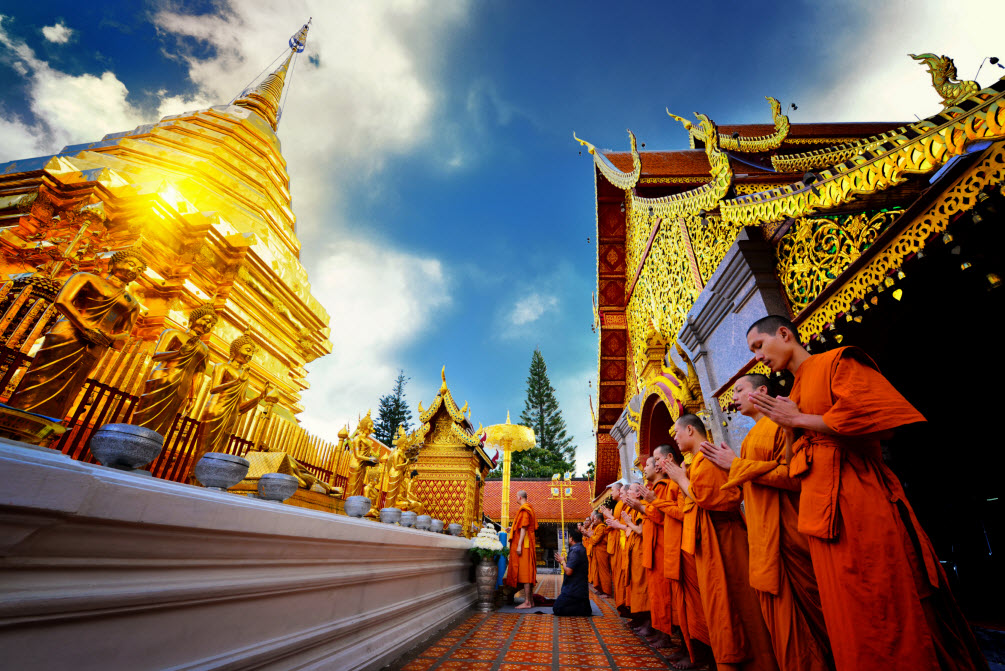 Wat Phra That Doi Suthep is regarded as the most sacred Buddhist temple in the North.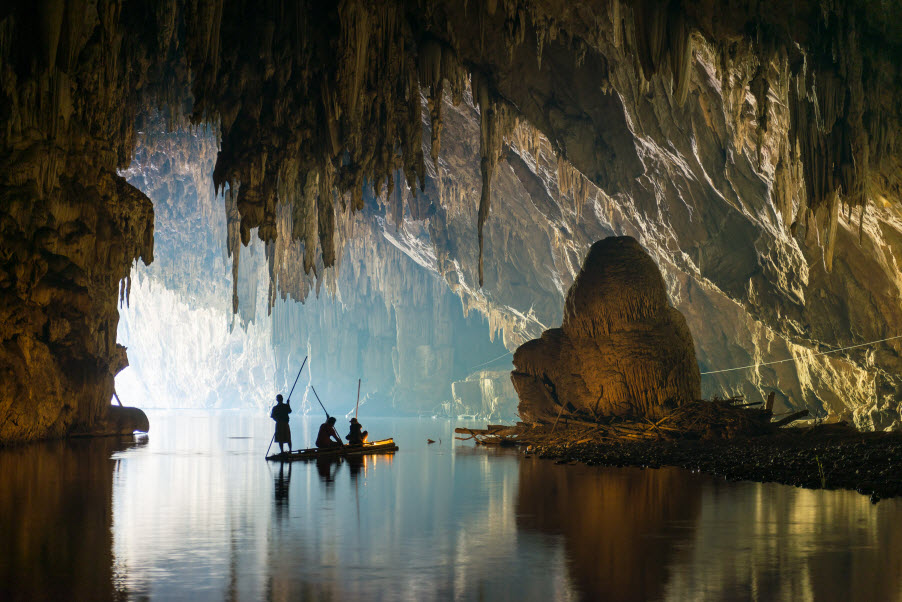 Tham Lod in Mae Hong Son
Northeast
This region is rich in cultural diversity with influences from Laos and Cambodia. The Southern half of this region features historical sites reflecting the Khmer influence, whereas the Northern half features the ultimate destination for many trekkers, especially Loei.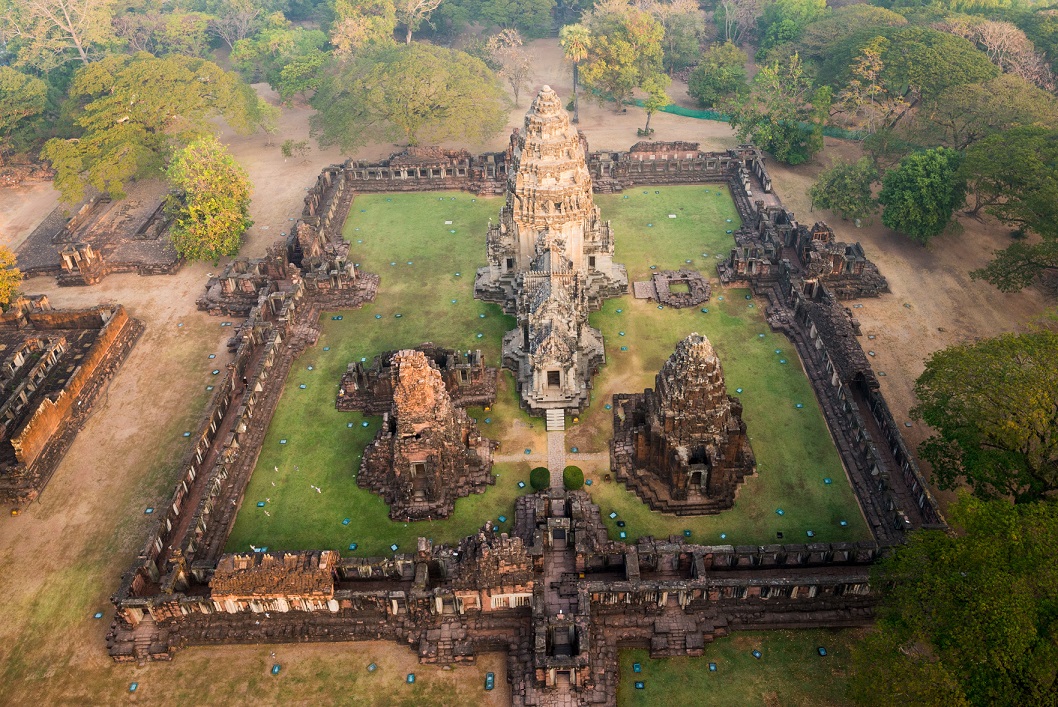 Prasat Hin Phimai in Nakhon Ratchasima
Thailand Hotel Offer

Terms & Conditions:
Flights: Webjet Servicing Fee: Domestic $21.95, NZ/Pacific $24.95, International $32.95. Booking Price Guarantee: Domestic $12.95, NZ/Pacific $14.95, International $21.95. Payment fees may apply to flights depending on your payment method.
*Coupon Code: Offer valid from 00:01 1 September - 23:59 15 September 2016 (AEST) and is valid for Thailand hotels only. Your $50 code THAILAND OR $100 THAILAND100 can be redeemed at https://hotels.webjet.com.au/. Select your preferred hotel and enter the code in the Coupon Code field on the payment page and we'll pay $50 (a minimum spend of $400 applies) OR $100 (a minimum spend of $800 applies) towards your total hotel booking cost. Excludes some hotels/hotel chains. Hotel Coupon Codes are redeemable on hotel only bookings and therefore are not valid for bookings which combine flight and hotel in one transaction. Read our full Coupon Code Terms & Conditions. Webjet's standard booking Terms and Conditions apply.
*Prices are subject to availability, include taxes and airline surcharges. All prices on this page are subject to change without notice. Whilst Webjet makes every effort to provide you with accurate and up-to-date information, in the event a product is listed at an incorrect price, whether due to typographical, photographic, or otherwise, Webjet may refuse or cancel any orders placed for a product listed at the incorrect price.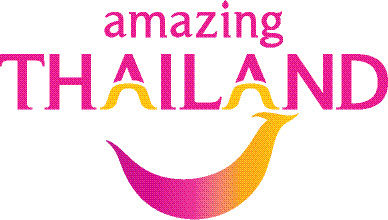 Webjet's Destination Guides