Visit South Africa
Let us introduce you to a destination that offers the best of the world in one diverse country. Come and experience South Africa with its bustling city lifestyle, adrenaline-pumping adventure, rich culture, unrivalled wildlife, and landscapes so vast they are matched only by the smiles of its people.
Bustling Jo'burg
Johannesburg is South Africa's most dynamic and diverse city. The city has evolved into a melting pot of cultures. Johannesburg offers a vibrant arts scene, a thriving café culture, and a lively entertainment scene, highlighted by its renowned nightlife and a rich music scene drawing talent from across the country and beyond. The city's bustling markets showcase local produce, craft beverages, and artisanal food, accompanied by craft and design elements. Johannesburg's areas like Maboneng, Rosebank, Sandton and Melrose Arch are exciting destinations to explore.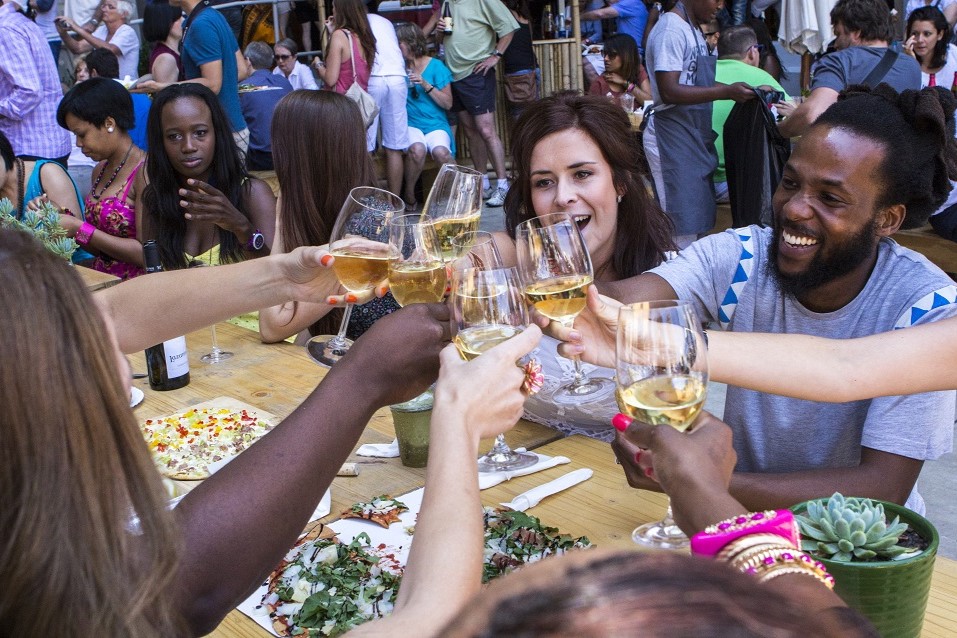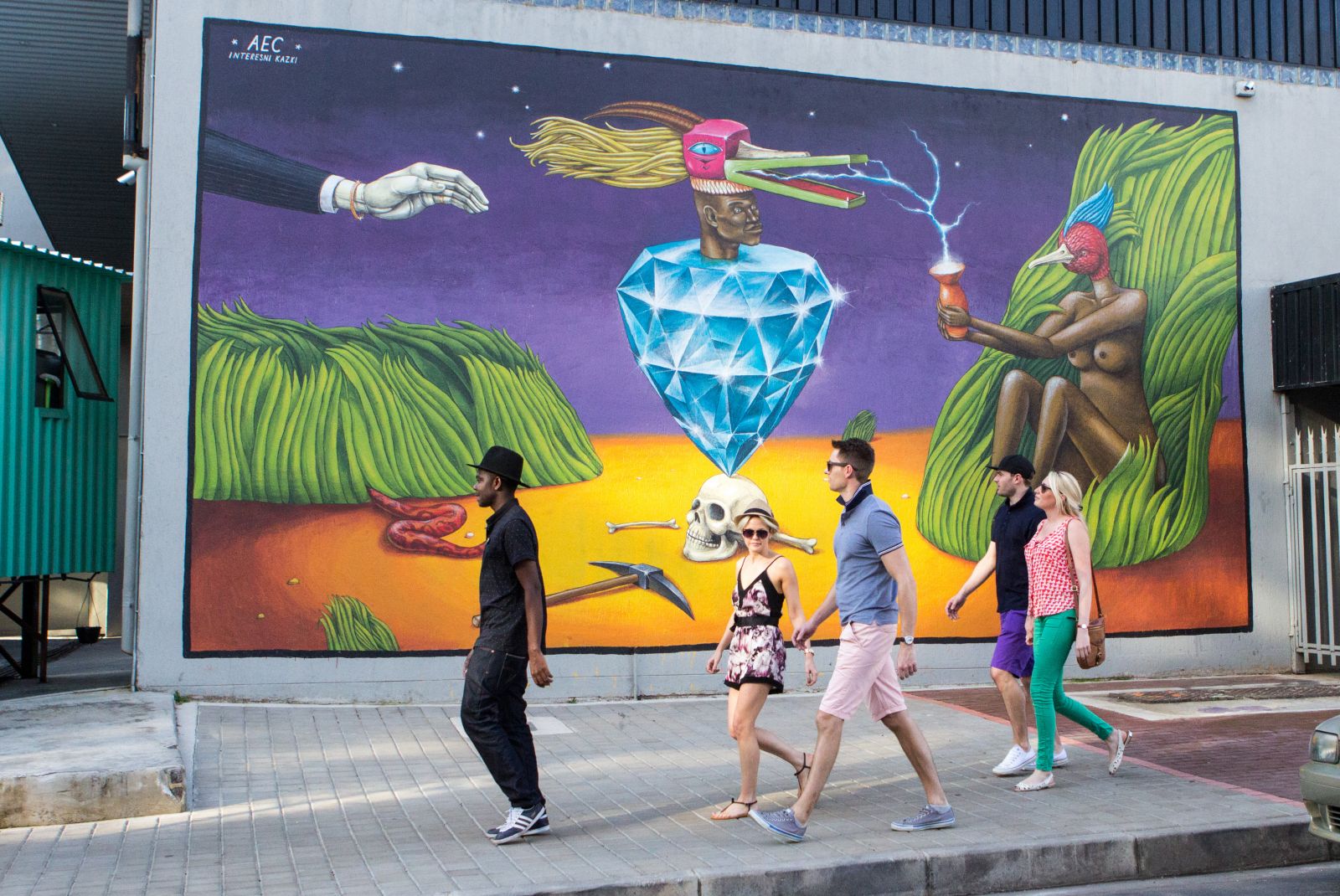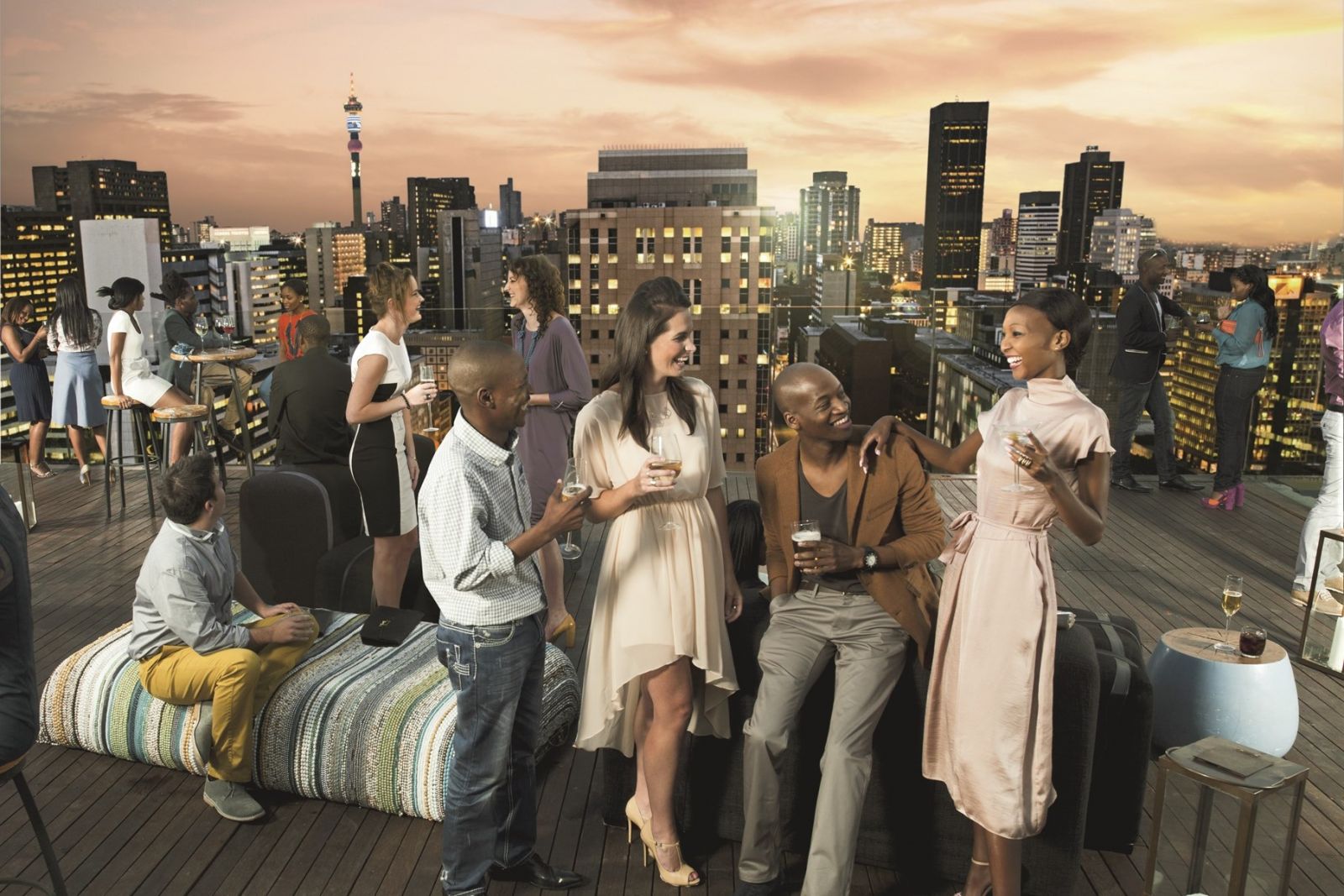 Safari
The word safari in South Africa is synonymous with Kruger National Park. The largest and world renowned Big-5 game reserve in the country. What you might not know is that South Africa is scattered with many national parks and private game reserves. Each has their own unique landscapes and wildlife and they are all equally stunning. Spot an elusive leopard in the Sabi Sands, or the endangered Pangolin in the Northern Cape. Whether you self-drive the public roads, or are taken around by an experienced ranger in a private lodge, there is no place on earth that will make you feel more in tune with Mother Nature and is the number 1 reason visitors keep coming back.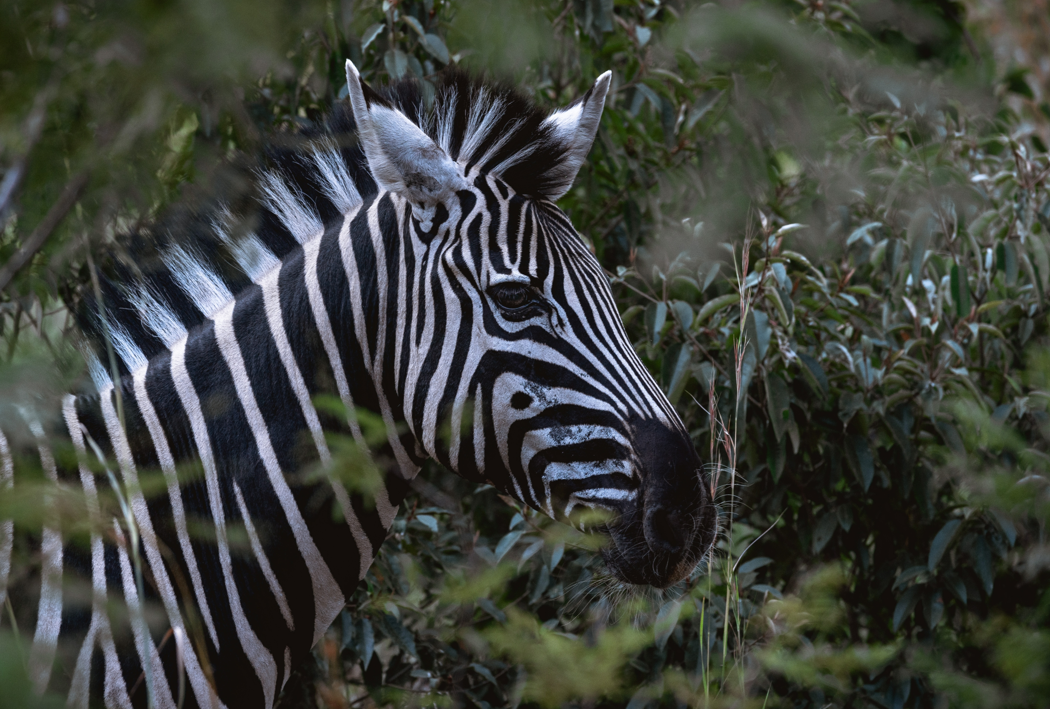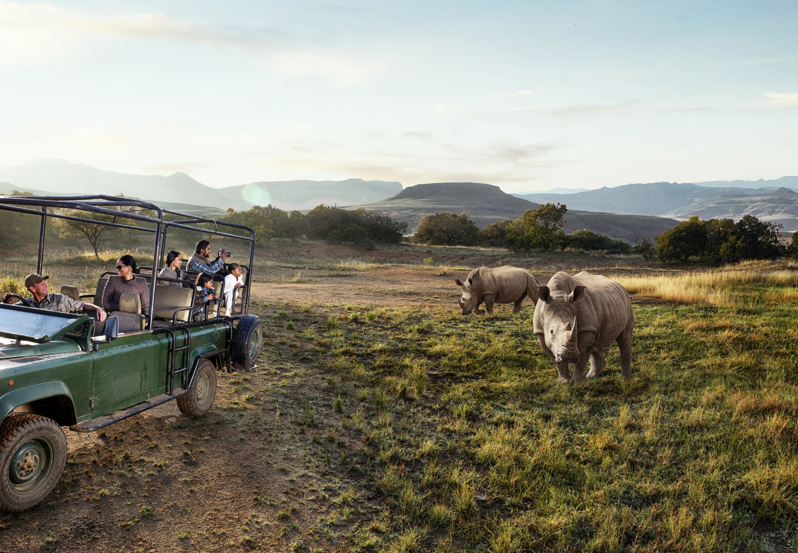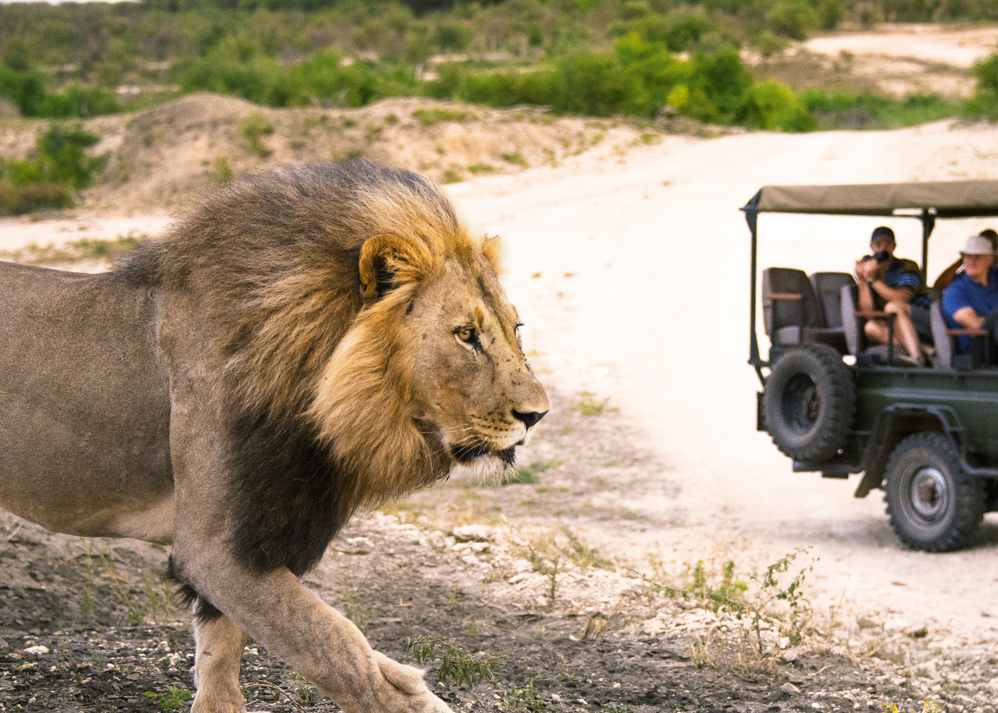 Table Mountain
Wherever you are in Cape Town you can't look past the incredible backdrop that is Table Mountain. One of the official 'New 7 Wonders of Nature', and the only one to be located in an urban area, making it highly accessible. Whether you want to soak in the view from the aerial cableway, hike up one of the many trails or abseil down the side of the mountain, there are many memorable ways to enjoy its beauty.

Conservation and Community

South Africa is actively working on increasing Responsible Tourism practices and many travelers want to leave the country a better place then when they arrived. Whether joining wildlife conservation activities such as Vet Safaris or volunteering in rural communities, there is plenty of opportunity to give back.

Soweto
If you really want to make a connection with the culture and community of South Africa then you need to ditch the vehicle and meet the locals. There is no better place to do this than in South Africa's largest township, Soweto. Steeped in history, Soweto is home to many attractions such as Mandela House, where you can tour Nelson Mandela's former home that has been converted into a museum. Soweto is half an hour from Joburg and best explored by a bike tour where you can immerse yourself with the locals.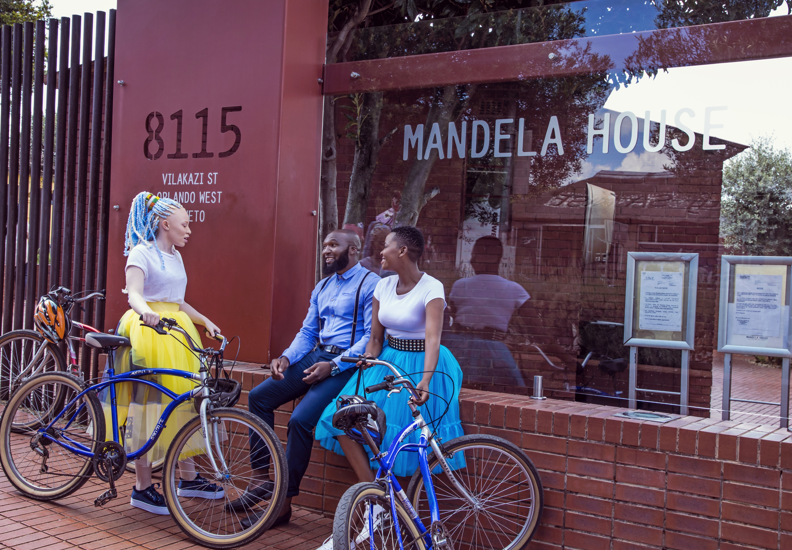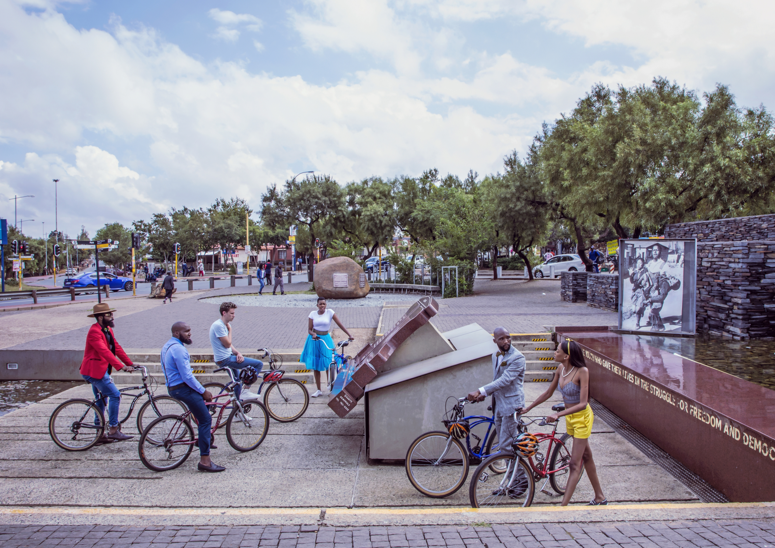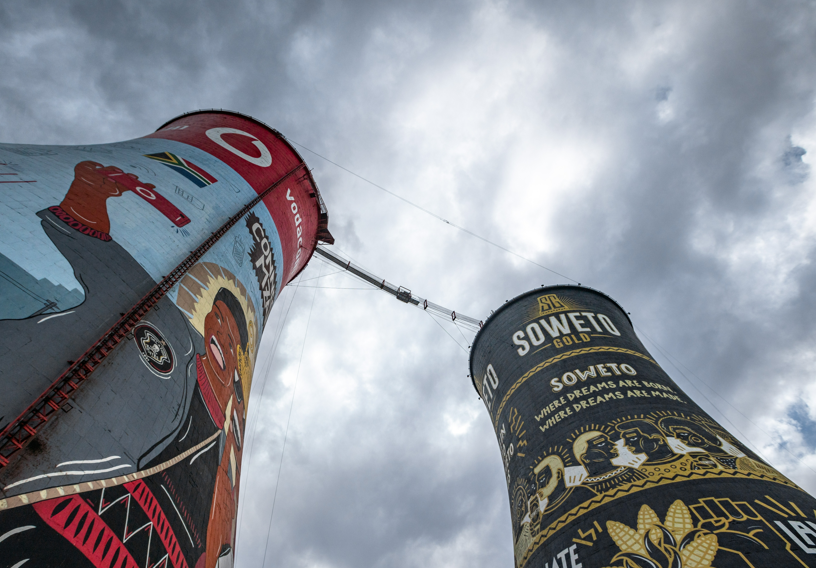 Garden Route
To hire a car and drive the roads of a country is by far the best way to appreciate its wonder. South Africa's most beautiful driving route is the Garden Route. As the name suggests, the route meanders between the Indian Ocean and the Tsitsikamma and Outeniqua mountain ranges, creating contrasting, yet equally stunning views on both sides. The vivid greenery of the indigenous forests meets the jagged cliffs and the sprawling coastal vistas, producing panoramic views like Knysna Heads. The route offers an abundance of activities from kloofing, snorkeling with Cape Fur Seals and bungee jumping off the Bloukrans Bridge, the world's highest bridge bungee.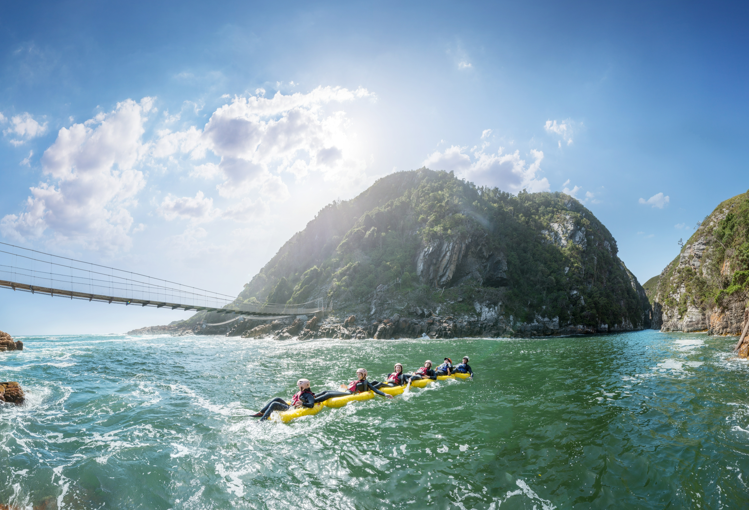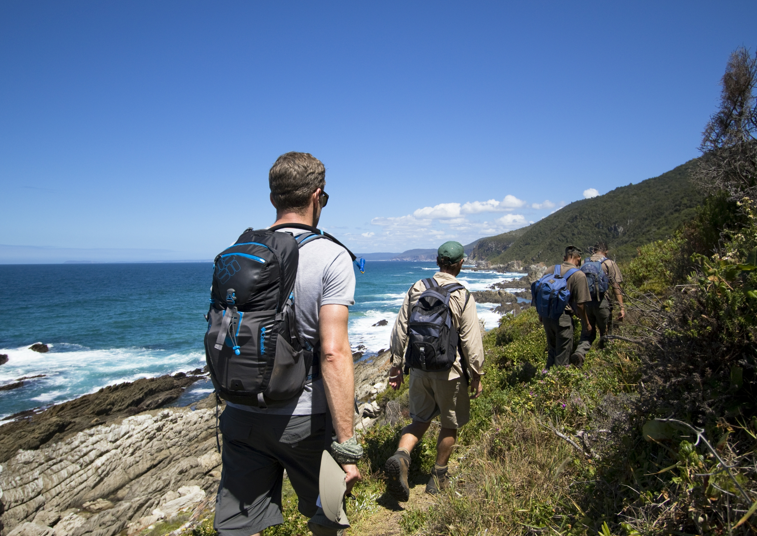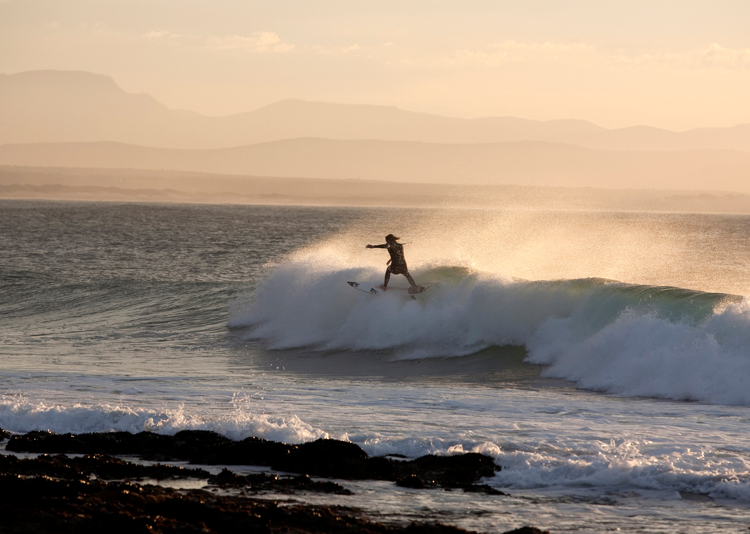 iSimangaliso Wetland Park
iSimangaliso, means 'miracle' in Zulu, and this park really is just that. A huge park spanning multiple interconnecting ecosystems. Its multitude of landscapes allows for such diversity in activities -from snorkeling in Sodwana Bay to Hippo and Croc cruises in St Lucia. Whether you're an animal lover, adventure junkie or water enthusiast – you'll find it difficult to leave the wonderful ecosystems of Isimangalio Wetland Park.


Drakensberg
A visit to the Drakensberg Mountain range will leave you in awe of the natural world. The range is the highest in South Africa and spans over 1,000km across the country. With iconic spots like the Ampitheatre, Sani Pass and Blyde River Canyon, there are many ways to soak up the enormity of this mountain range including heli-flips, boat rides and hikes.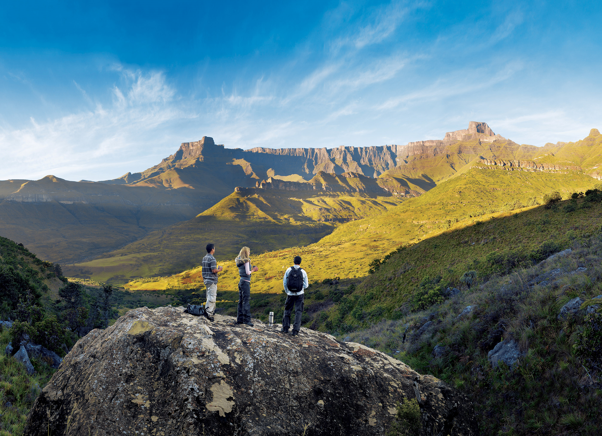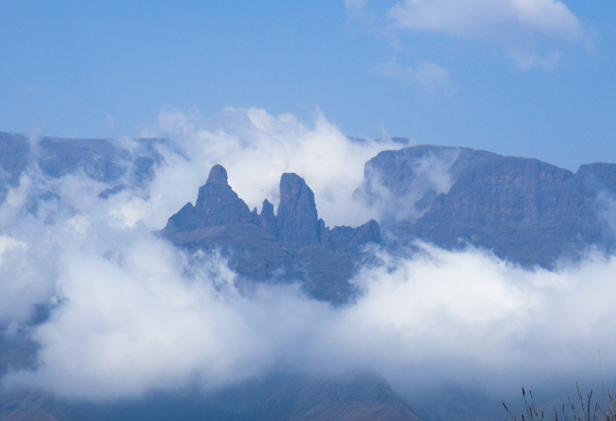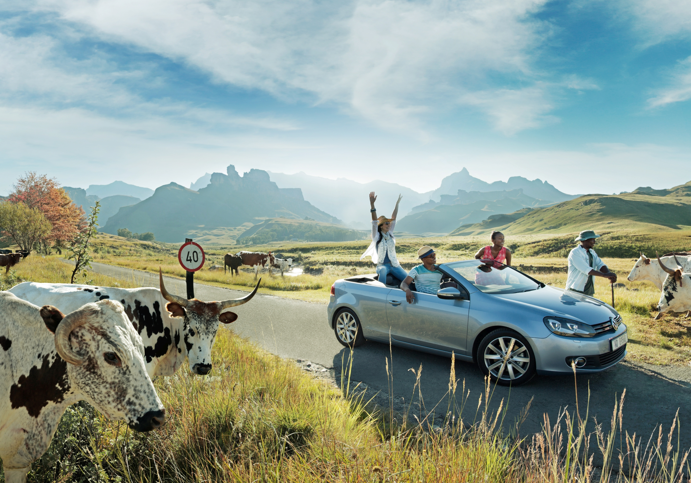 Augrabies Falls
Augrabies Falls National Park calls to all adventurers. Located in the Northern Cape with phenomenal viewpoints, a massive gorge and the Orange River (South Africa's largest river) running along it. It is a hiking lover's dream! The best time to visit is between April and September when the popular three-day Klipspringer Trail is open. However, the waterfall is particularly impressive when in flood – usually February to April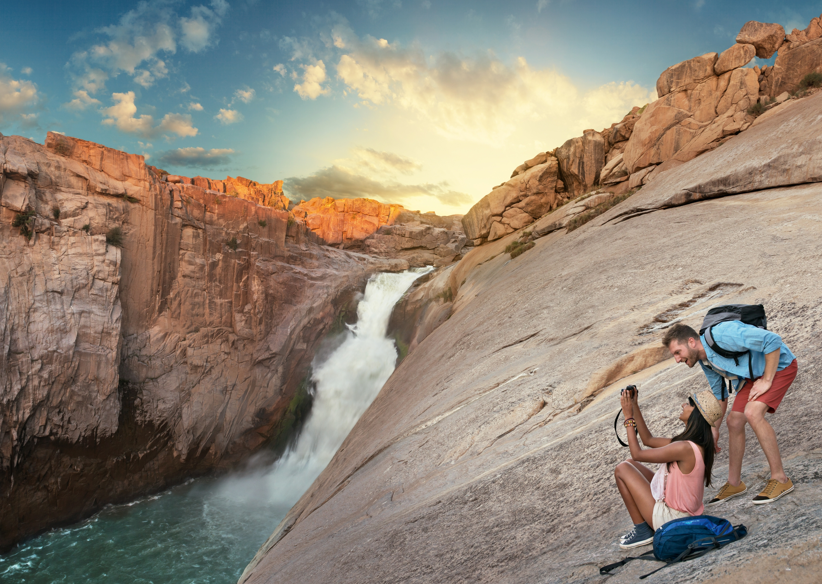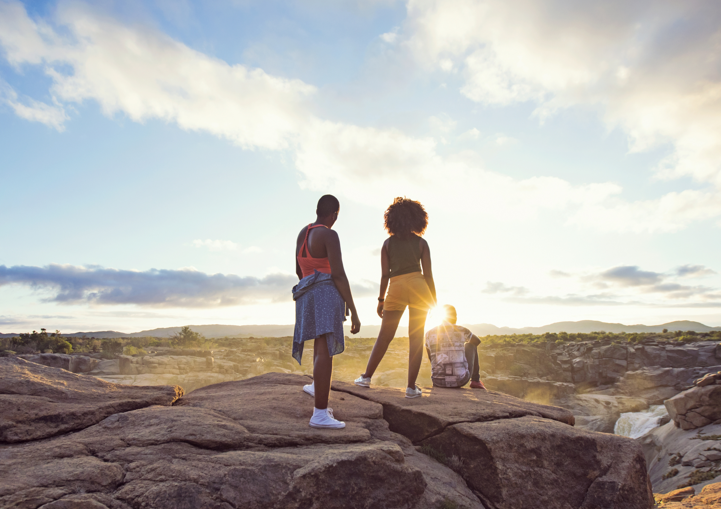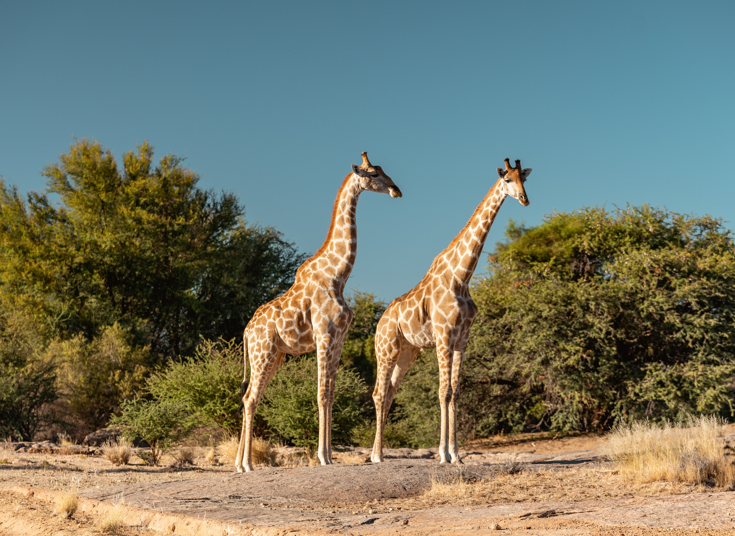 Cape Winelands
The Cape Winelands District, a short drive from Cape Town, offers diverse activities and outstanding wines. Stellenbosch, the district's entry point, is just 20 minutes from the airport. Visitors can enjoy bustling eateries, farmers' markets, and live music, or opt for serene morning hikes and gravel roads. Franschhoek, another wine route, is characterized by its stunning landscapes and French influence, notably its Champagne-inspired "Cap Classique" wine. The village of Franschhoek boasts art galleries, antique shops, restaurants, and boutique hotels, and the Wine Tram provides an easy way to explore the region.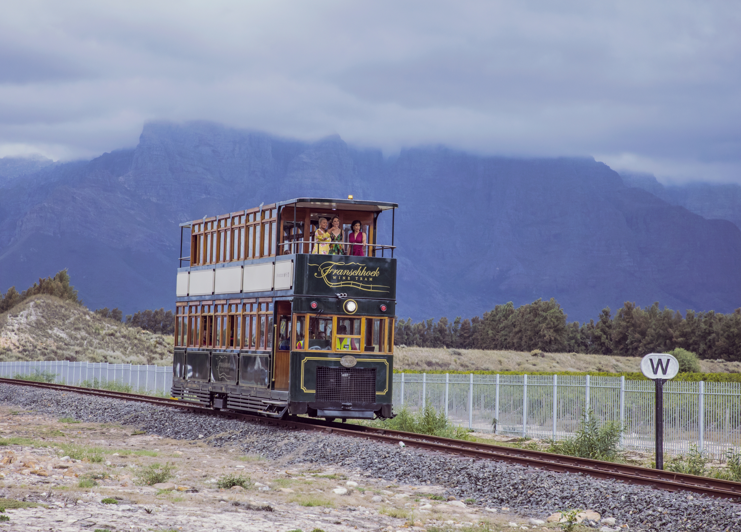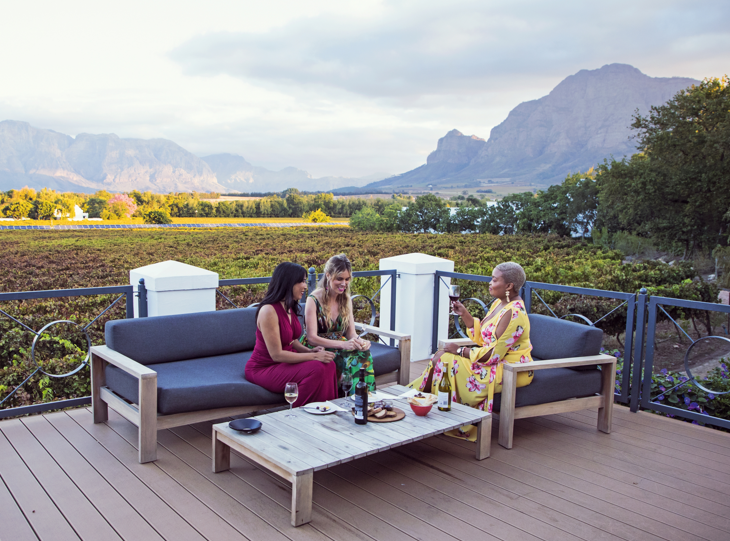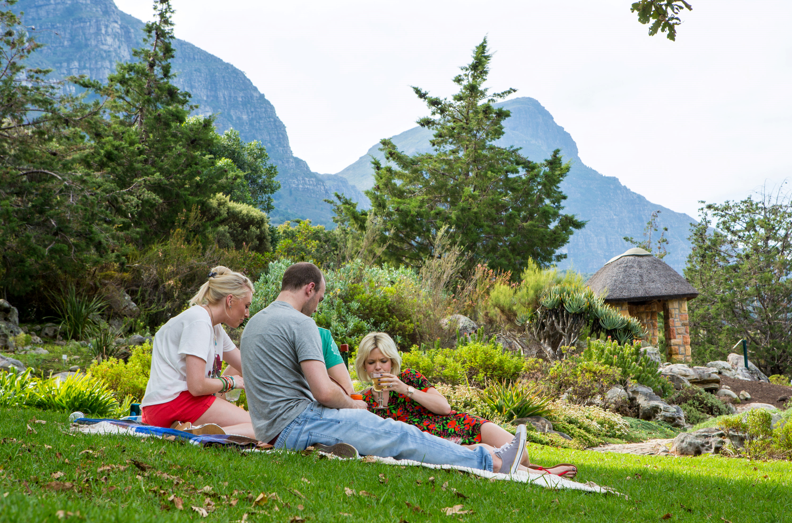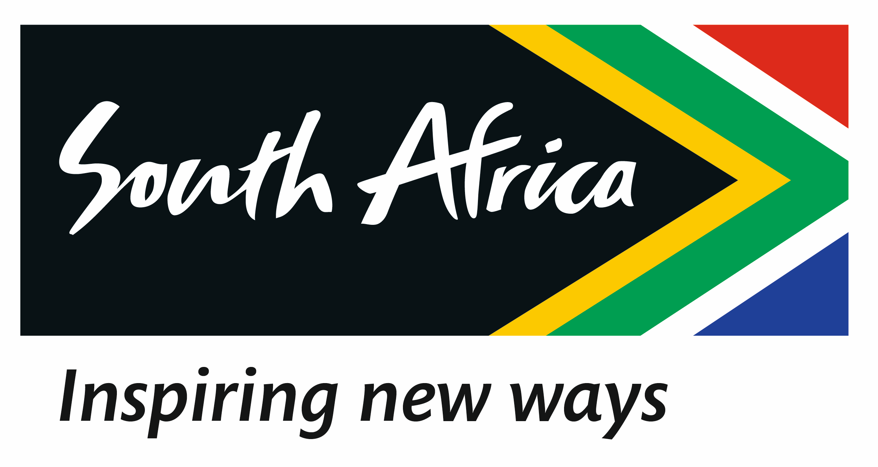 Webjet Hotels Coupon Code: Offer valid from 00:01 20 November 2023 - 23:59 17 December 2023 (AEDT) and is valid for South Africa hotels only. Coupon code is valid only for qualifying purchases made on the site. Your $50 code SOUTHAFRICA50 OR $100 SOUTHAFRICA100 can be redeemed at http://www.webjet.com.au/ and through the App, excluding https://packages.webjet.com.au/. Select your preferred hotel and enter the code in the Coupon Code field on the payment page and we'll pay $50 (a minimum spend of $400 applies) OR $100 (a minimum spend of $800 applies) towards your total hotel booking cost. Valid for all stay dates from 20 November 2023 to 17 December 2024. Excludes some hotels/hotel chains. Read our full Coupon Code Terms & Conditions. Webjet's standard booking Terms and Conditions apply.