Get ready to experience sweet memories to last a lifetime!
Situated on the island of Borneo, Sabah is blessed with nature diversity, unique cultures, fun adventure, beautiful beaches, and fantastic cuisines for the adventurous taste buds. Nothing like spending a getaway with a hint of wilderness to detox from everything monotonous derived from our daily lives.
If you are searching for creatures great and small, you've come to the right place: Sandakan is home to a myriad of wildlife conservation efforts. Located within the Kabili-Sepilok Forest Reserve are the Sepilok Orang Utan Rehabilitation Centre, award-winning Borneo Sun Bear Conservation Centre and Rainforest Discovery Centre (talk about spoilt for choice!). An unforgettable experience in Sandakan is a river cruise along the Kinabatangan amidst the pulsing rainforest – go at the break of dawn as the wildlife begins to stir or search for nocturnal creatures come dusk. However, it's important to note that this is not a zoo so wildlife sightings are not guaranteed. Just enjoy the ride and if you're lucky, a herd of Borneo Pygmy Elephants or clouded leopard just might cross your path!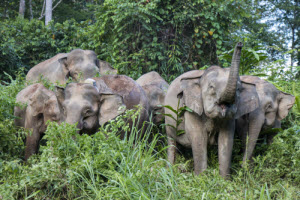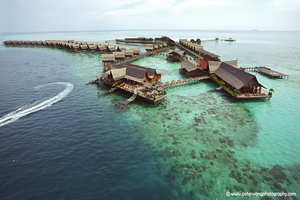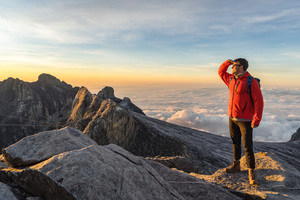 More of an ocean deep person? Go on a dive to Sipadan. Home to over 3,000 species of fish and coral, the words 'divers paradise' doesn't even begin to describe it. The island is unique with its sudden drop of some 600 metres straight down to the ocean floor. And swimming next to a school of barracudas? Definitely on the bucket list.
For the culture vultures, dedicate some time to learn more about Sabah's ethnic heritage at the Mari Mari Cultural Village where visitors can explore the various mock traditional houses of the Kadazandusun, Bajau and Murut people (among many others) and even meet a 'headhunter' or two.
Currently, Perth is connected directly with Sabah via Malaysia Airlines. Royal Brunei Airlines flies direct from Melbourne and Brisbane to Brunei and from there, the connection to Sabah is a mere 30 minutes' flight. In addition, Malindo Air, AirAsia and Singapore Airlines connect Australia with Sabah as well. Book your trip to Sabah with Webjet now!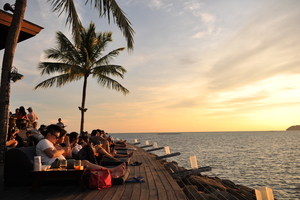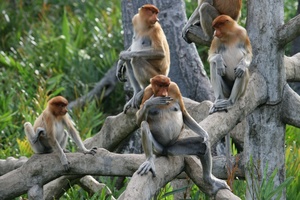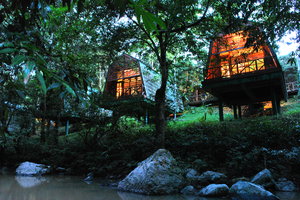 Terms and Conditions:
Coupon code: Offer valid from 00:01 19 August 2019 - 23:59 15 October 2019 (AEST) and is valid for Sabah, Malaysia packages only. Your $150 code SABAH can be redeemed at https://packages.webjet.com.au/packages/ and through the App. Select your preferred package and enter the code in the coupon code field on the payment page and we'll pay $150 (a minimum spend of $2,500 applies) of your total package booking cost. Package coupon codes are redeemable on package bookings only, booked at https://packages.webjet.com.au/packages/ or through the App. Read our full Coupon Code Terms & Conditions. Webjet's standard bookings Terms and Conditions apply.

*Prices on this page are subject to change without notice, perform a search to view live pricing. Prices are inclusive of taxes and airline surcharges.
Webjet flight fees per booking:
Webjet Servicing Fee
: Domestic $21.95, NZ/Pacific $24.95, International $32.95.
Booking Price Guarantee
: Domestic $12.95, NZ/Pacific $14.95, International $21.95. Varying
payment fees
are included in the price breakdown on Webjet's checkout page, once your payment method has been selected.
*Prices are subject to availability, include taxes and airline surcharges. All prices on this page are subject to change without notice. Whilst Webjet makes every effort to provide you with accurate and up-to-date information, in the event a product is listed at an incorrect price, whether due to typographical, photographic, or otherwise, Webjet may refuse or cancel any orders placed for a product listed at the incorrect price.
Webjet's Destination Guides