Welcome back South Australia. We've missed you!
With restrictions easing around the state there is no better time than now to plan your South Australian road trip. To help kick start your adventure, we created six routes with some of the most breathtaking sites, mouthwatering cusines and engaging locals. Hint: you dont just have to choose one.


THE SEAFOOD FRONTIER | 4 DAYS
Follow the Eyre Peninsula's stunning coastline on a seafood safari.
Road trip through the Eyre Peninsula's oceanic utopia and stop to swim with sea lions, encounter great white sharks on a truly unique South Australian cage diving experience or wander along pristine beaches where the waters are literally teeming with seafood. Enjoy a safari of some of the freshest and most sumptuous seafood on offer, from the multi-million dollar tuna industry in Port Lincoln to plucking oysters straight from the sea in Ceduna.
ADELAIDE & PORT LINCOLN | DAY 1
Drive to Whyalla via Port Augusta and snorkel or dive to see how the chameleons of the sea, Australian giant cuttlefish, change colour (May to August). Head to Whyalla's foreshore marina to meet the friendly pod of local dolphins, in what is fast becoming one of Australia's best places for dolphin interactions. Continue on to Cowell well known for its oysters and jade minerals. Drop a net from the town jetty to catch big blue crabs or hire a kayak. Drive on to Tumby Bay a small coastal town with lovely beaches, take a fishing charter and try catching King George whiting before arriving in Port Lincoln.
Overnight: Port Lincoln
Adelaide to Port Lincoln: 650 km/400 miles, 7 hour drive
Alternatively fly to Port Lincoln with Regional Express or Qantas and pick up a hire car.
PORT LINCOLN | DAY 2
Port Lincoln is home to some of the most unique marine wildlife experiences available. Swim with sea lions or for an adrenalin rush, try cage diving with great white sharks – the only place in Australia that you can see these predators up close from the safety of a cage. A little less fearsome, Lincoln National Park and Coffin Bay National Park feature cliffs, sand dunes, sheltered bays and sandy beaches, both are a short drive from Port Lincoln. Tempt yourself with the one kilogram oyster challenge at one of the local hotels, other fresh seafood available on the plate includes, abalone, blue fin tuna, whiting, mussels, prawns and lobster.
Overnight: Port Lincoln

PORT LINCOLN & STREAKY BAY | DAY 3
Make your way up the west coast to Streaky Bay, There's a 283-step stairway down to Locks Well Beach, which is rated as one of the best salmon fishing beaches in Australia. It's worth the effort. Continue passing some spectacular coastal areas such as Venus Bay and Baird Bay where you can swim with sea lions and dolphins. A unique outcrop of granite boulders, known as Murphy's Haystacks, offer a great photo opportunity. At Streaky Bay you can purchase fresh, local seafood at various locations throughout this very relaxed and idyllic coastal town.
Overnight: Streaky Bay
Port Lincoln to Streaky Bay: 293 km/182 miles, 3 hour drive
Overnight: Port Lincoln
STREAKY BAY & BORDER VILLAGE | DAY 4
Drive to Smoky Bay – another oyster growing spot on the Eyre Peninsula. Ceduna is a great base to explore the rest of the far west coast, across to Head of Bight and the Nullarbor. Take a 2-hour cruise at Fowlers Bay to watch Southern Right and Humpback whales frolicking in the ocean (seasonal). From June to October watch large numbers of Southern right whales from special viewing platforms at Head of Bight. Continue on to Western Australia.
Streaky Bay to Ceduna: 110 km/68 miles 1 hour 15 minute drive
Ceduna to Border Village: 480 km/298 miles, 5 hour drive


EXPLORERS WAY | 6 DAYS
Prepare for an epic Australian road trip through the heart of the Outback on the Explorers Way.
The breathtaking scenery of the outback is beautifully entwined with the history of our state, set against dramatic Australian scenery along the Explorers Way. The 3000 kilometre journey from Adelaide to Darwin takes you through the Clare Valley, one of South Australia's famous wine regions, before making its way to the spectacular Flinders Ranges and into the outback. This great Australian road trip travels through outback landscapes and historic towns to meet the locals, get back to nature and experience the wonder of the outback sky.

ADELAIDE & CLARE VALLEY | DAY 1
Drive north from Adelaide to the Clare Valley, a picturesque drive through farming country. The Clare Valley is one of Australia's premium wine regions, as well as an important pastoral region. Its oldest vineyard is Sevenhill Cellars, established by the Jesuits in 1851. Enjoy lunch at Skillogalee, (one of 40 local cellar doors) or Seed Winehouse + Kitchen. Visit the heritage village of Mintaro: its remarkable buildings include the magnificent 19th century mansion Martindale Hall. The Riesling and Rattler Trail is an excellent walking and cycling path, and links many wineries and cellar doors between Auburn and Clare.
Overnight: Clare Valley
Adelaide to Clare Valley: 141 km/88 miles, 2 hour drive.

CLARE VALLEY & WILPENA POUND | DAY 2
Continue north to the Flinders Ranges. Stop in Melrose, the oldest town in the Flinders Ranges, for a meal at the North Star Hotel. Continue to Quorn to ride the Pichi Richi Railway (from April to October). Drive to Wilpena Pound in Ikara-Flinders Ranges National Park, an enormous natural amphitheatre, the pound offers breathtaking scenery, wildlife and bush walks.
Overnight: Wilpena Pound
Clare to Wilpena Pound: 294 km/183 miles, 3 hours 15 minute drive
WILPENA POUND & PORT AUGUSTA | DAY 3
On the drive through Parachilna Gorge (detour), you'll encounter Aboriginal history and wildlife before finding yourself in the wide-open spaces near the famous Prairie Hotel of Parachilna. This is an absolute must-do for its evocative front bar, 'Feral Platters' of goat, camel and kangaroo meat. From here you have a choice: Keep heading north deeper into the outback to take on the Oodnadatta Track or return to Port Augusta to take the sealed Stuart Highway.

The Oodnadatta Track will take you through the towns of Marree and William Creek and across the world's largest cattle station. Caution is advised on this route as it is an unsealed road and drivers must be prepared for the conditions.
Port Augusta sits at the head of the Spencer Gulf: it's your last chance to see some sea for a long time. The crossroads town is home to The Wadlata Outback Centre, a savvy and engaging exhibition that helps you get under the skin of outback, and the lovely Australian Arid Lands Botanic Garden.
Overnight: Port Augusta
Wilpena Pound to Port Augusta: 166 km/103 miles, 2 hour 20 minute drive
Wilpena Pound to Parachilna: 110 km/68 miles, 2 hour 30 minute drive
Parachilna to Port Augusta: 93 km/58 miles, 2 hour drive

PORT AUGUSTA & COOBER PEDY | DAY 4
Lots to see on this stretch of the Stuart Highway. Stop some 12 miles south of Woomera for amazing views over Island Lagoon, a salt lake with a distinctive shark's-tooth of rock. Next stop is Woomera Heritage Centre and Interactive Rocket Range Museum for an unusual chapter in contemporary British and Australian history stories. Coober Pedy barely needs an introduction but is certainly worthy of your time. Marvel at the bizarre opal fields with their cones of excavated dirt.
Overnight: Coober Pedy
Parachilna to Coober Pedy: 542 km/337 miles, 5 hour 30 minute drive

COOBER PEDY | DAY 5
Coober Pedy is Australia's unique and quirky 'underground town' and the largest producer of precious opal in the world. Tour the town and visit underground churches, homes, mines and shops or fossick for opal. Later in the afternoon head to the spectacular landscapes of the Breakaways and watch the sun go down. Stay overnight in underground accommodation.
Overnight: Coober Pedy

COOBER PEDY & ULURU-KATA TJUTA | DAY 6
Travel along the Stuart Highway and detour east of Cadney Roadhouse to The Painted Desert - a spectacular and recently discovered section of the pristine Breakaways country with large rocky outcrop of large and small hills, which emerge suddenly out of a flat desert landscape (three hours return). Continue on to Ayers Rocks.
Coober Pedy to Ayers Rocks: 755 km/ 469 miles, 8 hour drive (without detour to The Painted Desert)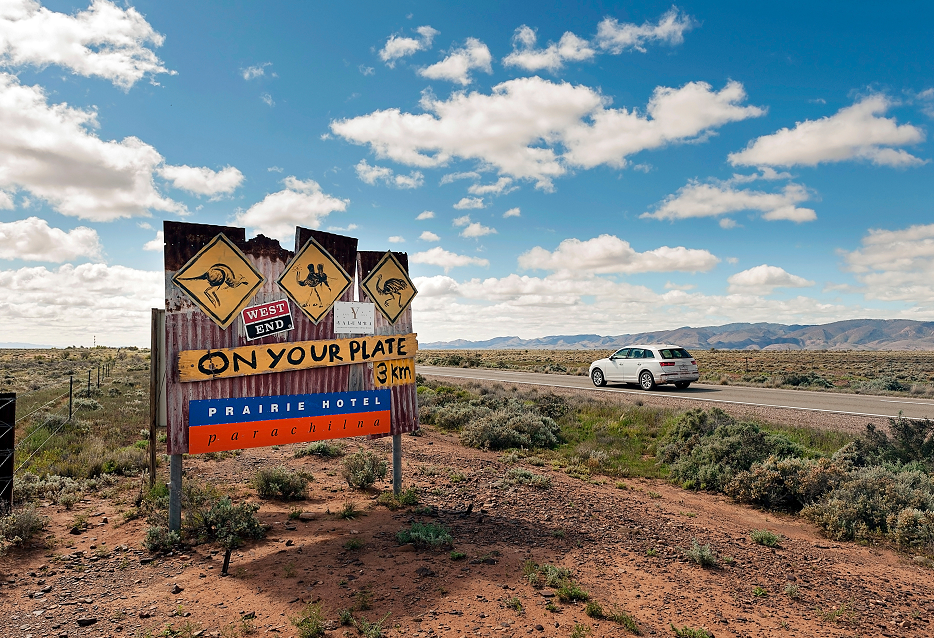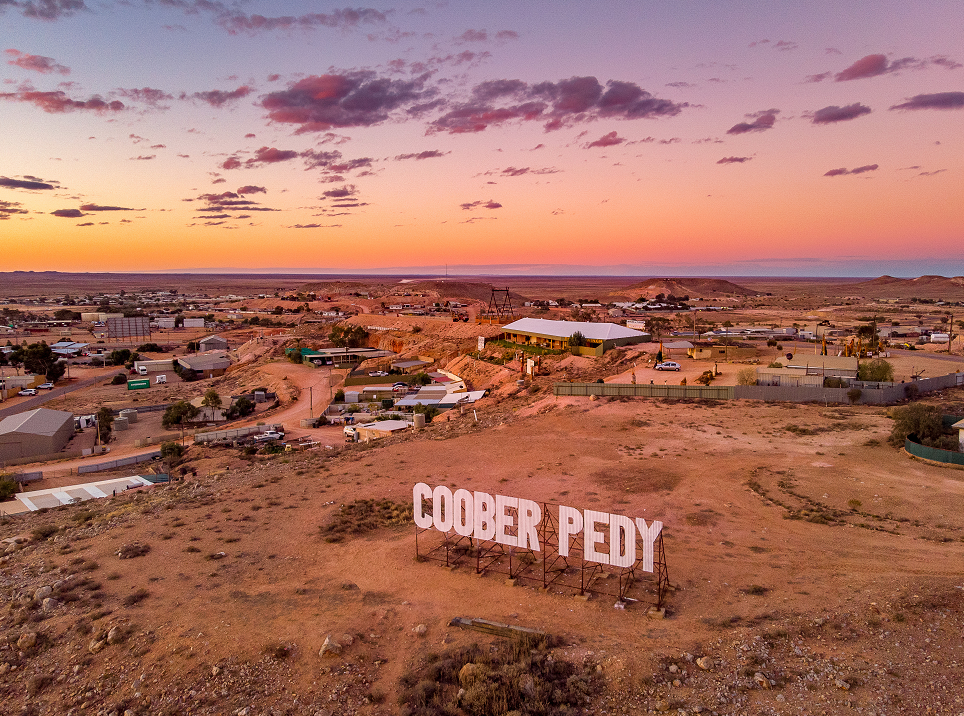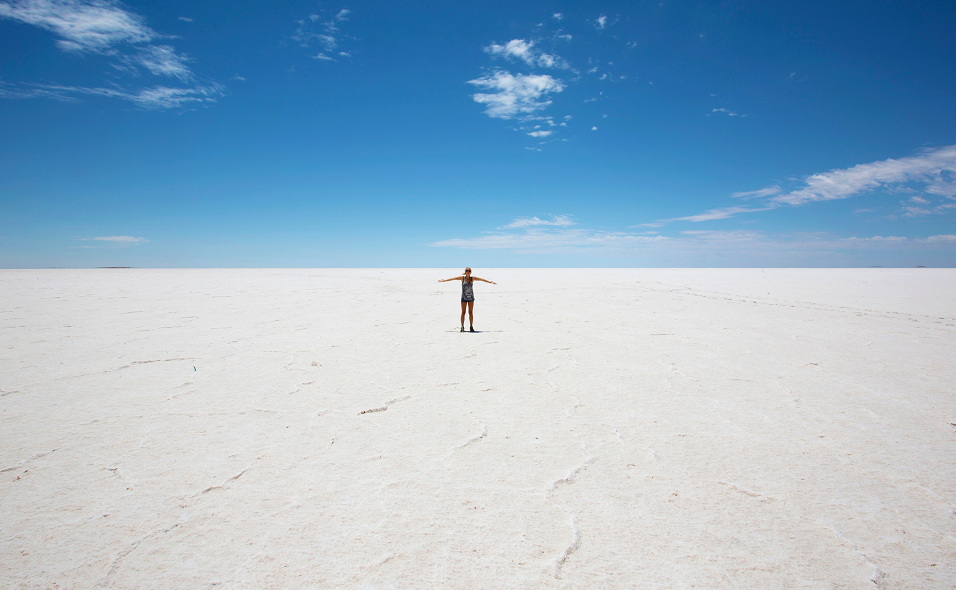 EPICUREAN WAY | 3 DAYS
This three day food and wine drive is perfect for those who travel for their taste buds. Embark on a culinary adventure through four of Australia's premier wine regions.
The Epicurean Way seamlessly links together the four iconic wine regions of McLaren Vale, Adelaide Hills, Barossa and Clare Valley in a journey not available anywhere else in Australia.
Sumptuous local produce together with a superb array of wines and spectacular scenery all come together as you discover the Epicurean Way.
ADELAIDE, MCLAREN VALE & ADELAIDE HILLS | DAY 1
Start your South Australian food and wine experience with a short journey to McLaren Vale. Try some wine tasting at one of the 70 cellar doors such as Gemtree, d'Arenberg, Coriole, Wirra Wirra and Hugh Hamilton. Enjoy fresh local produce including olives, cheeses and handcrafted beer and cider. In the afternoon drive to the picturesque Adelaide Hills. The region is well known for its cool climate wines. There are some amazing boutique wineries such as Hahndorf Hill Winery, The Lane, Shaw+Smith, Bird in Hand and Golding Wines.
A number of wineries have great restaurants onsite.

ADELAIDE HILLS & BAROSSA | DAY 2
From the Adelaide Hills it's only a short drive to the Barossa. Meet local winemakers, take a vineyard tour at Jacob's Creek, try the port from your birth year at Seppeltsfield Winery or try an ale at one of the craft breweries. Taste the region's stunning and iconic produce at restaurants such as Appellation, fermentAsian, Hentley Farm and St Hugo or try a regional gourmet platter including local cheeses at one of the many cellar doors. Don't miss Maggie Beer's Farm Shop, a food haven that showcases the Barossa's famous produce. For something special, some wineries provide visitors with the opportunity to blend their own wine and take it home as a souvenir.

Overnight: Barossa
Adelaide Hills to Barossa: 50km/31miles, 1 hour drive

BAROSSA & CLARE VALLEY | DAY 3
From the Barossa it's only a short journey to the Clare Valley. Hire bicycles and ride along part of the 35km (22 mile) Riesling Trail, stopping for wine tastings along the way. Explore the area, visiting art galleries and studios, wineries, gardens and historical buildings and townships. There are many excellent dining options including winery restaurants that blend the best of local wine and produce, Skillogalee, Slate Restaurant and Seed Winehouse + Kitchen being perfect examples. Return to Adelaide or stay overnight. Barossa and Clare Valley components can also be single day tours.
Barossa to Clare Valley: 100km/62miles, 1 hour drive
Clare Valley to Adelaide: 141 km/87 miles, 2 hour drive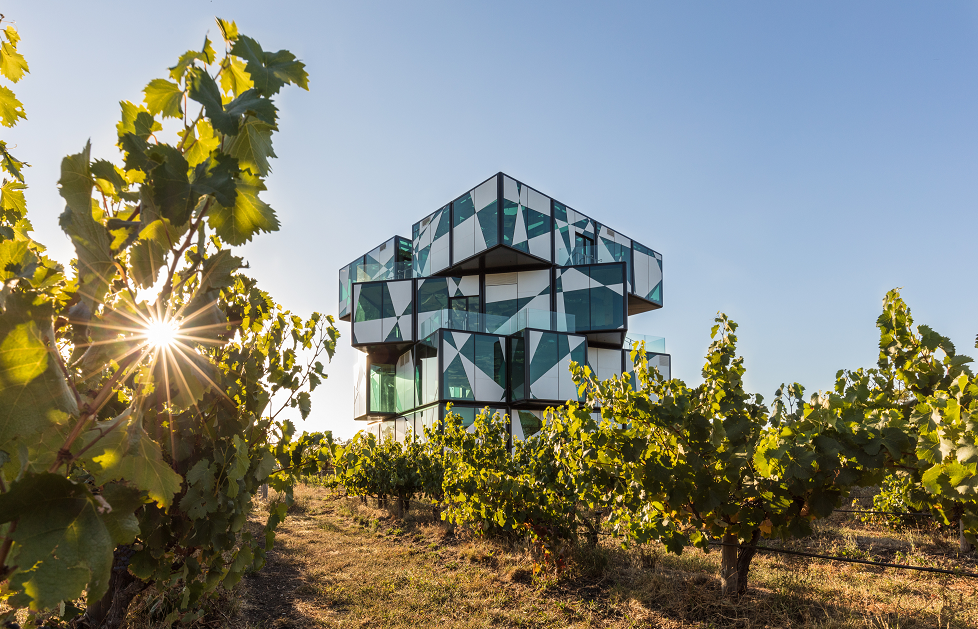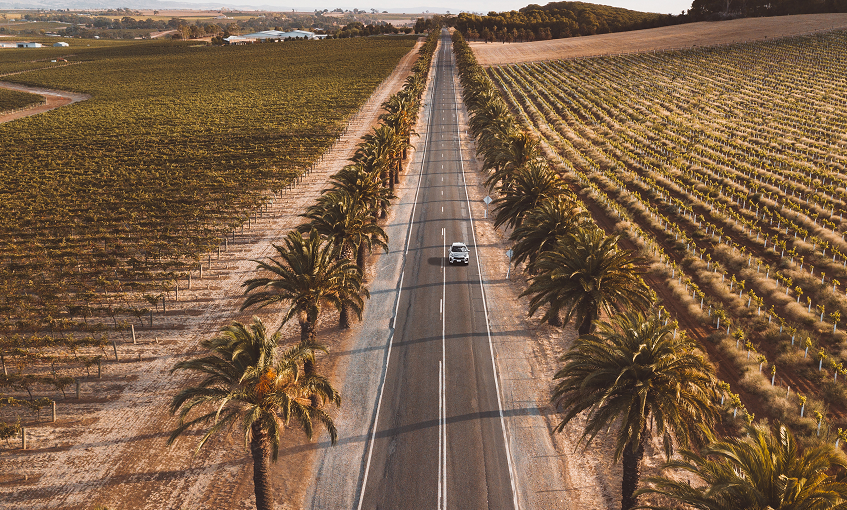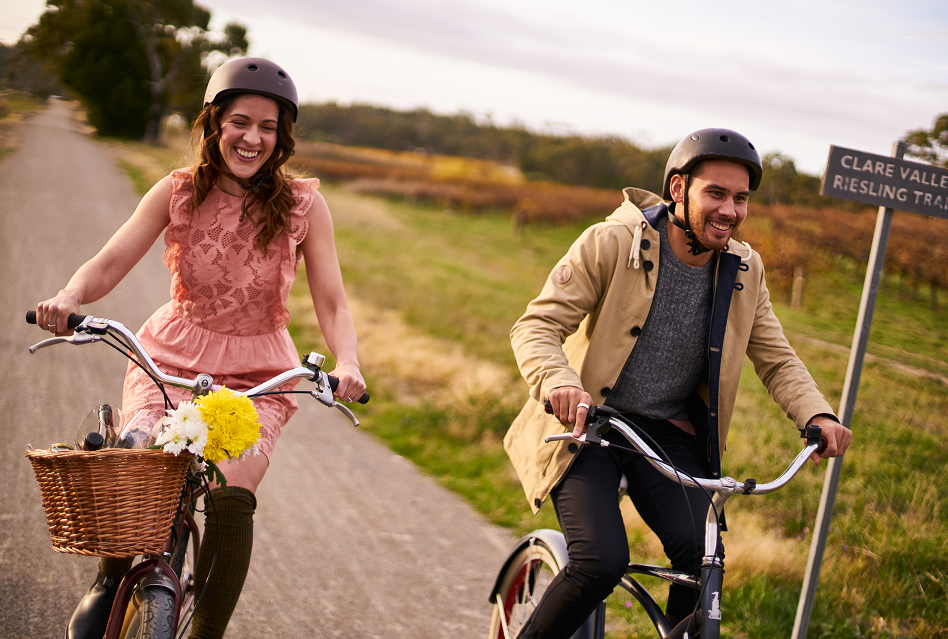 SOUTHERN OCEAN DRIVE | 5 DAYS

Stunning cliff faces, roaring waves and spectacular beaches are just some of the highlights of the Southern Ocean Drive. Not to mention the Coonawarra wine region, the Naracoorte Caves and Victor Harbor – the perfect spot to take in some whale watching during the winter months. Traversing the coast from the land of natural wonders on the Limestone Coast, to the untouched wilderness of Kangaroo Island and the sea and vines of the Fleurieu Peninsula, there's something to discover around every bend. Hit the road to uncover some of Australia's best wineries, most breathtaking beaches and jaw-dropping geological marvels. Four-wheel drive along pristine beaches or kayak along the still waterways of the Coorong and explore Kangaroo Island.
ADELAIDE & VICTOR HARBOR | DAY 1
Drive one hour south from Adelaide to the Fleurieu Peninsula, one of the most picturesque wine regions in Australia. Tour McLaren Vale wineries then head south to Victor Harbor. Take a Big Duck Boat Tour to see sea lions, fur seals and dolphins or swim with Bluefin tuna with Oceanic Victor. For the less adventurous ride the horse drawn tram onto Granite Island.
Overnight: Victor Harbor
Adelaide to Victor Harbor: 1 hour 15 minute drive
VICTOR HARBOR & PENOLA | DAY 2
Consider extending this itinerary to include Kangaroo Island – ferry options include SeaLink (car and passenger ferry) or Kangaroo Island Connect (passenger ferry) from Cape Jervis to Penneshaw.
Otherwise visit Goolwa and either cruise the Coorong - 100km of dunes, fresh water wetlands and ocean or drive to Naracoorte (via Meningie) to see the impressive World Heritage-listed Naracoorte Caves. Here you can venture underground to see 350,000 year-old fossil beds. Continue on to Penola.
Overnight: Penola
Victor Harbor to Penola: 402 km/250 miles, 4 hour 30 minute drive
PENOLA & ROBE | DAY 3
Explore the Coonawarra wine region with 25 cellar doors within close proximity to each other. Order a picnic basket and hire a bike or take the Wineries Walking Trail. In the afternoon drive to Robe, a seaside resort famous for its lobster. The town has lovely beaches and a great shopping strip with galleries, cafés and local produce to tempt the tastebuds.
Overnight: Robe
Penola to Robe: 99km/61 miles, 1 hour drive

ROBE & MOUNT GAMBIER | DAY 4
Continue to explore Robe before travelling 50 minutes to Beachport. Drive along Bowman Scenic Drive for impressive coastal scenery and the Pool of Siloam, a lake reputedly seven times saltier than the sea. Continue to Millicent and visit Mayura Station Tasting Room (by appointment only Thurs - Sat) for premium quality Wagyu beef before arriving in Mount Gambier.

Overnight: Mount Gambier
Robe to Mount Gambier: 125km78miles, 1 hour 30 minute drive

ROBE & MOUNT GAMBIER | DAY 5
Built on the side of an extinct volcano, Mount Gambier is the city of craters, lakes and caves. Take a tour of the magnificent Blue Lake and visit the beautiful sunken garden at Umpherston Sinkhole. Cross the border into Victoria and then on to Melbourne via The Great Ocean Road.
Mount Gambier to Melbourne: 4 hour 50 minute drive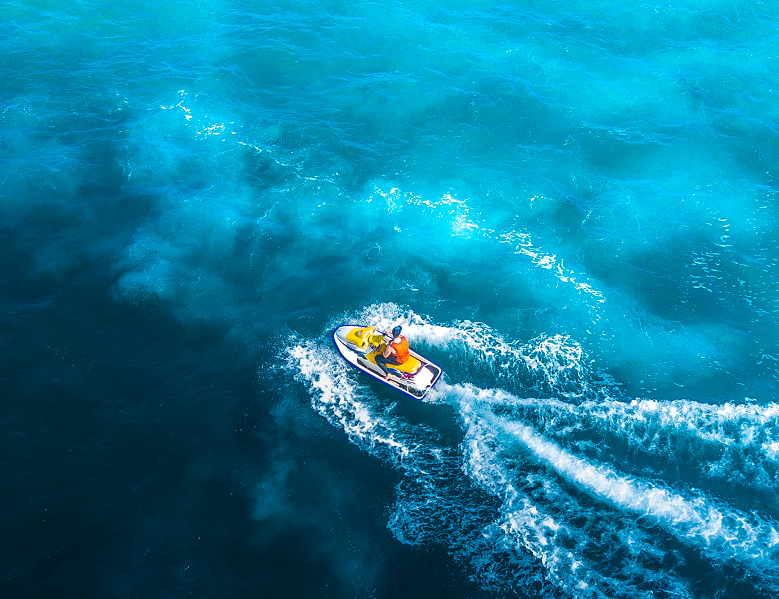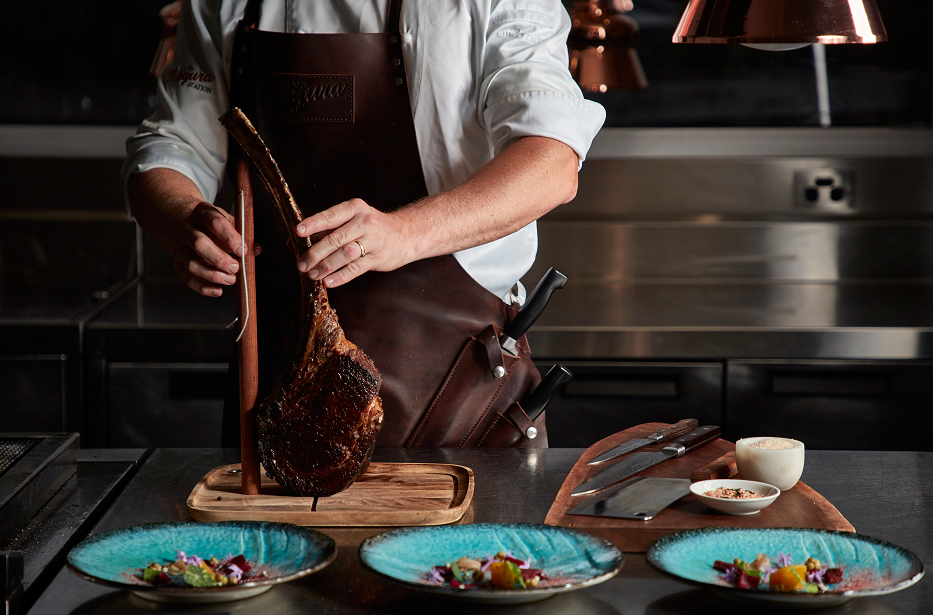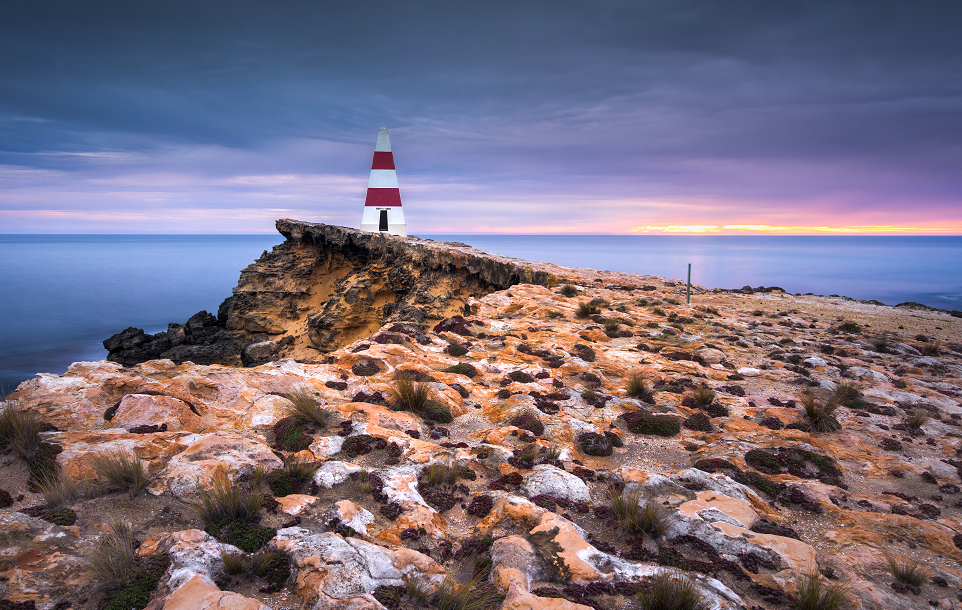 MIGHTY MURRAY WAY | 4 DAYS
Follow one of the world's longest rivers from the ever-changing Riverland to the Murray Mouth.
The Murray River flows more than 2500 kilometres from the Snowy Mountains to the Southern Ocean in South Australia. Discover the Mighty Murray Way and follow the laid back rhythm of one of the world's longest rivers. Through its changing landscapes from the Riverland to the Murray Mouth, discover stunning scenery and see how life has evolved along the river over the past two hundred years – from microbreweries to gourmet produce, riverboats and cruises.
ADELAIDE & GOOLWA | DAY 1
From Adelaide drive to Goolwa, an old river port where the Murray River meets the sea. Join a Australia Spirit Cruises for a cruise that takes you to the Murray Mouth and learn about the eco-system, wildlife and Aborignal significance of this area known as the Coorong. The Coorong National Park is a 130km stretch of saltwater lagoons protected from the Southern Ocean by the sweeping sand dunes. The perfect sanctuary for birds, animals and fish. Just minutes away are the Currency Creek and Langhone Creek wine regions.
Overnight: Goolwa
Adelaide to Goolwa: 82 km/51 miles, 1 hour 20 minute drive
GOOLWA & WAIKERIE VIA MURRAY BRIDGE | DAY 2
This morning drive to Murray Bridge and visit Monarto Safari Park, it's the world's largest open range safari park with more than 500 animals. Visit the historic town of Mannum and stop for lunch at the Mannum Motel before continuing on to Swan Reach and Walkers Flat, where the cliffs are a must-see. Continue on to Morgan and visit Caudo Vineyard's cellar door at Cadell with prime position on the banks of the River before arriving in Waikerie. As an alternative take the 'Big Bend by Night' tour at Swan Reach to see the river's amazing nocturnal wildlife.
Overnight: Waikerie
Goolwa to Waikerie: 260km/162miles, 3 hour 30 minute drive
WAIKERIE & RENMARK | DAY 3
Call into the Overland Corner Hotel, this is not just another pub but a living museum. Continue on to Banrock Station Wine and Wetland Centre an ideal setting to enjoy an outstanding wine, food and nature experience. Drive to Barmera and enjoy some watersports on Lake Bonney before continuing on to Berri and Renmark. Visit Wilkadene Woolshed Brewery located in an historic 100-year-old shearing sheds with stunning views of the river and take a guided tour of the century old Twenty Third Street Distillery in Renmark and try their craft gin or whiskey. Visit Australia's largest rose garden, Ruston's Roses. Rent a kayak and explore the riverbank from the water and stock up on fresh fruit and vegetables from the road side stalls.
Overnight: Renmark (The Frames are luxury clifftop retreats overlooking the River)
Waikerie to Renmark: 130km/81miles, 1 hour 30 minute drive

RENMARK & ADELAIDE | DAY 4
Return to Adelaide or continue on to Mildura. Consider extending this itinerary with a 4 day/3 night Murray River Walk, a guided walking and cruising tour departing from Renmark. The tour operates within the Ramsar Wetland and guests experience a range of environments. Houseboat accommodation, nightly three course meals and qualified guides are included.
Overnight: Adelaide
Renmark to Adelaide: 255 km/158 miles 3 hour, 30 minute drive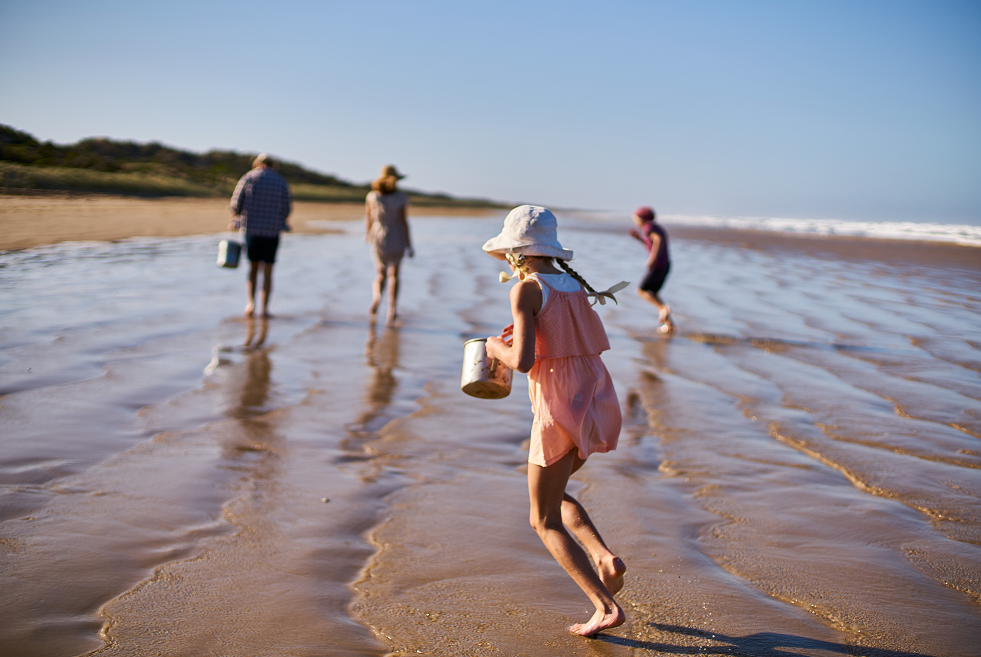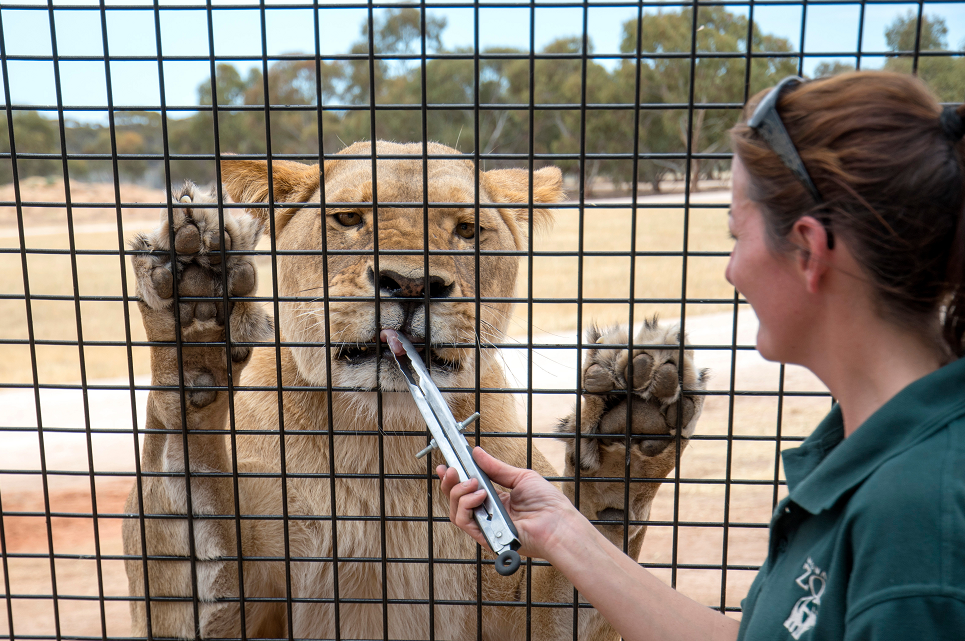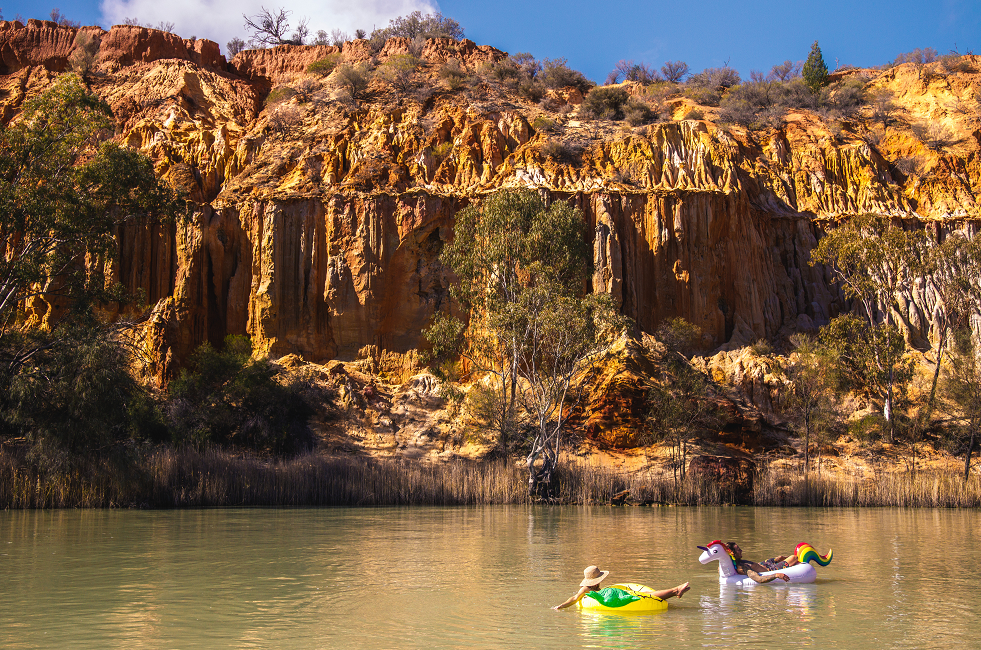 COSTAL WAY | 4 DAYS
Follow the Coastal Way road trip through the Yorke Peninsula, along more than 700 km of picturesque coastline.
Experience the relaxed atmosphere and explore secluded and remote beaches, historic ruins, clifftop walks and sandy coves. There are many opportunities to enjoy camping, bushwalking, fishing, maritime history and surfing at Innes National Park.
Kick back in a holiday shack where the beach is literally on your doorstep. Feel the sand between your toes and the salty breeze in your hair. Don't wonder about the one that got away – it's waiting at the end of your line on one of Yorke Peninsula's famous fishing spots. Road trip around the Yorke Peninsula's sandy playground and discover pristine beaches, secluded hideaways, quirky towns and sprawling national parks on the Coastal Way road trip.
ADELAIDE & MARION BAY | DAY 1
Drive from Adelaide to Ardrossan, home to towering cliffs of clay and blue swimmer crabs. Stop in at Port Vincent and hire a kayak or stand up paddleboard or continue on to Stansbury and indulge in oysters plucked from the sea, there is a chance that you may spot a seal or dolphin here. Continue to Innes National Park and soak up the spectacular coastal views, diverse wildlife and the many trails throughout the park.
Overnight: Innes National Park for camping and accommodation options (these must be pre-booked) or Marion Bay.
Adelaide to Innes National Park: 290 km/180 miles, 4 hour drive

INNES NATIONAL PARK | DAY 2
Today commence a tour with Aboriginal Cultural Tours at Innes National Park. Receive a rare insight into the world's oldest living culture by experienced, knowledgeable Aboriginal guides. See and touch the past and share Dreaming stories that bring the landscape to life.

INNES NATIONAL PARK | DAY 3
Spend the day exploring Innes National Park. Bushwalking is a great way to discover the park, with trails ranging from 30-minute strolls to four-hour treks and the chance to spot many birds and animals. Visit one of the lighthouses and the shipwreck of the Ethel to learn about the tumultuous maritime history of South Australia. All of the park is accessible by two wheel drive.
Overnight: Innes National Park or Marion Bay

INNES NATIONAL PARK & ADELAIDE | DAY 4
Return to Adelaide via the heritage town of Moonta and visit the Moonta Mines Museum.



Accommodation Coupon Code: Offer valid from 00:01 22 June - 23:59 16 July 2020 (AEST) and is valid for South Australia Accommodation bookings only. Your $50 code SAROADTRIP can be redeemed at https://hotels.webjet.com.au/hotels/ and through the App. Select your preferred hotel and enter the code in the coupon code field on the payment page and we'll pay $50 (a minimum spend of $400 applies) of your total accommodation booking cost. Accommodation coupon codes are redeemable on accommodation bookings only, booked at https://hotels.webjet.com.au/hotels/ or through the App. Read our full Coupon CodeTerms & Conditions. Webjet's standard bookings Terms and Conditions apply. Accommodation coupon codes are redeemable on accommodation bookings only, booked at https://hotels.webjet.com.au/hotels/ or through the App. Read our full Coupon CodeTerms & Conditions.

Motorhome Coupon Code: Offer valid from 00:01 22 June - 23:59 16 July 2020 (AEST) and is valid for Maui, Britz and Mighty motorhome bookings in Adelaide only. Your 10% off code MHSA15 can be redeemed at https://motorhomes.webjet.com.au/ and through the App. Select your preferred motorhome ($35 inclusive pack) and enter the code in the coupon code field on the payment page and you will get 10% off of your total motorhome booking cost (excludes wifi). Motorhome coupon codes are redeemable on motorhomes bookings only, booked at https://motorhomes.webjet.com.au/ or through the App. Read our full Coupon CodeTerms & Conditions. Webjet's standard bookings Terms and Conditions apply. Discount applies to best daily rate only.
*Prices on this page are subject to change without notice, perform a search to view live pricing. Prices are inclusive of taxes and airline surcharges.
Webjet flight fees per booking:
Webjet Servicing Fee
: Domestic $21.95, NZ/Pacific $24.95, International $32.95.
Booking Price Guarantee
: Domestic $12.95, NZ/Pacific $14.95, International $21.95. Varying
payment fees
are included in the price breakdown on Webjet's checkout page, once your payment method has been selected.
*Prices are subject to availability, include taxes and airline surcharges. All prices on this page are subject to change without notice. Whilst Webjet makes every effort to provide you with accurate and up-to-date information, in the event a product is listed at an incorrect price, whether due to typographical, photographic, or otherwise, Webjet may refuse or cancel any orders placed for a product listed at the incorrect price.



Webjet's Destination Guides