Pilbara, Western Australia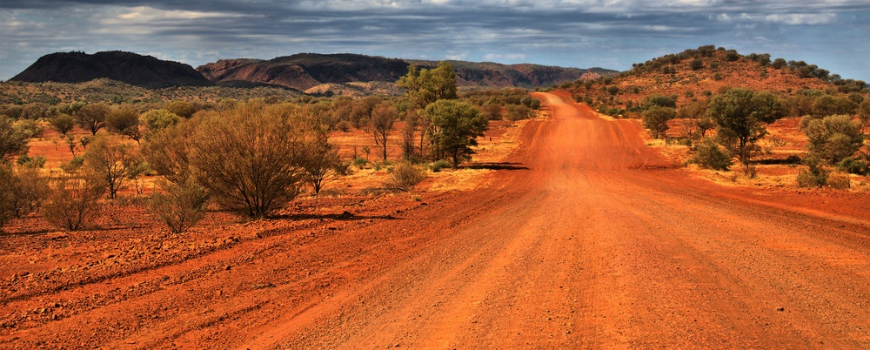 Within its 502,000 square kilometres plus coastal islands the Pilbara takes in awesomely beautiful gorges and waterfalls, an abundance of Aboriginal rock art, stunning marine life, and more than a few surprises, to say nothing of the vast mineral wealth that it's probably best known for.
There are three major areas to the Pilbara region - Port Hedland, Karratha and Newman - and it is south of the Kimberley and about 1,300 kilometres north of Perth.
The Millstream-Chichester National Park, about two hours out of Karratha, features the Chichester Range Camel Trail, a walking track of eight kilometres finishing at Python Pool, one of the prettiest plunge pools in the country and with a backdrop of mighty ochre cliffs.
Karijini National Park also has rock pools, as well as several deep red gorges and waterfalls, including the mighty Fortescue Falls (with Fern Pool). The wildlife is also surprisingly vast, with over 100 species of birds as well as dingoes and rock wallabies.
Coastal highlights include the Dampier Archipelago, a string of 42 islands with an astonishing range of marine life diversity. Two of its most awe-inspiring features are Burrup Peninsula and Stairway To The Moon. Burrup has some of the best Aboriginal rock art in Australia, and has the biggest concentration of rock art in Australia, with possibly up to a million carvings. The massive North West Shelf LNG project can also be seen from Burrup Lookout.
At Hearsons Cove between May and October on a full moon you can see the Stairway, an optical illusion suggesting a stairway of light stretching from mudflats up to the heavens.
The Ningaloo Reef is another coastal delight, covering 5,000 square kilometres of ocean and including 500 types of fish and 300 types of coral. That gentle giant, the whale shark, can be seen between late March and mid-July. If you aren't feeling adventurous enough to do so up close and in person, glass-bottom boat rides can be hired for the purpose. Humpback whales can also be spotted at Ningaloo between June and November.
The climate in the Pilbara ranges from arid to tropical. Port Hedland experiences an average maximum of 36.4 degrees Celsius in January and average minimum of 25.6, with an average maximum and minimum in July of 29.2 and 12.3.
Port Hedland has its own international airport, served within Australia by the airlines Qantas (Perth, Melbourne and Brisbane), Virgin (Perth), Skywest (Broome, Geraldton) and Airnorth (Karratha and Broome).
Webjet's Destination Guides