Webjet's Destination Guides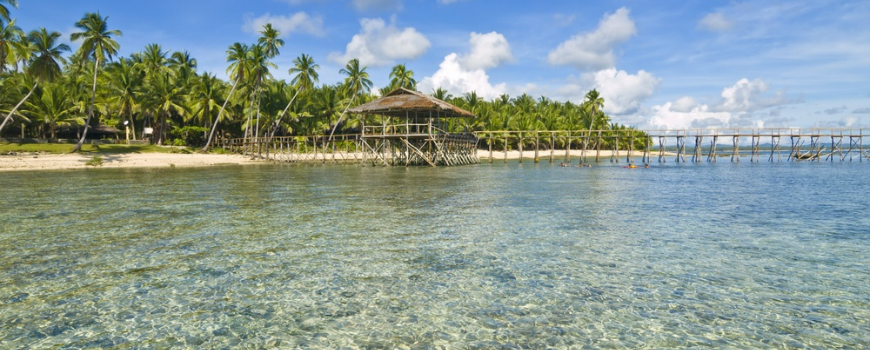 The Philippines is an archipelago of some 7,107 islands lying in the Pacific Ocean. When you travel to the Philippines, you will be struck by the friendliness of the people and the amazing culture that has been influenced by the country's Spanish and American colonial history.
The Philippines is one of the most ecologically diverse countries on the planet, and you can explore it all from the crystal clear coral reefs, beautiful hillsides to the white sandy beaches.
Culture
The Philippines is a truly multicultural society with many ethnic groups residing in the country. English is an official language of the Philippines, so you shouldn't expect any language barriers when you travel there.
Roman Catholicism is the most popular religion in the country as a result of Spanish colonialism and still influences day to day life.
Weather
The Philippines experiences tropical climates. The best months to visit the Philippines are from mid-January to late-February when it is not as humid or hot as during the summer months between March and May. The Philippines is also prone to typhoons especially during the rainy season between June and October.
Cities to Visit
Manila
Manila is the capital city of the Philippines located on Manila Bay. Visit the oldest part of Manila in Intramuros, the famous Coconut Palace commissioned by Imelda Marcos and picnic in Rizal Park.
Boracay
Boracay is the most popular holiday beach in the Philippines due to its notoriety for fun in the sun. Boracay is a small island and as a result is extremely crowded during peak seasons, but is still worth the visit for the atmosphere.
Banaue
Banaue, located on the island Luzon, is popular for the Ifugao rice terraces and irrigiation systems that were carved out of the hillside over 2,000 years ago.
Donsol
If you've ever wanted to swim with white sharks then you must visit Donsol. Visit Donsol during the months between February and May and you will be blown away by how many white sharks you will see.