Moreton Bay, Queensland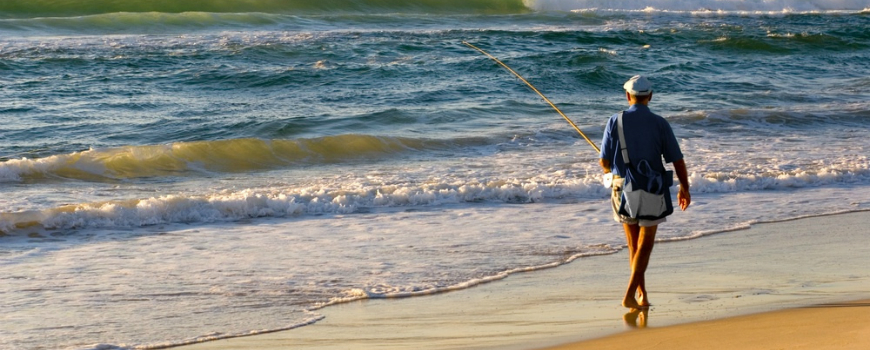 A short drive out of Brisbane, the Moreton Bay region has many islands, unique wildlife, and a variety of outdoor entertainment for visitors to enjoy. Its 125 kilometre-long stretch of coastline is sheltered from the Pacific Island by three major islands - North Stradbroke, South Stradbroke and Moreton - with many smaller islands and many sandbanks.
Some of the more popular destinations in the region for holiday-makers include North Stradbroke Island, Bribie Island and Moreton Island National Park.
North Stradbroke is one of the world's biggest sand islands, 33 kilometres long and 10 kilometres across at its widest. This white-sanded wonder can be accessed by water taxi from Cleveland. It has superb walking trails, the opportunity to see whales at the right time at Point Lookout, and excellent fishing at south passage bar.
Bribie Island is the northernmost island in Moreton Bay, and is joined to the mainland by bridge across the Pumicestone Passage. A tour of Pumicestone and the chance to spot dolphins and dugongs - sometimes gathering in herds to feed on seagrass - can be received from the Bribie Island Ferryman. There are also grand views of the Glasshouse Mountains, surf beaches and excellent fishing to be experienced on Bribie.
Moreton Island is only 25 kilometres from the Queensland capital, and can be reached by ferry from the Port of Brisbane. Visitors can get very close to a dolphin or dive at a shipwreck site at Tangalooma. The adventurous might want to scale Mount Tempest, the world's tallest stabilised sand dune, which can be slid down on a toboggan.
The region also holds the North and South Moreton Bay Tourist Drive.
Moreton Bay is sub-tropical. The average maximum and minimum temperatures in January at Cape Moreton are 26.9 and 21.9 degrees Celsius, and 18.9 and 3.2 in July.
Webjet's Destination Guides