Webjet's Destination Guides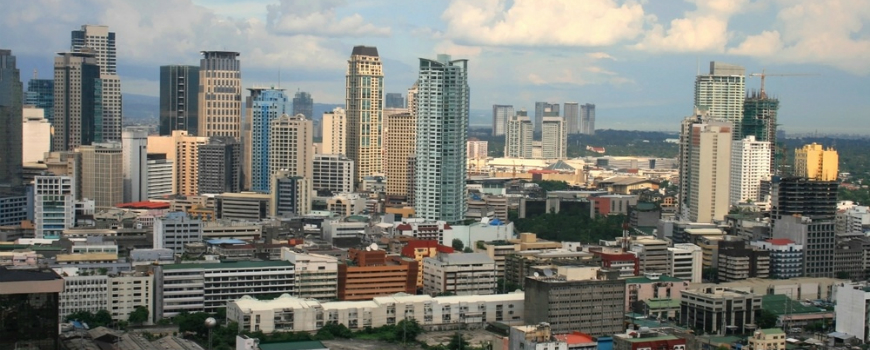 Manila, the capital city of The Philippines, is located on the shores of Manila Bay. A picturesque city, you will find at least 100 parks scattered throughout the Manila..
While Manila is referred to as a city, it is more like a collection of towns such as Intramuros, Ermita, Malate, Binondo and Quiapo. Intramuros was once the traditional centre of Manila, however it was never rebuilt after being destroyed in WWII.
Culture
There are many places of worship in Manila for Christians, Buddhists, Jewish and Muslims, which is representative of the multicultural Filipino personality. It is often said that the Filipino sense of friendship is taken from their Malay ancestors, their close families inherited from the Chinese, their devoutness from the Spaniards who introduced Christianity, but it is their unique hospitality that sets Filipinos apart from their neighbours.
Black Nazarene Procession
The Black Nazarene Procession occurs on 9 January every year through the streets of Quiapo. During this Roman Catholic procession, a life-sized blackwood statue of Jesus Christ, thought to be miraculous, is carried through the streets and followed by thousands of devotees.
Ati-Atihan Festival
The Ati-Atihan Festival is a held every January to celebrate Jesus. During this three day event, there is a celebration of dance and music in street parades as well as a display of indigenous costumes and weapons.
Flores de Mayo
Flores de Mayo is a festival held every May to celebrate the Virgin Mary. During this festival there is a sagala, a beauty pageant that also depicts religious stories.
Philippine Independence Day
Philippine Independence Day occurs on the 12th of June. This is the day Filipinos celebrated their independence from Spanish rule in 1898.
What to Do
Rizal Park
Rizal Park in the centre of Manila holds much cultural significance for the Filipino people, however it is a popular tourist spot for picnics with its Japanese and Chinese Gardens, a lagoon and an open air auditorium.
Corregidor Island
Corregidor Island is located in Manila Bay. A Pacific War memorial is located on Corregidor Island and there are many day tours that operate where visitors can see the effects of Corregidor Island's military past.
San Agustin Museum
San Agustin Museum is quite unique in its layout. The two-storey building is built around a courtyard with artefacts located in various rooms. Inside the museum you will find statues, paintings and Father Blanco's Garden.
Coconut Palace
The Coconut Palace, commissioned by Imelda Marcos for Pope John Paul's 1981 visit to the Philippines, mainly built out of coconut shells, coconut lumber and Philippine hardwood. The Coconut Palace is representative of the Phillipines from its salakot shaped roof to its octagon shape, the shape that coconuts are cut into before serving. The Coconut Palace is now a museum featuring a butterfly and orchid garden.
Intramuros
Intramuros is the oldest city of Manila and was once considered Manila itself. Intramuros was once surrounded by walls, but were largely destroyed in WWII by Philippine and American forces. Now Intramuros is a largely tourist area with a golf course and gardens for your enjoyment.
Manila Bay
Manila Bay is one of the best harbours in the world. The bay is a sight to behold with volcanic peaks on either end of Manila Bay surrounded by tropical forests. The historical military significance of Manila Bay, from the Battle of Manila Bay in 1898 to the fight for Corregidor Island in WWII, makes it a must see on your holiday.