Experience Macao, Your Own Style
For a compact centre, Macao has much to offer as a holiday hotspot. The former Portuguese enclave's uniqueness is key to the centre's magnetism. From the splendid east-meets-west historic sites and the many tantalising dining options to the high-quality international resorts, attractions and activities, Macao is a destination for all tastes and budgets, so find out below the many things you can see and do!
Plus, with extra Packages coupon code savings, there is no better time to experience Macao.

Getting there, Carefree and Visafree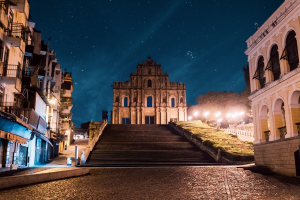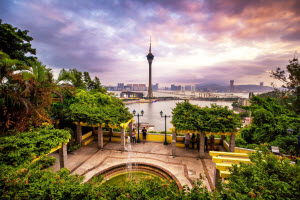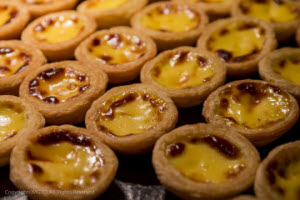 Macao is located just 60 kilometres from Hong Kong and is a simple 70 minute ferry ride with services operating every 15-30minutes from Hong Kong Island and Kowloon to Macao and reverse. Frequent services also operate daily from the Hong Kong International Airport to Macao between 11am to 10pm, meaning travel between both destinations is seamless and easy.
When travelling through Hong Kong International Airport to Macao, simply follow the signs overhead to the ferry service counters. It is in the same direction as immigration but simply stay right and you will arrive at the desired ferry service check-in desk.
Remember, Macao is VISA FREE for 74 different nationalities including Australian and New Zealand Passport holders.
Currency - The Pataca (MOP$) is Macao's official currency, but the (HK$) is also accepted in Macao.
Year of Gastronomy
MACAO'S dedication to food and the important role it plays in tourism has been rewarded with UNESCO designating it as a Creative City for its gastronomy. Plenty of food for thought as you explore the many contrasting eateries for all tastes and budgets. From traditional Chinese street food to Portuguese and Macanese cuisine, Macao presents a virtual melting pot of dishes. Macanese dishes to try include African Chicken, Minchi, Serradura and the famous Lord Stow's egg tarts.
Step inside the largest integrated resorts and hotels and you will find scores of Michelin quality options, endorsed by celebrity chefs. Figuring out where to dine? Find out more.

Things to see and do
Macao's integrated resorts and facilities are designed to cater for variety of different hotel brands across a resort offering travellers a diverse range of accommodation options to fit a particular style or budget, a range of dining options from local cuisine to fine dining experiences, a variety of tailored and unique world-class entertainment, relaxation, shopping, attractions and shows. This includes the rapidly expanding range of activities and attractions that are ideal for leisure travelers and families.
Whilst on the Cotai Strip, you will find giant precincts which include leading attractions and shows that cannot be found in any neighbouring cities.
Five world-class hotel brands and the world's largest Giant Wave Pool & Skytop Rapids at Galaxy Mega Resort,
The House of Magic, Universals Batman Dark Flight and world's first and highest figure 8 Ferris Wheel the Golden Reel at Studio City Macau,
The Monkey King - China show at Sands Cotai Theatre,
SkyCabs, the signature Performance Lake and Floral Creations by world-renowned Preston Bailey at Wynn Palace,
The House of Dancing Water at City of Dreams,
Eiffel Tower that stands at 50% in height of the original at The Parisian Macao.
There are varied shopping districts in Macao ranging from multi-brand shopping centres to fashion boutiques, from Chinese antique shops to popular daily flea markets which will surely fulfil the shoppers desire. But, if a bit of pampering is your holiday style, Macao is home to many local and internationally recognised day spas, at all major hotels and resorts. You can also add health and wellness to the list as Macao is home to the largest integrated wellness centre of its kind, the Malo Clinic Spa. For a thrilling adventure, why not try the world's highest Bungee Jump, Sky Jump or Skywalk at the 338 metres high Macau Tower.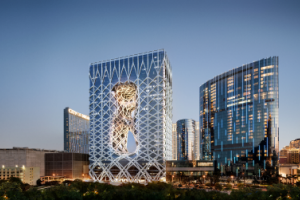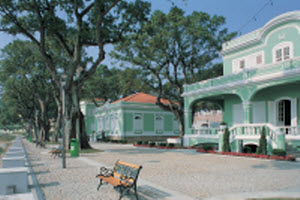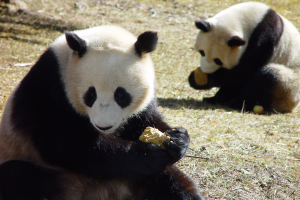 Romantic and historic Taipa Village and equally fascinating Coloane make for a wonderful holiday. Coloane with its fishing village, offers green hills and valleys for trekking, a championship golf course at the Grand Coloane Resort "The Macao Golf & Country Club", an internationally recognised go-kart circuit and the A-Ma Cultural Village are also popular. So too is the Giant Panda Pavilion with its two playful residents, Kai Kai and Xin Xin and the zoo itself.
Living Museum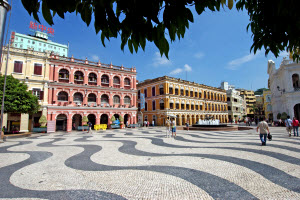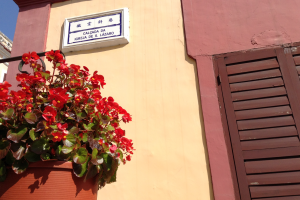 Even today, Macao offers its visitors 450 years of preserved history and has never lost its unique blend of Chinese and European cultures. From its bygone days when Portuguese traders established Macao as a gateway to the Orient, this famous centre has charmed the world with its east-meets-west attractions and cultural values.
When you take a stroll along the narrow streets and through the colourful squares of old Macao, you will see a fusion of beautiful Portuguese architecture alongside centuries-old Chinese temples and gardens. Today, Macao thrives on its old-meets-new characteristics and recent contemporary additions complementing the peninsula's historic legacies, many of which are protected by UNESCO World Heritage status.
Celebrations all year round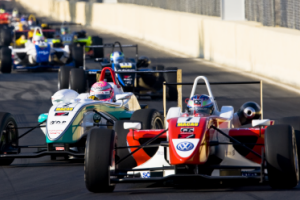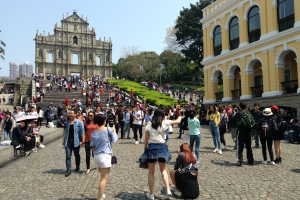 Macao is a city that never sleeps and has some of the most colourful events in the world. With its full year's calendar of events and festivals, why not travel and join in on the action and the exciting experiences that can be had in Macao.
So whether you are seeking to be pampered at one of the luxurious spas or stay in a ritzy yet affordable resort or hotel, be entertained by world-class performers, or explore the rich culture and history whilst engaged in high adventure activities, be sure to Experience Macao – Your Own Style as you are truly spoilt for choice!
For more information
Step Out and explore Macao on foot. For many, there is no better way of exploring this city than by foot which is why the Macao Government Tourism Office has created a series of self-guided walking tours so that travellers can really experience the off the beaten track areas and true heart of Macao. Download your "Step Out, Macao", self-guided Walking Tour brochure here.
Stay up to date for the latest events, attractions and self-guided walking tours by downloading your version of the "Experience Macao", "Step Out, Macao" and "What's On Macao" mobile Apps for FREE. Download today.
To order Guide Books, Maps and Itineraries or for answers to any questions you or a traveller may have, contact your local Macao Government Tourism Office in Australia on +61 (2) 9264 1488, www.visitmacao.com.au or email macao@worldtradetravel.com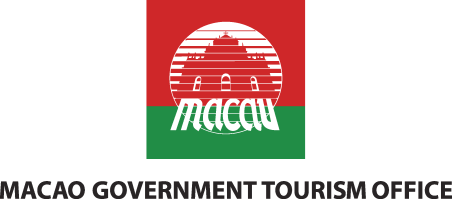 Terms and Conditions:
Packages Coupon code: Macao Holiday packages offer valid from 00:01 1 September - 23:59 30 September 2018 (AEST) and is valid for Macao packages only. Your $150 code MACAO can be redeemed at https://packages.webjet.com.au/packages/ and through the App. Select your preferred package and enter the code in the coupon code field on the payment page and we'll pay $150 (a minimum spend of $2,500 applies) of your total package booking cost. Package coupon codes are redeemable on package bookings only, booked at https://packages.webjet.com.au/packages/ or through the App. Read our full Coupon Code Terms & Conditions. Webjet's standard bookings Terms and Conditions apply.

*Prices on this page are subject to change without notice, perform a search to view live pricing. Prices are inclusive of taxes and airline surcharges.
Webjet fees per flight booking:
Webjet Servicing Fee
: Domestic $21.95, NZ/Pacific $24.95, International $32.95.
Booking Price Guarantee
: Domestic $12.95, NZ/Pacific $14.95, International $21.95. Varying
payment fees
are included in the price breakdown on Webjet's checkout page, once your payment method has been selected.
*Prices are subject to availability, include taxes and airline surcharges. All prices on this page are subject to change without notice. Whilst Webjet makes every effort to provide you with accurate and up-to-date information, in the event a product is listed at an incorrect price, whether due to typographical, photographic, or otherwise, Webjet may refuse or cancel any orders placed for a product listed at the incorrect price.
Webjet's Destination Guides