Kangaroo Island, South Australia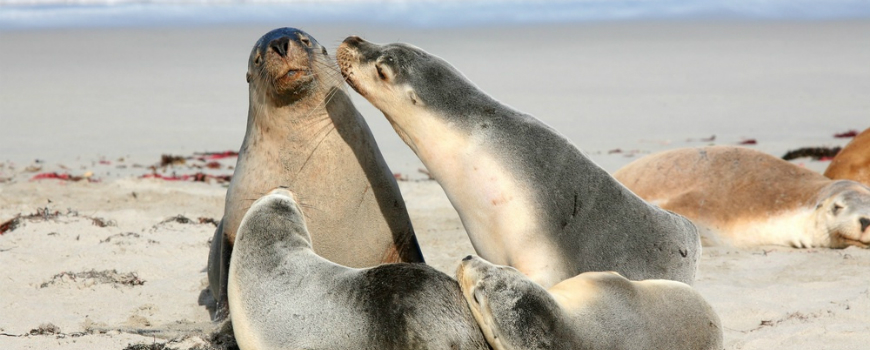 Australia's third-largest island is popular for its unspoilt wildness and excellent food.
Named by explorer Matthew Flinders in 1802 due to its large population of Western Grey kangaroos, the island (with a population of less than 5,000 at the last census) has grown in popularity as a tourist destination and in stature as a producer of fine food and drink. Over 186,000 visitors made the trip to Kangaroo Island in the last recorded year.
The island gained recognition as a wine region in 2001, and there are now about 30 growers, with boutique wineries like Bay of Souls Wines, Dudley Cellar Door and Rooley Wines using the pristine environment and maritime climate to produce cabernet sauvignon and viogniers of distinction. The Kangaroo Island Spirits distillery is also recommended for those who enjoy premium, unconventional spirits.
The island is is a food enthusiast's delight, and the Farmers' Market at Penneshaw's Lloyd Collins Reserve on the first Sunday of the month is a must. The Farm Gate and Cellar Door Trail is also to be considered, as is the week-long Feastival, showcasing the best local fare, in late April.
Nature lovers will feel at home in Hanson Bay Wildlife Sanctuary, which offers nighttime tours, as does the Penneshaw Penguin Centre. Paul's Place Wildlife Sanctuary is another option for those looking to get a look at the local fauna.
Flinders Chase National Park offers a network of trails for hikers, as well as the Remarkable Rocks, a spectacular cluster of granite formations resembling a giant's chair and overlooking the sea.
Other local attractions include the Emu Ridge Eucalyptus Distillery, Stokes Bay Bush Garden and Kangaroo Island Lavender Farm.
Public transport on the island is limited, with SeaLink operating only two shuttle buses a day, linking Penneshaw, American River and Kingscote. Please plan accordingly.
Travel and Accommodation
The 150 kilometre-long Kangaroo Island is a 45-minute SeaLink ferry trip from Cape Jervis, which is about two hours' drive south of Adelaide. Alternatively, visitors can fly from the state's capital on Rex to Kingscote Airport, followed by a shuttle bus. The island's quarantine rules should be read before travel, as there are extra protections in place concerning the local ecosystem.
The island has a range of budget to luxury accommodation available.
Webjet's Destination Guides