Set Forth on a Great Journey
Eco & Adventure
In Jordan you will be able to hike through canyons, and descend stunning waterfalls in the middle of untouched nature, climb cliffs and mountains to reach breathtaking views, bike through the roads of history's kings and emperors and so much more.
Religion & Faith
The land of modern day Jordan has been the site of significant events in the history of Christianity spanning across centuries throughout the New and Old Testaments. It is because of this religious significance that sites all around Jordan have been designated as pilgrimage sites and have been visited by Pope John Paul VI, Pope John Paul II, Pope Benedict XVI and Pope Francis within the past half century.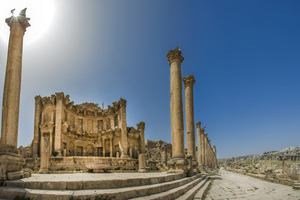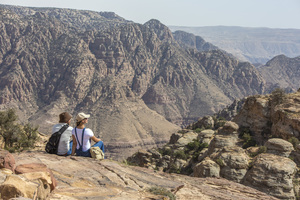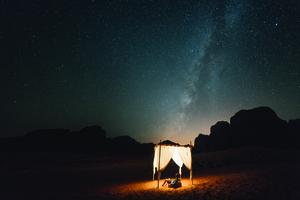 History & Culture
There is no mistaking the fact that Jordan is a Kingdom steeped in history and culture, boasting 5 UNESCO World Heritage Sites. From the moment you arrive, you get a sense of its rich heritage; all around are remnants of ancient civilizations long since passed, yet they still remain, stamped into the very fabric of this amazing Kingdom and etched into the soul of the people who live here.
Meaningful Travel
By offering unique and hands-on cultural experiences for travelers, there are several social enterprises satisfying the demand from travelers seeking authentic sustainable experiences that make a difference and give back to the local communities, and their need to use the power of travel to help people and places thrive. If this is what you are looking for, you have come to the right place!
Feasting in Jordan
Enjoy delectable Jordanian food coupled with the legendary lore of Jordanian hospitality creates an unforgettable atmosphere of festivities each time a meal is served. It is with pride that Jordanians fill your belly with food and your spirit with joy. No matter your preference, Jordanian cuisine will most definitely offer you something to please your taste buds.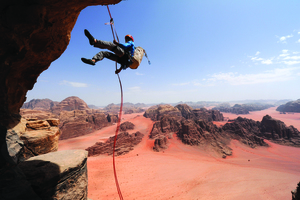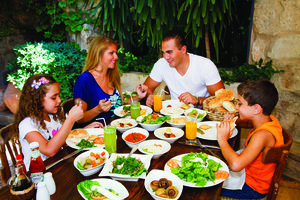 Book your Jordan pass today!
Book a Jordan Pass before your travel, and get a hassle free entry to over 40 of Jordan's tourist attractions, including: Petra, Wadi Rum and much more, inclusive of the entry visa cost.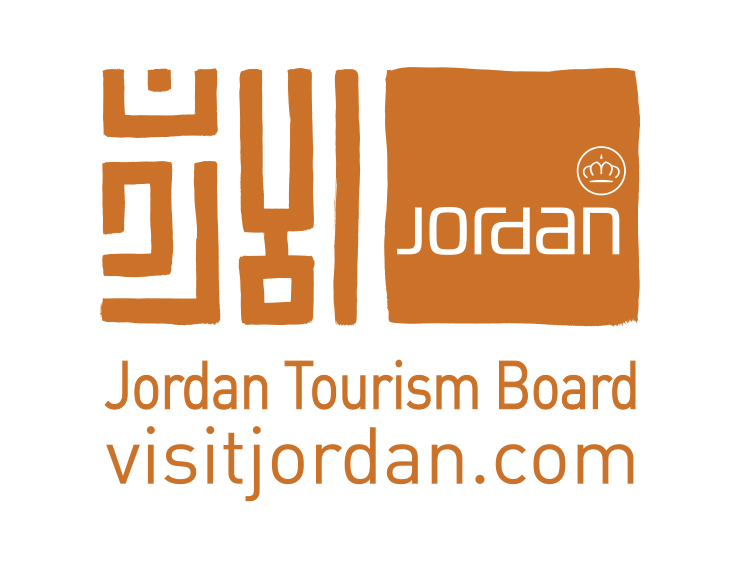 Terms and Conditions:
*Prices on this page are subject to change without notice, perform a search to view live pricing. Prices are inclusive of taxes and airline surcharges. Webjet fees per flight booking: Webjet Servicing Fee: Domestic $21.95, NZ/Pacific $24.95, International $32.95. Booking Price Guarantee: Domestic $12.95, NZ/Pacific $14.95, International $21.95. Varying payment fees are included in the price breakdown on Webjet's checkout page, once your payment method has been selected.
*Prices are subject to availability, include taxes and airline surcharges. All prices on this page are subject to change without notice. Whilst Webjet makes every effort to provide you with accurate and up-to-date information, in the event a product is listed at an incorrect price, whether due to typographical, photographic, or otherwise, Webjet may refuse or cancel any orders placed for a product listed at the incorrect price.
Webjet's Destination Guides