Webjet's Destination Guides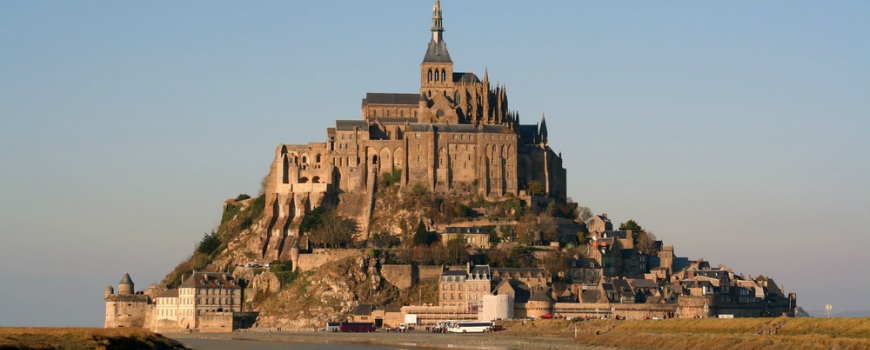 France is the world's most popular tourist destination, and with so many attractions across the entire country it's easy to see why!
From the cosmopolitan capital of Paris, to the sunny French Riviera, the snowy Alps and the lush countryside, experience the varied culture, cuisine and wine of France on holiday.
Weather
France is one of the largest countries in Europe. Most travellers to France visit Paris which has mild summers and temperate winters.
If you plan on enjoying the sun in southern France, then Summer (from June to September) is the best season to visit. As well as the splendid Mediterranean waters, southern France enjoys Mediterranean weather of hot summers and mild winters.
Winter sport enthusiasts can ski and snowboard until their heart's content in the French Alps during the winter months between December and March.
If you want to avoid crowds, it's best not to travel during the school holidays which occur around Christmas, New Year, mid-February to mid-March, Easter, July and August.
Food & Wine
Many travellers head to France to sample some fine French cuisine. There are 3 Michelin star restaurants and bistros offering great French food, but can be quite pricey. For a true taste of French food, try and eat where the locals do and avoid expensive tourist prices. Every part of France has its own unique regional dish that you should try, such as bouillabaisse in the French Riviera.
When in France you shouldn't find it too difficult to buy fresh baguettes and pastries from a boulangerie. Great cheeses and wines are easily available from supermarkets. When going out for a drink, it will always be cheaper to drink at the bar than at a table.
Paris
The capital city of France, Paris, is known as the City of Love, is the most popular tourist destination in the country. Paris remains the fashion, culture and food centre of France, and some would argue, the world. Famous attractions like the Eiffel Tower, the Louvre, Notre Dame and Disneyland Paris to name a few, are just some of the reasons why millions of tourists keep visiting Paris every year.
Loire Valley
The Loire Valley is famous as the best wine region in France. There are many small wineries in the Loire Valley where cellar tours are small and intimate. Wine tasting is usually free with no obligation to buy, however, wines from the cellar door are high quality and affordable, making it more difficult to not purchase any wine! Wine festivals are popular in the summer months between June and August.
Southern France
Southern France is most popular for the Côte d'Azur region where you have two opposite yet equally attractive destinations. At the southern end are sunny beaches next to the Mediterranean Sea, where you will find popular cities like Marseille, Nice and Cannes. In the north of Côte d'Azur are the French Alps where the mountains and snowy winters make for great skiing and even mountaineering, white water rafting and golf during the summers.
Travelling in France
From cozy chateaus to international hotel chains, France accommodation is typically diverse and caters to the huge numbers of travelllers visiting the tourist mecca.
Although the country, especially capital city Paris, are well connected by fantastic public transport links, car hire in France is a great way to organise your own travel itinerary and see the country at your own pace. Take in the beautiful French Riveria or explore the wine regions of Southern France behind the wheel on your own journey.
What are you waiting for? Book your flights to Paris with Webjet today.