Eyre Peninsula, South Australia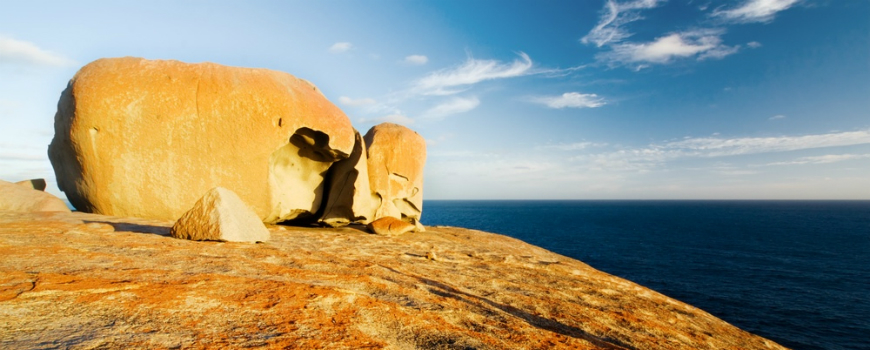 The vast region taking in 2000 kilometres of coastline and sitting between the Spencer Gulf, Great Australian Bight and Gawler Ranges, has been referred to as Australia's "Seafood Frontier", and has an unsurpassed reputation for its aquatic fare. Besides that, there are also superb surfing beaches and an abundance of natural gorgeousness at the region's National Parks and the majestic outback in the Nullarbor and Gawler.
Eyre is famous for its seafood, with the southern hemisphere's biggest fishing port (and a contribution of 60 per cent to the state's total seafood output), Australia's only seafood trail, and perhaps the world's best oysters at Coffin Bay.
The Eyre Peninsula Seafood Trail runs from Whyalla to Streaky Bay, taking in some of the region's best eateries - such as Del Giorno and Boston Bay Wines at Port Lincoln, Pure Coffin Bay Oysters, and Moceans Cafe in Streaky Bay - as well as boat tours and retail seafood outlets.
The Eyre Peninsula Farmers and Fishermen's Market began in 2004 and promotes sustainably produced local food and wine. It has been held previously in January, February and April, at various locations
The Coffin Bay oyster can grow up to a kilogram in size. The local Coffin Bay Markets should also be visited, and are held on the second Sunday of the month.
Coffin Bay has calm waters and excellent sailing, swimming and diving, and the opportunity to play at a golf course shared with kangaroos. There is also the Oyster Walk, an eight-kilometre track to the lookout at Kellidie Bay, where dolphins can sometimes be seen in the waters.
At the Head of Bight between May and October there is a good chance of spotting a southern right whale from the cliff-top lookout, as well as great white sharks and sea lions.
Experienced surfers from all over Australia come to Cactus Beach in winter. There are three excellent surfing breaks at the secluded spot 21 kilometres south of Penong.
The climate in the peninsula is predominantly mediterranean, though becomes more temperate in the south and arid in the far west. Port Lincoln's average maximum and minimum temperatures are 25.8 and 15.6 degrees Celsius in January, and 16.1 and 7.6 in July.
Port Lincoln Airport is served by Qantas and Rex airlines, both flying from Adelaide.
Webjet's Destination Guides