Dublin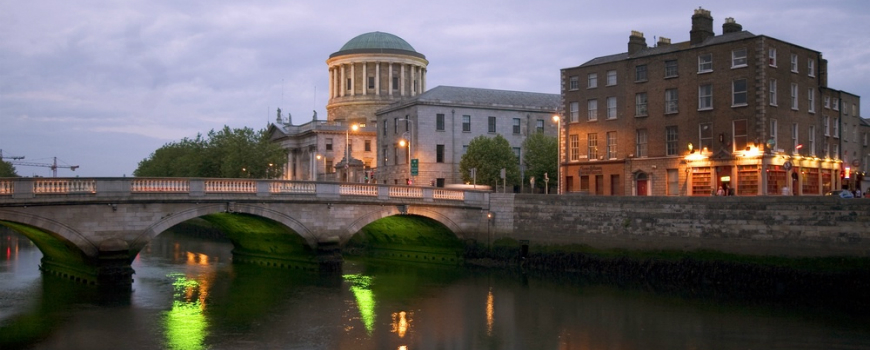 Dublin is one of Europe's most vibrant and beautiful cities of culture. It's a place where tradition and cultural heritage have merged seamlessly over the centuries to create an atmosphere unique to Dublin. Dublin allows you to explore both the historical and the hip, from castles and churches to cafes and clubs and a thousand pubs. All of this set against the backdrop of its stunning coastline.
Guinness Brewery
The Guinness Brewery & Storehouse is the number one tourist attraction in Dublin. It is housed in an impressive building and takes you through the history of Guinness and explains the process of making this legendary Irish beverage.
Trinity College
A must see when you're in Dublin, Trinity College occupies 40 acres of the city centre. Founded in 1592, this is Ireland's oldest and most prestigious college; it is best known as the home of the Book of Kells, an intricately decorated New Testament text dating back to 800 AD.
Check out the Deal Finder to find a cheap flights to Dublin
Webjet's Destination Guides