China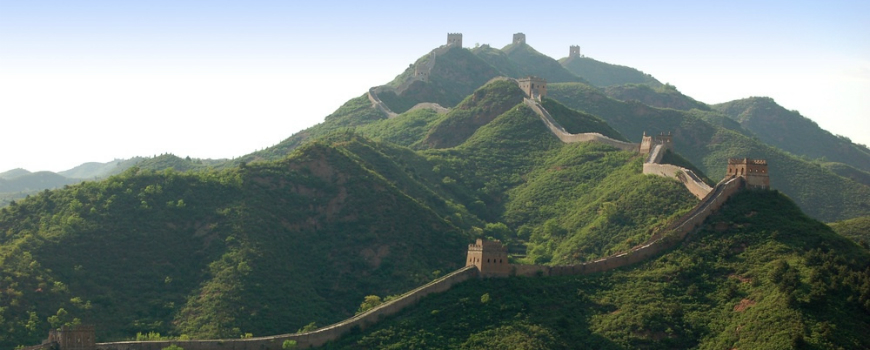 Beijing Sightseeing
The venerated Chinese history has strewn the land of Beijing with sites of cultural and historical interest. Some of them, such as the Great Wall, former Imperial Palace, Temple of Heaven, Summer Palace, and the ruins of Peking Man at Zhoukoudian, are UNESCO-endorsed world cultural heritage sites. Imperial palaces, mansions, gardens and tombs are epitomes of classical Chinese architecture. Among the massive number of ancient buildings that have remained to this day are quite a few Buddhist monasteries, Taoist temples and Catholic churches, such as Yonghegong Lamasery and Big Bell Temple.
The Great Wall
As an emblem of Chinese civilization, a cultural phenomenon of world calibre, the 6350km Great Wall was in China's feudal years a mammoth defence bulwark that serpentines its way across mountains and valleys in the northern part of the country. The Great Wall came under construction in the 7th century BC. But it was Qinshihuang, the founding emperor of the Qin, who brought it to completion. Repeated extensions were done in later dynasties until the Ming. The Great Wall looks equally breathtaking at such sections as Jinshanling, Mutianyu and Simatai.
Tiananmen Square
Large enough to hold 1 million people, the 440,000-square-metre Tiananmen Square in the centre of Beijing is the world's largest city square, where sunrise and sunset are observed solemnly with national flag hoisting and lowering ceremonies. The night scene of Tiananmen Square is definitely a MUST for any visitor to Beijing.
Other Beijing Attractions
Ruins of Yuanmingyuan
Zhongshan Park
Temple of Heaven
Lugou Bridge
World Park
Former Imperial Palace
Xiangshan Park
Working People's Palace of Culture
Book your next holiday or business trip to Beijing, China with Webjet and save.
Webjet's Destination Guides