Feel the Experience of Canada
Canada is a big country, full of unique experiences and places for you to explore. We're the second biggest in the world, and you can find our 35 million Canadians spread out from the Pacific to the Atlantic and deep into the Arctic, coast to coast to coast.
Destinations
Sightseeing
In every Canadian city you're only steps from good food, great views, and a breath of nature's fresh air. Walk the ramparts of Québec City, cycle Vancouver's seawall, put on your boots for the Calgary Stampede, and your sunscreen for the Dawson City Music Festival.



Discover Acadian culture at a summer kitchen party, hear aboriginal history in Saskatchewan, follow the Viking Trail in Newfoundland, and walk through Toronto's crystal ROM – you'll hear hello in too many languages to count. And we love our food: fusion, farm and five-star. Toast Niagara Falls with ice wine, shuck oysters in Prince Edward Island and take a bite of Alberta beef.
Feel the Experience
See the world's longest tides in Nova Scotia and New Brunswick, the Midnight Sun in Nunavut, the Northern Lights in the Northwest Territories, and polar bears and belugas in Manitoba. And then relax. Canada is yours to explore, by city, culture, plane, menu, boat, foot, and even spa. It's your journey, so keep exploring.
Urban Gems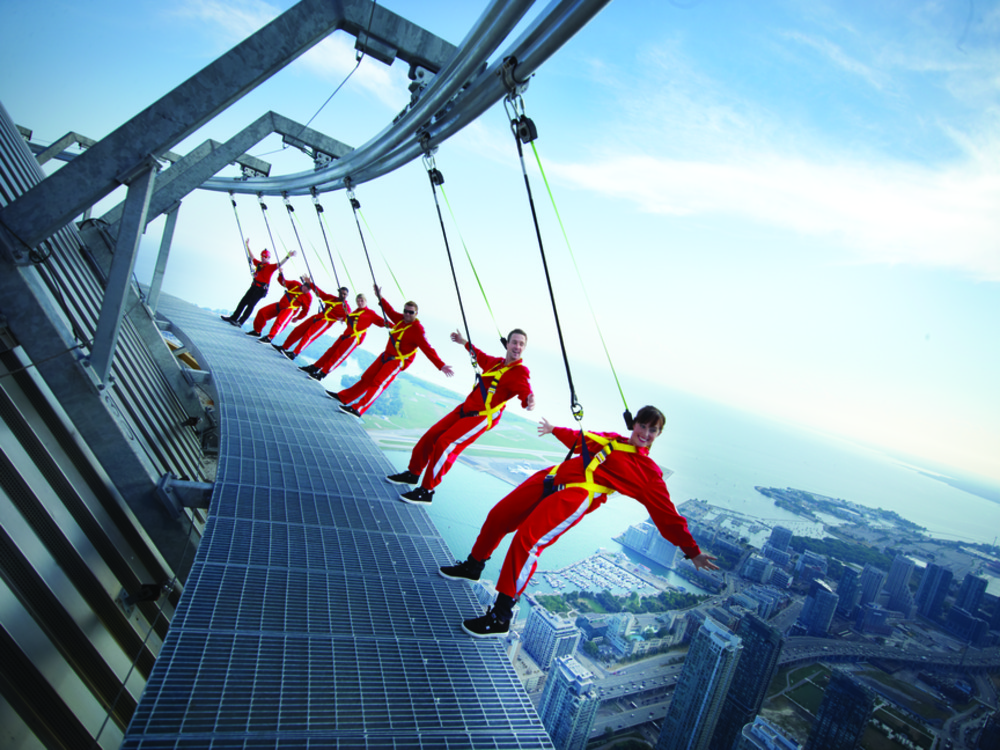 The bright lights of Canada's diverse cities shine upon vibrant communities and world-class attractions. Adrenalin junkies can't get enough of Cliffwalk at the Capilano Suspension Bridge Park in Vancouver and the sky-high EdgeWalk atop Toronto's CN Tower. History buffs soak up Canada's rich traditions, from the Royal Canadian Mountain Police Heritage Centre in Regina, Saskatchewan, to the Heartland Travel's Hermetic Code Tour of the Manitoba Legislature in Winnipeg. Canada's cities are a feast for the senses: inhale the beautiful Butchart Gardens in Victoria, and eat your way through Qebec on a Historical Quebec & Culinary Walking Tour.

Active Nature Pursuits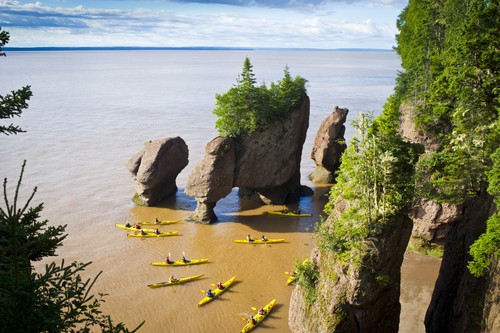 Canada's incredible outdoors lure visitors of all fitness levels. Experience the wonders of the Maligne Canyon Icewalk in Alberta; traverse the frozen canyon floor through its maze of pristine ice sculptures, fossils and frozen waterfalls. Head to Ontario's Algonquin Park for a Northern Edge Algonquin tour, where rolling trails beckon to be hiked. Jump on a mountain bike or sea kayak and end the day with a feast of locally grown fare. In the eastern province of New Brunswick, walk the ocean floor at Hopewell Rocks, where the giant 'flowerpot' rock formations are created by the highest tides on earth. To the north in Canada's Yukon Territory, an eerie green sheen ripples into the night sky. Catch the mystical Northern Lights on a Yukon Aurora Tours experience.

Wilderness and Wildlife Encounters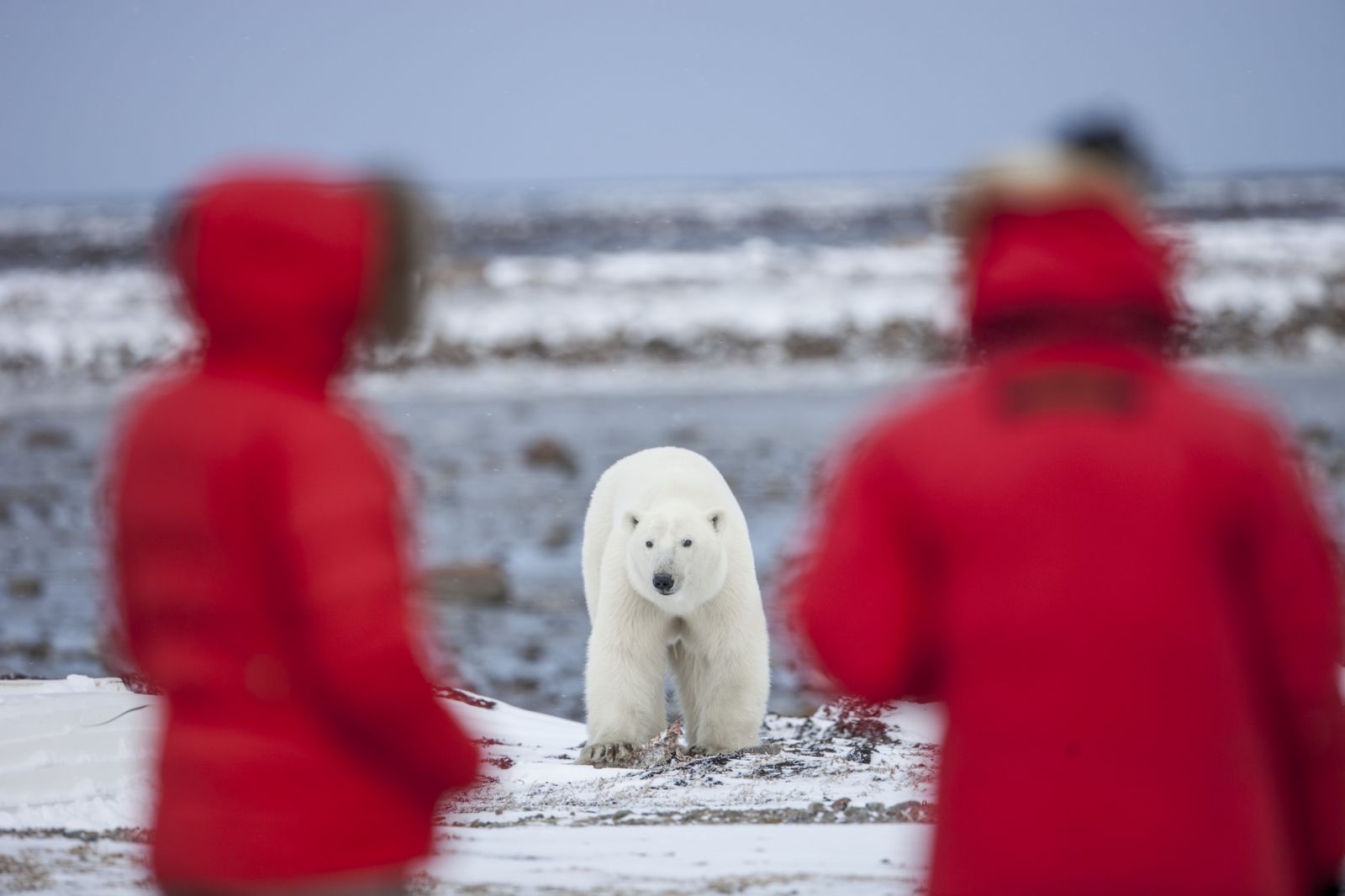 Canada's vast wilderness is teeming with wildlife. When a grizzly bear emerges from the forest, or you spy the underbelly of a humpback whale floating towards you, time seems to stop. Remote Passage Marine Excursions in British Columbia serves up bears, whales and hot springs to boot. While exploring BC, go in search of the elusive Spirit Bear with the Kitasoo / Xai'xais First Nations at the remote Spirit Bear Lodge. Frontier's North Polar Bears by Tundra Buggy allows you to get up close and personal with magnificent polar bears as they wait for the ice to form in Churchill, Manitoba. Have your camera ready!

Journeys of Discovery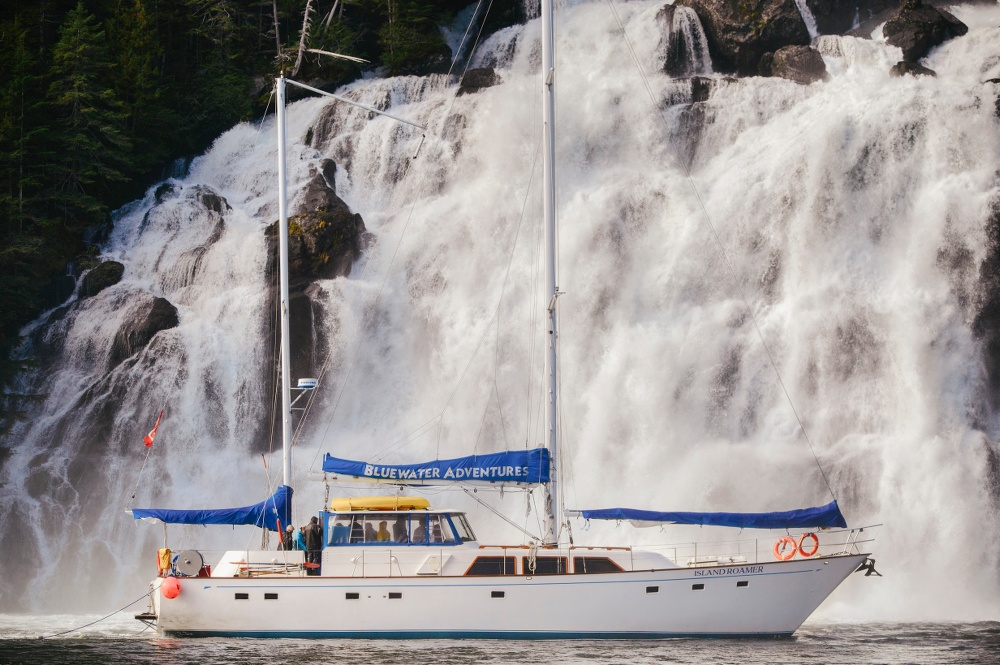 Discover the romance of the rails or take to the skies for a bird's eye view – there's more than one way to explore Canada. Embark on the train ride of a lifetime aboard the Canadian with the VIA Rail Trans-Canada Experience from Vancouver to Toronto. Discover the diverse landscapes and wildlife of the Haida Gwaii islands in British Columbia, the ancestral home of the aboriginals, aboard the classic 92-foot schooner Maple Leaf. Behold palaces and palisades as you cruise the sparkling waters of the St. Lawrence River, dotted with over 1,800 islands, in Ontario.







Flights: Webjet Servicing Fee: Domestic $21.95, NZ/Pacific $24.95, International $32.95. Booking Price Guarantee: Domestic $12.95, NZ/Pacific $14.95, International $21.95
All airlines charge varying payment and service fees, which are displayed in the booking process.
Webjet's Destination Guides