Webjet's Destination Guides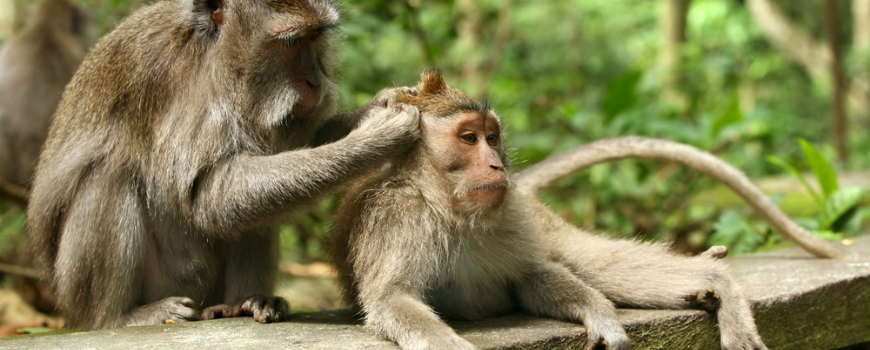 Bali is one of the most popular tourist destinations of the 17,000 islands that make up Indonesia.
Denpasar International airport is conveniently located just a short cab ride to most destinations around Bali. Garuda Airlines has daily flights departing Perth, Sydney, Melbourne, Brisbane and Adelaide, all flying to Denpasar International Airport in Bali. Low cost carriers such as Pacific Blue and Jetstar International fly direct from most Australian capital cities.
Best Time to Visit
Bali is a popular family destination year round, especially between July and August, Christmas and New Year's and during school holidays when most visitors travel to Bali. Outside these peak times, Bali is surprisingly quiet. For great accommodation discounts and cheap flights it's advisable to travel to Bali outside of peak season.
Temperature in Bali is 30-35°C year round. It is always warm, humid and tropical. The dry season is usually between April and October. During November and March travellers to Bali will experience the most rain.
Kuta - Bali's most visited destination
Kuta is located just a short drive from the international airport and is a known popular tourist centre of nightlife and bargain shopping in Bali. Restaurants line the streets of Kuta, as well as the beachfront where visitors awe at the spectacular sunsets, on show year round. Kuta offers many options in hotel accommodation and food, ranging from super cheap to ultra luxurious. There is something for everyone in Kuta.
Check out the accommodation in Kuta, including Kuta Puri Bungalows, Kuta Beach Club and Harris Resort Kuta Beach.
Seminyak
Located just north of Kuta, Seminyak is one of Bali's more relaxed, upscale areas. Seminyak is filled with beachside resorts, villas, fine dining restaurants and funky bars. Much of Bali's nightlife has moved into this area, making Seminyak the place to be seen. You can also find some great stores, stocking designer home-wares, clothes, furniture and other good quality Balinese items.
See hotels and accommodation in Seminyak, Bali, including the Mutiara Bali Resort.
Ubud - Culture, comfort, nature and inspiration
Ubud is a must see destination, especially for first time visitors to Bali. The monkey forest in Ubud is a fun attraction for families. Get up and close with the monkeys as they go about their daily life. Ubud's unique natural surroundings, including the mountains, volcanos, scenic rice fields and small villages are just a few of the things that attract people to Bali. Visitors can also enjoy the local art and craft communities, ancient temples, palaces and rivers.
See Ubud accommodation.
Sanur - Sensational sunrises and white sandy beaches
Sanur beach is easily accessed just 5 to 10 minute drive from Denpasar City. Located on the south eastern side of Bali, Sanur is the perfect place to watch the sun rise, while you enjoy a relaxed morning on the peaceful sandy white beach. Though it is one of the first resorts to be developed in Bali, Sanur maintains its traditions and heritage. Ancient temples remain a strong part of Balinese culture and history. There is a fine example of a traditional Balinese temple located within a short walking distance from Sanur beach.
View hotels in Sanur.

Nusa Dua - Luxurious hotels and crystal clear waters
Nusa Dua of Bali is where you will find some of the most luxurious hotels and accommodation options in the world. The crystal clear water and stretches of white sandy beach makes Nusa Dua an ideal holiday destination for travellers looking to be pampered and take time out to relax.
Denpasar international airport in Bali is located just 25 minutes drive from Nusa Dua which is located 40km south of Bali's capital city Denpasar.
See Nusa Dua hotels.