Webjet's Destination Guides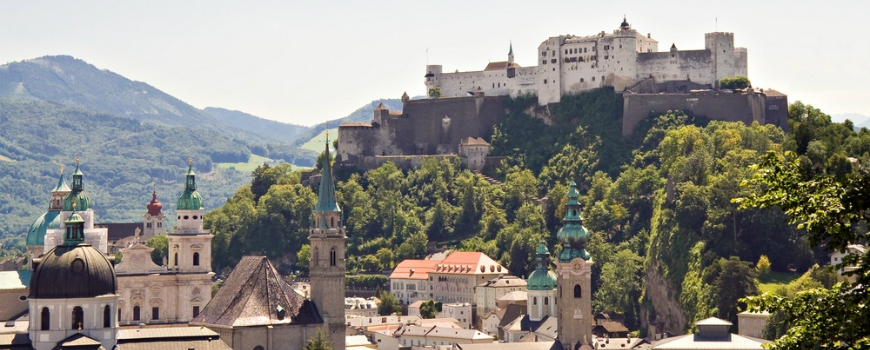 With its rich cultural heritage, scenic beauty, playgrounds for all seasons and its hospitable people, Austria is a country of countless charms.
Austrian Airlines, the national carrier make it easier than ever to experience Austria's charms close-up with nine direct flights a week from Australia to Austria and great connections throughout the country.
Vienna - Historical, cultural ... and beautiful!
Austria's cities and Vienna especially, fascinate with their imperial grandeur, splendid architecture and renowned musical heritage. Historic settings for modern events, leisurely shopping tours and wonderful culinary experiences. Let yourself be charmed by some of these amazing cultural sights:
Europe's Winter Sports Playground
Steep slopes, powder chutes, sweeping runs, all-year round skiing fun on glaciers and an inimitable aprѐs-ski atmosphere.... Austria is a winter sports paradise offering something for everyone! Winter fun to the full is guaranteed whether skier or snowboarder, novice or expert.
Explore some of Austria's top ski resorts such as; St Anton, Saalbach or Alpbach.

Eating & Drinking
In recent years Austria has emerged as a paradise for anyone who enjoys pampering the palate. Farmers, wine makers and restaurateurs have discovered a new sense of identity and sophistication. The outcome is a modern-day Austrian cuisine composed of the very best produce to be found in Austria's woodlands and mountain pastures, its orchards and vineyards.
Enjoy your virtual journey to Austria, the most charming travel destination!
Download your FREE Destination Austria Travel Manual here or contact the Austrian National Tourist Office on (02) 9299 3621 or Email [email protected]