Hiring a Car in Ghajnsielem, Malta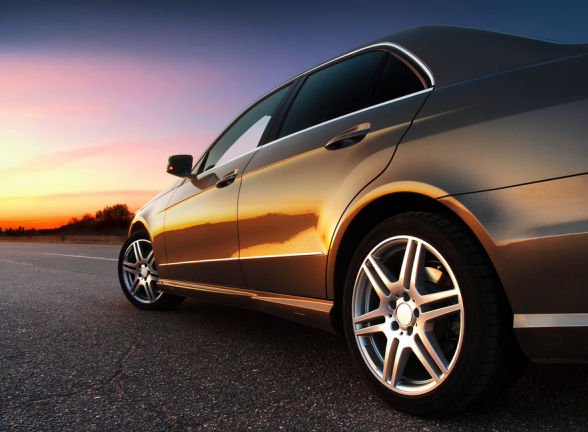 Landmarks and Monuments You Can't Miss
Billinghurst Cave
Billinghurst Cave is located on the northern end of Malta's Gozo Island and can be reached from Ghajnsielem in about 25 minutes. Once you arrive, parking is available by the beach. Billinghurst Cave is nestled into the rocky coastline of northern Malta and is known as one of the country's top diving spots. When you visit Billinghurst Cave with your cheap car hire in Ghajnsielem, Malta, you can dive here to experience sea anemones, bright sea sponges, and unique fish.
Mgarr ix-Xini
About 10 minutes' drive away from the town of Ghajnsielem, you can visit Mgarr ix-Xini. This scenic bay is tucked away, which made it a great hiding spot during the Middle Ages when foreign forces invaded Malta. When you visit Mgarr ix-Xini with your car rental in Ghajnsielem, Malta, you can enjoy a secluded pebbly beach and the Mgarr ix-Xini watchtower. This bay is also a great place to go snorkelling when you rent a car in Ghajnsielem, Malta.
The Citadella
When travelling with your car hire Ghajnsielem, Malta, you can reach the Citadella in about 20 minutes. The Citadella is in the town of Victoria and is seen as the historical centre of Gozo Island. The hilltop Citadella was constructed around 218 BC when the Romans built a town there. During the Middle Ages, the Citadella was partially rebuilt, giving it a unique blend of Ancient Roman and Medieval architecture. When travelling by cheap car hire in Ghajnsielem, Malta, there is a car park right beside the entrance to the Citadella.
Rotunda of Xewkija
Also known as the Rotunda of St. John the Baptist, this landmark can be reached in about five minutes with a car rental in Ghajnsielem, Malta. The impressive church was built in 1755 and features the world's third largest unsupported dome. While visiting the Rotunda of Xewkija, travellers with car hire Ghajnsielem, Malta can enjoy panoramic views from the church's dome and learn more about the Rotunda's history in the ground floor Sculpture Museum.

Cafes and Restaurants in Malta
Ta'Tona
Ta'Tona is based right beside Mgarr Harbour, making it a great place to grab a meal when you have a car rental in Ghajnsielem, Malta. This restaurant showcases Mediterranean food, particularly locally-caught seafood. In addition to fresh fish, dishes to try at Ta'Tona include homemade pasta and the complimentary bruschetta, which is served to all diners.
Country Terrace
For a meal with a view when you book car hire Ghajnsielem, Malta, visit the Country Terrace. The restaurant is located within a traditional Maltese cottage overlooking the Gozo waterfront. Diners can enjoy views of popular sites, such as Fort Chambray and Gozo's neighbouring islands. Fresh seafood, pasta, and meats are the stars of the menu at Country Terrace.
Black Cat Cafe
The Black Cat Cafe is a cosy spot in the heart of Victoria. When you have a car rental in Ghajnsielem, Malta, it's the place to go for coffee and tea drinks, cakes, and sandwiches. The tiny cafe is popular among both locals and visitors, so you may want to book a table in advance when visiting the Black Cat Cafe for brunch or lunch.

Tips for First-Time Travellers to Ghajnsielem
Check the rental car qualifications for Malta
In order to book a car hire Ghajnsielem, Malta, you must be at least 21 years old and have had a full driving licence for at least a year. Additionally, international driving permits are recommended for non-European drivers to rent a car in Ghajnsielem, Malta; however, they aren't required.
Study the road rules of Malta
When travelling with your cheap car hire in Ghajnsielem, Malta, drive on the left, turn on your car's headlights while driving through a tunnel, and do not use your mobile phone while driving. Parking can be tricky for visitors with a car hire Ghajnsielem, Malta. Most parking around the island is paid; however, rather than using parking meters, you need to obtain a pre-paid parking disk from a nearby petrol station to display in the car. Always be sure to pay for parking as parking tickets are common for tourists with a car rental in Ghajnsielem, Malta.
Stay in a farmhouse for a local experience
Throughout Malta, you'll find a range of accommodation, including boutique hotels and quaint B&Bs. When the locals travel around their country, their preferred type of accommodation is to stay in a farmhouse. Farmhouses offer an experience similar to a private villa and often have incredible views of the countryside or the sea. When you rent a car in Ghajnsielem, Malta, several authentic farmhouse accommodations are available to book through Webjet.