Renting a Car in Amman, Jordan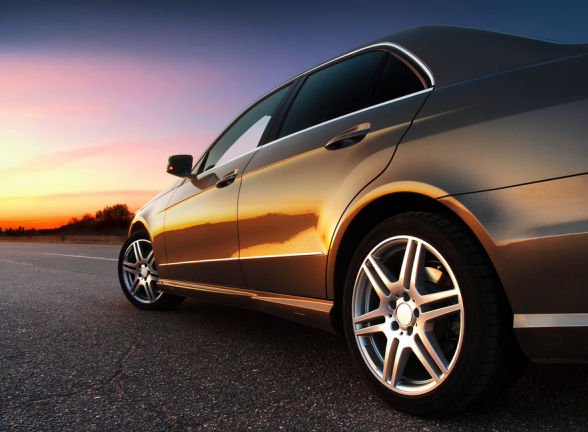 Tips for First-Time Travellers to Amman, Jordan
Obtain an International Driving Permit
In order to book a car hire in Amman, Jordan, visitors must hold an international driving permit. Apply for this permit online before you depart Australia as it takes about five business days to process.
Learn local road rules when you rent a car in Amman, Jordan
It's important to understand the differences between driving in Australia versus Jordan when you book cheap car hire in Amman, Jordan. While driving in Jordan, stay on the right side of the road, and avoid driving after dark. You should always stay alert of stray livestock on the road, but this is especially important to pay attention to after dark. While driving with your car rental in Amman, Jordan, you'll come across regular security checkpoints. When going through these checkpoints, you'll be required to show your passport and international driving permit, so be sure to keep them within easy reach. While driving, petrol stations are common throughout Greater Amman and along major roads. If you'll be venturing into rural areas, top up your petrol tank often as stations aren't quite as regular.
Avoid travelling near the borders of Syria and Iraq
While Jordan is one of the safest countries to visit in the Middle East, it shares borders with Syria and Iraq. These countries have high levels of political unrest and travel to these countries may not be advised by the government. When you book car hire Amman, Jordan, you'll find plenty to do without having to venture too close to the country's borders.
Keep an eye on the news when travelling with a car rental in Amman, Jordan
Political protests are fairly common around Jordan. You're most likely to come across one on political anniversaries or related to current events. While most protests are peaceful, they can turn violent. If there are major political announcements made while you're travelling with a car rental in Amman, Jordan, avoid major city squares in case of protests.

Top Experiences for Visitors in Jordan
Petra
Petra is a must-see landmark when you rent a car in Amman, Jordan. Petra can be reached in 3 hours from Amman along Route 15, and free parking is available across from Petra Moon Hotel. Petra's an ancient city that archaeologists believe was first inhabited in 9000 BC. The city prospered for about 1000 years until it fell due to the rise of the Roman Empire. Many buildings of Petra were carved into the sides of cliffs and large rock faces, offering a unique and breathtaking sight. There's so much to see and do in Petra, such as the Street of Facades, the Royal Tombs, High Place of Sacrifice and the Monastery.
Float in the Dead Sea
The legendary Dead Sea is located a short distance from Amman and shares a border with Israel. You can reach the Dead Sea in less than an hour when you have a car hire Amman, Jordan. The Dead Sea is famous for its high salt content, giving those paddling in its water the chance to experience an incredible buoyant float - it's near impossible to sink or submerge your body beneath the water's surface. Floating in the Dead Sea is a must-do experience when you have a car rental in Amman, Jordan.
Amman Citadel
Before venturing outside the city with your cheap car hire in Amman, Jordan, take a bit of time to explore the capital. One of the city's must-see landmarks is the Amman Citadel. Located on a hill, these ancient ruins tower over the city. The Citadel dates back to the Bronze Age, around 1800 BC. The ancient site is comprised of several places of note, including the Temple of Hercules, Jordan Archaeological Museum, and Umayyad Palace. When visiting the Citadel by car, there's free parking next to the Citadel's ticketing office.
Wadi Rum
When you book car hire Amman, Jordan, take time to explore the country's stunning natural landscapes. An area to have on your radar is a valley cut into the sides of granite rock and sandstone, Wadi Rum. Wadi Rum can also be called the Valley of the Moon thanks to its unique, other-worldy appearance. Visitors who rent a car in Amman, Jordan can head about 4 hours south to experience Wadi Rum by hiking, camel rides, and hot air balloon journeys. Wadi Rum is about 100 kilometres (60 miles) south of Petra, so you could easily combine them into a two- or three-day getaway from the city.
Dana Biosphere Reserve
Dana Biosphere Reserve covers 308 square kilometres, making it the largest nature reserve in Jordan. Visitors with car rental in Amman, Jordan can experience beautiful landscapes, native wildlife and local villages while visiting Dana Biosphere Reserve. Landmarks within the reserve include Wadi Ghwayr gorge and Dana Village, which has been inhabited since about 4000 BC. There are countless hiking trails throughout the reserve as well as canyoning and mountain biking opportunities.

Packing Tips For Jordan
When packing for your trip to Jordan, keep in mind that it's best to err on the side of conservative clothing. Wear loose-fitting clothing and long pants that cover your legs. Sleeveless tops are okay, but carry a lightweight scarf that you can use to cover your shoulders, especially if you're travelling into more rural locations or are visiting mosques. When you book a cheap car hire in Amman, Jordan, you'll likely experience hot weather during the day, particularly in the desert. In addition to breathable clothing, pack plenty of sunscreen and a hat to protect yourself from the strong sun. You'll come across great hiking opportunities when you road trip with your car hire Amman, Jordan, so bring some sturdy shoes as well.
When driving in Jordan, consider purchasing a SIM card for your phone in case you experience car trouble in rural areas. A mobile phone shop is conveniently located at Queen Alia Airport in Amman, so you can purchase a SIM before heading out in your rental car.