Car Hire Italy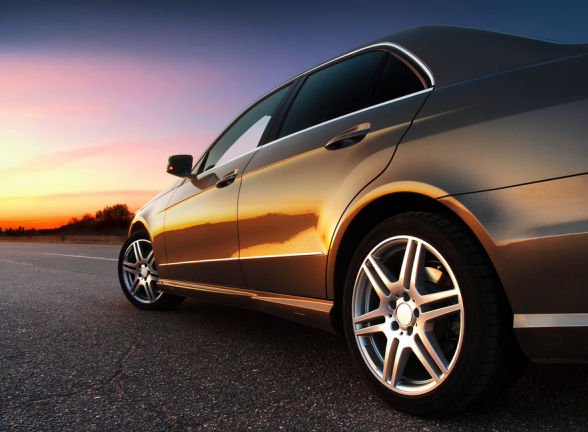 Hiring a car in Italy
Are you heading to Italy for your next big holiday? While Italy has plenty of gorgeous cities, some of the country's most scenic spots are off the beaten path. Renting a car will help you see all the places you want to explore during your time in Italy. While public transport is good in Rome, Florence, and Milan, many areas of Italy are only accessible by car. Hiring a car is the best way to experience Italy and see the country like a local.
Things to know before hiring a car in Italy
If you plan to rent a car in Italy, it's important to know the country's rules of the road. Firstly, you will need to have insurance while driving in Italy. This may be covered by your travel insurance. Otherwise, you can purchase car hire insurance from the rental company. While some rental companies in Italy will rent to 18 year olds who have had a full license for at least a year, the standard age to rent a car in Italy is 21. Drivers who are younger than 25 will also need to pay an additional young driver fee.
In order to drive in Italy, you must obtain an international driving permit before you depart from Australia. You can apply for this permit online, allowing for 2 weeks processing time. While you are driving, be sure to carry the international driving permit with you, as well as your official Australian driving license.
Like much of Europe, Italians drive on the right side of the road. Until you feel comfortable driving on the opposite side of the road, be sure to pay close attention, especially at roundabouts and large intersections.
Throughout Italy, the major highways are called autostrada. The autostrada has regular tolls that vary in price based on where you are travelling to and from. Be sure to keep some coins in the car for these tolls. The national speed limit is 130 km/h on the autostrada, 100 km/h on main roads, and 50-70 km/h in urban areas.
What to do when hiring a car in Italy
Italy is packed full of road trips and scenic drives. When you rent a car in Italy, you are sure to have an unforgettable experience.
The Amalfi Coast is a favourite among visitors to Italy, but it also doesn't offer reliable public transport around the region. To explore the towns and beaches of the Amalfi Coast, hire a car so you won't miss a single spot. Some top places to visit in the Amalfi Coast include Sorrento, Positano, Amalfi, and the Valle delle Ferriere national park.
At the very south of Italy is the large island of Sicily. Sicily is one of the most under-the-radar spots in Italy, so it's the perfect place to experience authentic culture. Throughout Sicily, you can visit various ruins and temples, beaches, the volcano Mount Etna, and lots of beautiful Mediterranean towns.
One of the most famous regions in all of Italy is Tuscany. While day tours are offered from Florence and Siena, by far the best way to experience Tuscany is to rent a car and explore it for yourself. Throughout Tuscany, there are lots of beautiful medieval towns, panoramic views, and some of the best vineyards in the whole world.