Hertz Car Hire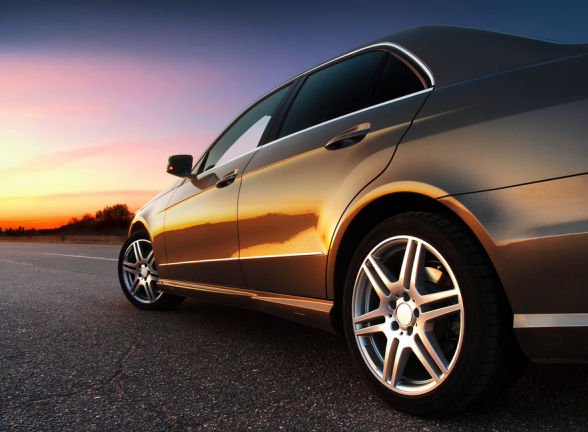 Hiring a car with Hertz
Wherever you're headed in the world, having a rental car on your holiday will give you an extra level of freedom. You can go where you want, when you want. Hertz is one of the largest rental companies internationally and is available in many different cities and countries. Webjet compares prices for Hertz car rentals in cities around the world to help you find the best deals for your holiday.
In order to rent a Hertz car hire, customers must have had a full driving license for at least a year. Renters must also have a credit card in their name and a clean driving record for the previous year before their rental begins. Internationally, the age to rent a car with Hertz is 25. Exact policies may vary a bit from country to country, so if you are younger than 25, check the policy for the country you'll be renting in to see if you qualify.
In order to drive a Hertz car rental, drivers must hold a driving license in the local language or an international driving permit. An international driving permit can be purchased online, and processing time takes about two weeks. When driving, be sure to have both your international driving permit and your official driving license with you at all times.
Hertz offers a variety of rental options to fit your travel plans. Both short-term and long-term rentals are available. A long-term rental is longer than 28 days and offers a cheaper rate. A variety of cars are available from each Hertz location, including both automatic and manual transmissions. There are compact cars, medium-sized cars, SUVs, 4x4 cars, luxury cars, and vans from a variety of brands. Some of the most popular brands to rent include Toyota, Hyundai, Holden, Audi, and Suzuki. Hertz also offers a variety of high-end cars, such as Porsche, Ferrari, and Bentley, that can contribute to an unforgettable holiday experience.
Why you should hire a car on your next holiday
Whether you're travelling to a quiet area of the country or a large city, you can always benefit from hiring a rental car. Across the world, some of the most beautiful parts of a country lie outside of the big cities. That's where you'll experience beaches, mountains, national parks, and small towns that are full of character. Outside of the cities is where you'll get to experience the true heart of a country and learn even more about the culture as you'll be seeing the country the same way the locals do. Having a rental car will ensure you can visit every place on your list, without having to work around the schedule of public transport or a tour. Whether you're planning a road trip through the country or just want to get out of the city for a day, reserving a Hertz car rental is the way to do it.