Rent a Car in France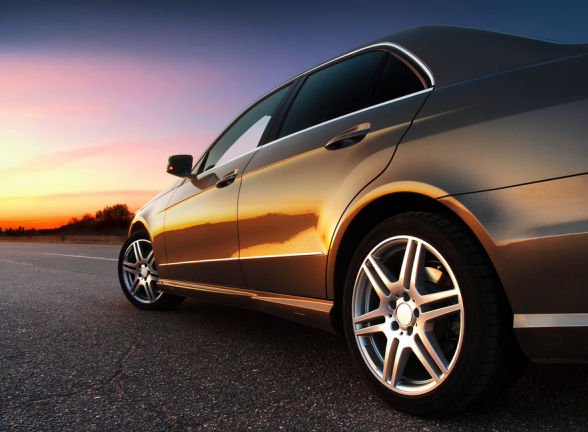 Hiring a car in France
If you are planning a trip to France, renting a car will give you extra freedom to explore the country. Paris and the large cities have good public transport systems, but to experience the true heart of France, you need to see the countryside as well. When you rent a car in France, you can see all of the different aspects of the country that are hard to reach by public transport, including the Alps, national parks, the coast, and small villages that are full of character.
Things to know before hiring a car in France
In order to rent a car in France, you must be at least 21, and you must have had a full driving license for at least a year. Although you can rent a car at 21, renters under the age of 25 will also have to pay a young driver fee.
Like much of Europe, the French drive on the right side of the road. And while automatic cars are common in Australia, manual cars are the standard in France. If you would like to rent an automatic, be sure to specify in your booking. If you aren't experienced driving a manual, it's best to be safe and rent an automatic due to the mountainous regions and winding roads that are common throughout the French countryside.
In order to reserve a car rental in France, you must have an international driving license as well as a French translation of your Australian license. You can apply for both of these online, and processing time takes about 2 weeks.
It's important to have car insurance while driving in France. This may be covered by your travel insurance, but if not, you can purchase hire car insurance from the rental company.
All drivers in France must have both a warning triangle and a fluorescent safety vest in case of a breakdown or a car accident. In case you have any car troubles, place the warning triangle at least 30 metres behind the car, and wear the safety vest. These should be included in all rental cars, but double check before you start driving.
What to do when hiring a car in France
France is such a diverse country, and each region offers a different experience. By booking a car rental in France, you can see several areas of the country and get a true French experience.
People from around the world flock to the south of France to visit the incredible French Riviera. While trains and buses are available between some of the larger towns, some of the most scenic spots are only easily accessible by car. Make the drive from Marseille to Menton, stopping in as many of the coastal towns and villages along the way as possible.
Slightly north of the French Riviera is another of France's most-loved regions. Provence is known for its expansive lavender fields and small medieval villages. While in Provence, be sure to see the lavender as well as the Verdon Gorge and the beautiful town of Avignon.
For some scenic mountain views, head east into the Alps. Few places in the Alps are accessible by public transport, so renting a car is key to exploring the area. The region is made up of great skiing in winter and great hiking throughout the rest of the year. It's also home to so many quaint villages and the scenic town of Annecy.