Budget Car Rental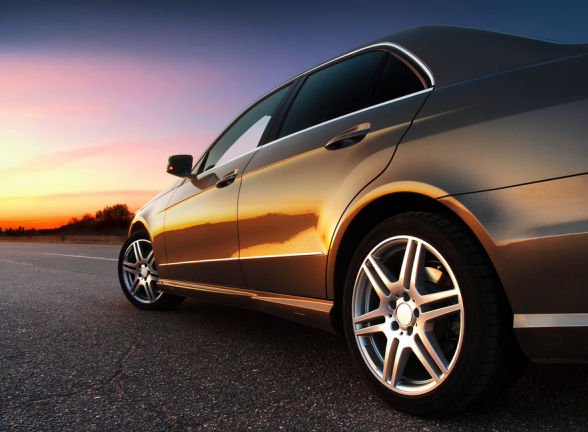 Hiring a car with Budget
If you are hoping to book an affordable rental car on your next holiday, Budget is a great option for you. Like its name suggests, Budget offers some great deals on car rentals. It's a huge international company with thousands of offices all around the world. Through Webjet, you can compare rates for Budget car rentals to find the option that is best for you. Whether you're planning a long road trip or just looking to rent a car for a day, Budget is the perfect option.
In order to rent a car with Budget, customers must meet some important requirements. Anyone renting a Budget car hire needs to have a full driving license and a credit or debit card in their name. When picking up the car, debit cards will also incur a $400 holding fee that will be released once the car is returned. If you are travelling abroad, you can rent a car on an Australian driving license if you are in an English-speaking country. In countries that speak a different language, you will need to apply for an international driving permit online. When picking up your rental car, you should present your license, international driving permit, and passport to the Budget office.
The standard age to rent a car with Budget is 25 years old. However, some locations will rent to customers as young as 21 years old if they hold a full driving license. Renters who are younger than 25 will have a daily young driver surcharge added to their rental rates, and the types of cars they can rent may be limited.
If you prefer a certain type of car, Budget will likely be able to accommodate your request. Budget has a variety of cars in its fleet, including economy and compact cars, small and large SUVs, 4x4 cars, eco-friendly cars, and vans. Some of the most popular car makes that are available to rent are Holden, Kia, Toyota, Hyundai, and Mitsubishi. At each Budget location, there are both manual and automatic cars available to rent. Be sure to make a note in your booking if you prefer a certain transmission so they can accommodate your request.
Why you should hire a car on your next holiday
No matter where you're headed on holiday, there are plenty of benefits that come along with renting a car. Big cities around the world are great, but where you'll find the true heart of the country is outside of the city limits. Whether you book a rental car for your whole trip or only have a day to get out of the city centre, having a car will give you so much extra freedom. You can visit national parks, mountains, beaches, and smaller cities that are not accessible by public transport. Renting a car will also allow you to see the sights on your own schedule. When you are the one driving, you get to choose where you go and when, without having to depend on the schedules of public transport or tour operators. See the country the way the locals do, and hire a Budget rental car with Webjet for your next adventure.