Search and Book Avis Car Hire
Book a Cheap Avis Car Hire Deal with Webjet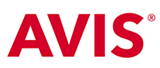 Avis for great rates and service
Avis Australia is the leading car rental company in Australia, operating at more than 200 conveniently located rental facilities, including all major airports. With a long history of innovation in the car rental industry, our 'We Try Harder' approach makes Avis Australia one of the world's best-known car rental brands.
Whether you're planning a 3-day getaway in Sydney, or a 2-week work placement in Perth, you can ensure there's always a great Avis special tailored to your needs.
Avis, Australia's Leading Car Rental Company, has continued to provide that famous 'We try harder' service in Australia for more than 50 years. At Avis, we know you want to enjoy your travel time so we've made planning your trip & avoiding lines at the rental counter to get you on your way quickly our priority.
Quality cars for leisure and business
The Avis market leading service now combines the latest in technology with very competitive rates, so you can be confident when you choose Avis for your next rental, whether it is for business or leisure, that you've made the right choice.
At all major airports and convenient downtown locations
Set off on your next big adventure from the airport terminal in your Avis rental car. With over 240 locations around the country including all major airports and 4,400 locations worldwide you can find an Avis rental counter at most airports around the globe.
Rent your next car from Avis and experience for yourself Avis' excellent customer service, affordable rates, superior quality, cleanliness and convenience.
Book your Avis car today with Webjet - it's as easy as 1, 2, 3!
Cheap Car Hire on Webjet
Webjet Top Car Hire Providers