Hiring a car in Williams Landing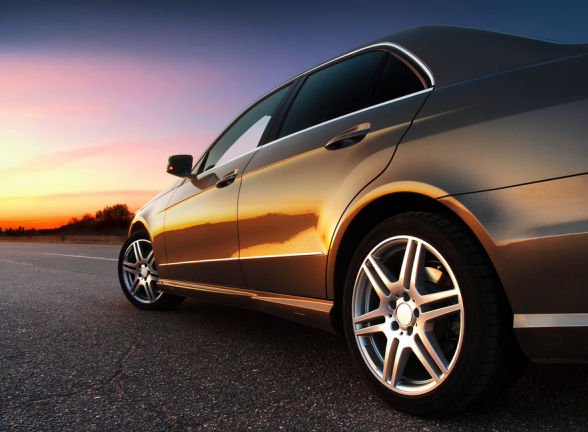 Head out on the road for your next getaway by hiring a rental car in Williams Landing. When you have a car, the options on where to go are endless. Once you get outside of Melbourne and its suburbs, public transport can be hard to come by. Since many of Victoria's most scenic spots are located beyond the reach of the PTV, a rental car is the way to go. Plus, having a car allows you to go exactly where you want to go on your schedule rather than the schedule of the train or bus. Rent a car in Williams Landing, and start planning your next road trip from Melbourne.
Things to know before hiring a car in Williams Landing
When you rent a car in Williams Landing, you'll need to meet the minimum requirements of Australia. To rent a car, you must be at least 21 years old and have a full driving license. If you are younger than 24, you will also incur a small fee as a young driver. If your driving license is in a language other than English, you will also need an international driving permit. You can obtain an international driving permit online and use it while renting a car in Australia. It is also important to have car insurance when you rent a car in Williams Landing. You may already be covered, since many Australian credit card companies offer complimentary rental car insurance to customers. If not, you can purchase an insurance plan along with your car rental.
Before you reserve your rental car, be sure to check the roads you will be taking on your road trip. Once you get into the rural parts of Australia and within national parks, you could come across unsealed roads. To drive on these roads, you will need to rent a 4x4 car.
When you book a car rental in Williams Landing, the general road rules of Australia apply. Pay special attention if you drive in rural areas, particularly at night. Animals, such as wallabies, kangaroos, and wombats can be common outside of cities and suburbs. If you hit an animal while driving, not only will it harm the animal, but it will likely damage the rental car. Pay attention to the sides of the roads while driving during the day, and avoid driving in rural areas at night if possible.
What to do when hiring a car in Williams Landing
Wilsons Promontory
You can reach Wilsons Promontory National Park in about 3 hours and 15 minutes from Williams Landing. This is one of the most popular road trip destinations from Melbourne and is a great option for a weekend getaway. The park is the southernmost point in mainland Australia and is made up of several landscapes: beaches, mountains, and rainforest. Throughout the national park, there are some great hiking trails. Some are quick and easy, while others are challenging and can take several days. Camping is another favourite activity among visitors to Wilsons Promontory. While visiting the park, some of the top places to have on your radar include Mount Oberon, Squeaky Beach, Tongue Point, the Tidal Overlook Circuit, and the Lilly Pilly Gully Nature Walk.
Great Ocean Road
Located west of Melbourne, the Great Ocean Road is one of the most popular destinations outside of Melbourne. The road twists and turns its way along the Victorian coastline for 243 kilometres (150 miles). There are lots of places to stop along the Great Ocean Road, making it a great destination for a two or three day long road trip. Some must-see spots along the Great Ocean Road include Bells Beach in Torquay, Anglesea, Lorne, Apollo Bay, Cape Otway, the Twelve Apostles, and Loch Ard Gorge. You might also spot a koala or two in the eucalyptus trees that line part of the drive. All along the way, you'll be spoiled with some of the most incredible driving views you could imagine.
The Grampians
The Grampians are a mountain range and national park located about 265 kilometres (165 miles) west of Williams Landing. Throughout the Grampians, there are an abundance of hikes, expansive views, waterfalls, and wildlife. There are some amazing places to visit within Grampians National Park, including the Pinnacle hike and lookout, MacKenzie Falls, the Balconies, the Boroka Lookout, and Ngamadjidj Aboriginal Art Shelter. After a day of exploring nature, the Grampians are also home to several wineries and some incredible restaurants. Visiting the Grampians is a great way to spend a long weekend. If you have extra time, you could even combine it with a trip along the Great Ocean Road.