Hiring a car in Tarneit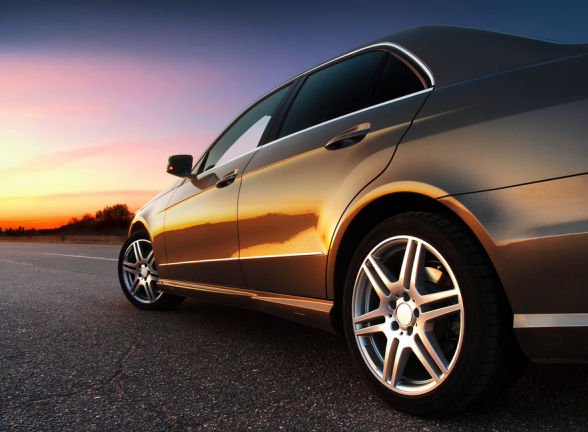 Rent a car in Tarneit with Webjet, and start planning your next road trip. Having a car will provide you with endless opportunities on where to visit. Once you leave the Melbourne suburbs, it's hard to reach many attractions with public transport. Having a car will give you the freedom to visit all of the attractions you would like to see. While you could possibly join onto a tour, that also means you need to follow the schedule of the tour operator. Having a rental car allows you to go to the places you want to go on your own time. Start planning your next road trip from the city with a cheap car rental in Tarneit.
Things to know before hiring a car in Tarneit
When you rent a car in Tarneit, there are some requirements that must be met. Anyone who rents a car in Australia must be at least 21 years old and have a full license. Drivers who are younger than 24 will also have a young driver fee added to the price of their rental car. It is also essential to have a driving license in English. If your license is in a different language, you can obtain an international driving permit online, which you can use while driving in Australia. Another must when you rent a car in Tarneit is to have rental car insurance. You can purchase this for a small fee when you reserve your car. However, you may already be covered. Several Australian credit card companies offer free rental car insurance to their customers.
Before reserving your rental car, check what places you want to visit and what the road conditions are there. When you get into rural parts of Australia and some national parks, it is common to come across unsealed roads. These roads can't be driven on in a standard rental car and can only be accessed by 4x4 cars. If some of the places you are hoping to visit are accessible only on unsealed roads, it could be worth paying a bit more to rent a 4x4.
When you rent a car in Tarneit, the general road rules of Australia apply. These include driving on the left side of the road and knowing when to give way. If you are not used to driving in rural areas, you also need to pay special attention to animals that you may come across. Kangaroos, wallabies, and wombats are common in rural areas. They can be seen at any time, but are especially common at sunrise, sunet, and during the night. If an animal hops into your path, it could damage the rental car in addition to hurting the animal. Always be aware of your surroundings and avoid driving at night in rural areas if possible.
What to do when hiring a car in Tarneit
The Mornington Peninsula
South of Melbourne is the beautiful Mornington Peninsula. With quaint towns, sprawling beaches, and lots of wineries, the peninsula offers a much different experience to central Melbourne. From Tarneit, you can reach the Mornington Peninsula in about an hour and a half by car. It is a great place to go for a weekend away from the city. While visiting the Mornington Peninsula, there are lots of hikes you can take, and there are lots of opportunities to see native Australian animals. Kangaroos are abundant at Highfield in the Mornington Peninsula National Park, and koalas can be spotted at the Briars. Some other popular spots to have on your radar when you visit the Mornington Peninsula are Mills Beach, Sorrento Back Beach, the Bay of Islands, London Bridge, and the famous Peninsula Hot Springs.
Great Ocean Road
In a little more than an hour, you can drive from Tarneit to the start of the Great Ocean Road. This drive hugs the coast of the Pacific Ocean for 243 kilometres (150 miles) starting just outside of Geelong. It is one of the best-known drives in Australia. Along the drive, you'll be rewarded with stunning views of the ocean and Victorian coastline. It is also possible to spot koalas resting in the eucalyptus trees along the road. There are lots of incredible places to see along the Great Ocean Road. Some of the most popular stops include Bells Beach in Torquay, Anglesea, Lorne, Apollo Bay, Cape Otway, the Twelve Apostles, and Loch Ard Gorge. Slowly making your way along the Great Ocean Road is a great way to spend a weekend on the coast.
Wilsons Promontory
About 250 kilometres (155 miles) from Tarneit, you can visit the gorgeous Wilsons Promontory National Park. It is made up of rainforest, beaches, and mountains and is the southernmost point in mainland Australia. While visiting Wilsons Promontory, there are lots of hikes you can enjoy. Hikes range in length and difficulty, and some can take several days to complete. The national park is a massive 50,000 hectares, so in order to see all that it has to offer, plan to spend at least a couple of days exploring Wilsons Promontory. To truly appreciate the nature of the area, a popular activity when visiting Wilsons Promontory for several days is to camp. Some of the most popular spots to experience within Wilsons Promontory include Squeaky Beach, the Tidal Overlook Circuit, the Lilly Pilly Gully Nature Walk, Mount Oberon, and Tongue Point.