Hiring a car in Point Cook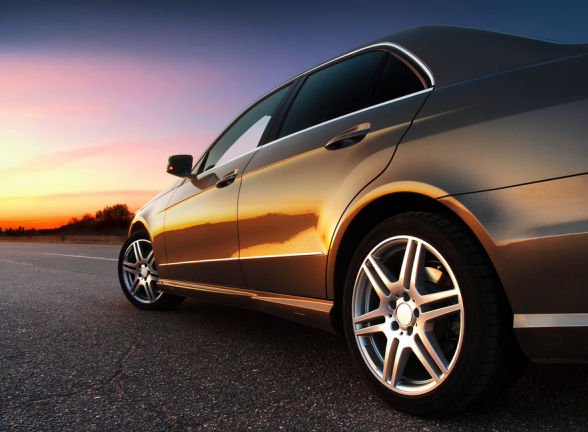 Heading out on a road trip from Point Cook? With a rental car, the options on where to go are endless. Once you leave the suburbs of Melbourne, it can be hard to reach certain spots by public transport. Some of the most scenic places in Victoria are located in rural areas that can't be reached by public transport. That's where a rental car can come in handy. With a car, there are so many more places that you can visit around Victoria. And unlike travelling with public transport or a tour operator, having a rental car will allow you to see exactly the places you would like on your own schedule. Rent a car in Point Cook, and start planning your next road trip.
Things to know before hiring a car in Point Cook
In order to reserve a rental car in Point Cook, there are several requirements that must be met. First, you must be at least 21 years old and have a full license. This is a nationwide rule when it comes to renting a car. If you are younger than 24, the rental company will charge a young driver fee for a small price. You will also need to have rental car insurance when you rent a car in Point Cook. You may already be covered as many Australian credit card companies offer rental car insurance to their customers at no cost. Otherwise, it can be purchased when you make the car rental reservation. If your driving license is in a language other than English, another requirement is to have an international driving permit. These are easy to get and can be obtained online. When you pick up your rental car and while driving in Australia, be sure to have both your international driving permit and your original license with you.
When you book a car rental in Point Cook, the general road rules of Australia apply. If you drive in rural areas, pay special attention. Animals, such as wallabies, kangaroos, and wombats can be common outside of cities and suburbs. Hitting one will not only harm the animal, but it will also cause damage to the rental car. Pay attention to the sides of the roads while driving during the day, and avoid driving in rural areas at night if possible.
Throughout Australia, unsealed roads can be common in national parks and rural areas. Once you decide where you want to visit on your road trip, check if any of the attractions you are hoping to visit are located down unsealed roads. If so, you will need to rent a 4x4 in order to access those spots.
What to do when hiring a car in Point Cook
The Mornington Peninsula
Within an hour and a half of departing Point Cook, you can be in Victoria's gorgeous Mornington Peninsula. While the Mornington Peninsula is located near Melbourne, it offers a completely different experience to the big city. The region is home to lots of quaint towns, beaches, wineries, and the famous Peninsula Hot Springs. Some popular spots to visit within the Mornington Peninsula include Mills Beach, Sorrento Back Beach, the Bay of Islands, London Bridge, Montello and Red Hill Estate wineries, and the Mornington Peninsula Brewery. There are also some native Aussie animals that you can see on the Mornington Peninsula. To see kangaroos, head to Highfield in Mornington National Park. For a chance of spotting koalas, head to the Briars.
The Grampians
The Grampians are a mountain range and national park located about 265 kilometres (165 miles) west of Point Cook. While visiting the Grampians, you can enjoy hikes, expansive views, waterfalls, and wildlife. Some of the top places to visit with Grampians National Park include the Pinnacle hike and lookout, MacKenzie Falls, the Balconies, the Boroka Lookout, and Ngamadjidj Aboriginal Art Shelter. As well as its stunning nature, the Grampians are also home to several wineries and some incredible restaurants. Taking a road trip to the Grampians is a great way to spend a long weekend. If you have extra time, you could even combine it with a drive along the Great Ocean Road.
Great Ocean Road
The Great Ocean Road is the most popular road trip in the Melbourne area and is one of the most iconic drives in Australia. Along the 243 kilometre (150 mile) road, you'll get stunning views of the Victorian coastline. Starting outside of Geelong, Great Ocean Road passes so many scenic spots where you can stop and take in the atmosphere. Some of the most popular stops along the drive are Bells Beach in Torquay, Anglesea, Lorne, Apollo Bay, Cape Otway, the Twelve Apostles, and Loch Ard Gorge. While driving, you may even spot some koalas in the eucalyptus trees that line portions of the road. You could do Great Ocean Road in a day, but planning a two or three day road trip will allow you to see everything along the drive without feeling rushed.