Gold Coast Airport (OOL)

Don't dream. Just book. Explore more of Australia and the world from the Gold Coast
Click here to discover over 40 destinations you can fly to from the Gold Coast.
Wherever you want to go, whatever you want to do, we can fly you to your dream destination.
Over 6 million passengers per year enjoy the simplicity and ease of travelling from Gold Coast Airport.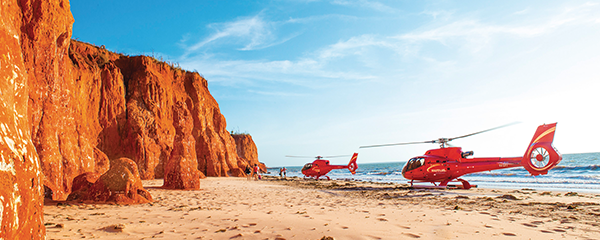 Australia & New Zealand

Did you know that you can fly direct to 11 Australian destinations from Gold Coast Airport including Darwin? With frequent flights departing daily, and your choice of airlines, it's never been easier to explore our backyard. Fly to Sydney - over 30 flights a day, Melbourne - over 19 flights a day, plus frequent direct services to Adelaide, Darwin, Perth, Newcastle, Avalon, Cairns, Canberra, Townsville and Hobart.
Or if you've ever wanted to visit the 'Land of the Long White Cloud', then now is the time to make that short 3-hour trip to New Zealand. Enjoy a range of experiences like skiing, swimming, hiking, bungee jumping or wine-tasting; it's easy to discover the delights of our closest neighbour. Fly direct from the Gold Coast to four destinations in New Zealand - Auckland, Queenstown, Christchurch and Wellington.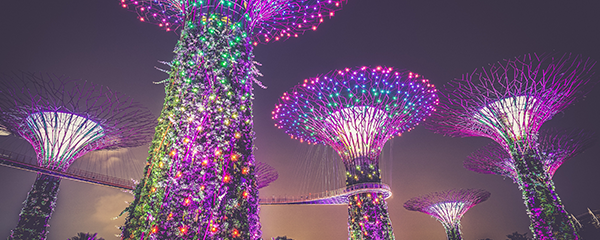 Asia

If it's a feast for all your senses you're after then look no further than Asia. Regardless of which Asian country you choose, you'll find somewhere to feed your needs, your thirst for adventure, and your tastebuds. Head to the breathtaking beaches, or journey up high into the hills, and open your soul to the true beauty of Asia. Fly direct to Kuala Lumpur, Singapore or Tokyo and connect to a world of destinations incredible Asian destinations.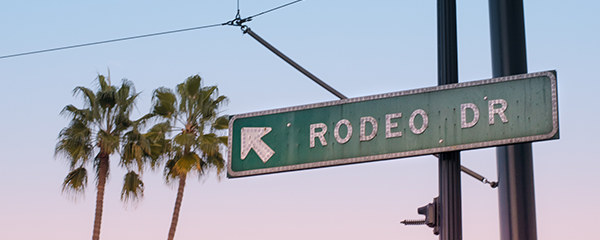 USA & South America

Whether you want to rub shoulders with celebrities in Los Angeles, cross the San Francisco Golden Gate Bridge in a convertible, or cheer on your favourite US baseball team, your USA adventure starts right from the Gold Coast. Fly to Los Angeles, San Francisco, Houston, Dallas and Buenos Aires with Qantas and Air New Zealand.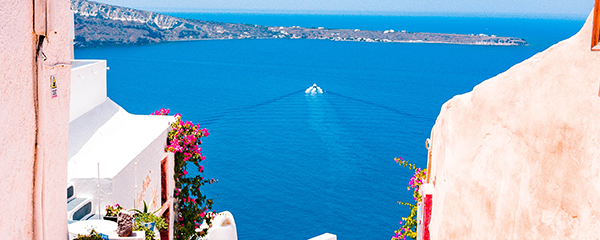 Europe

Dreaming of a European adventure? Whether it's discovering the Acropolis in Athens, partying until dawn on the Greek Islands, or uncovering the beauty of Berlin, your dream destination is closer than you think. Start planning your European travel bucket list and tick off all those sights, sounds and scents you've always wanted to experience. Fly from the Gold Coast to Berlin or Athens with Scoot.

Park Easy at Gold Coast Airport
It's never been easier to park at Gold Coast Airport, with a range of convenient parking options available to suit every budget. Located just a short walk from the airport terminal, be sure to book online and secure your spot today!

Regular public transport services, private transfer operators, taxis and ride share services provide seamless transfers making your journey to the airport simple.
Shopping, food and more!
Whether you're looking to grab a bite to eat or indulge in a little retail therapy, Gold Coast Airport has something for everyone to enjoy! We're home to a variety of your favourite retail outlets, including Seed, Sunglass Hut, Mac, Surf Dive n' Ski, Victoria's Secret and more.
Stay connected with fast, free wifi.
Enjoy Gold Coast Airport's free wifi, available throughout the airport terminal. We're home to the fastest free airport wifi in the world (source: speedtest), so you can count on quick downloads before your flight!
Flying from Gold Coast Airport is easy. Spend less time travelling and more time enjoying your next break, direct from the Gold Coast.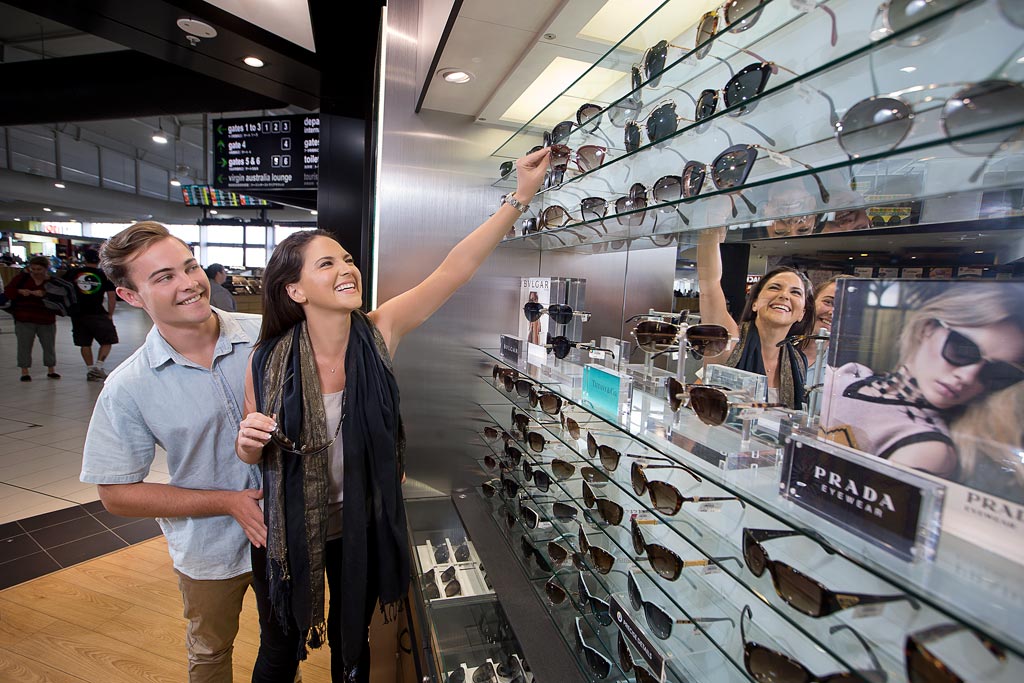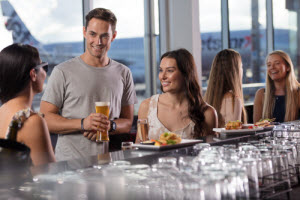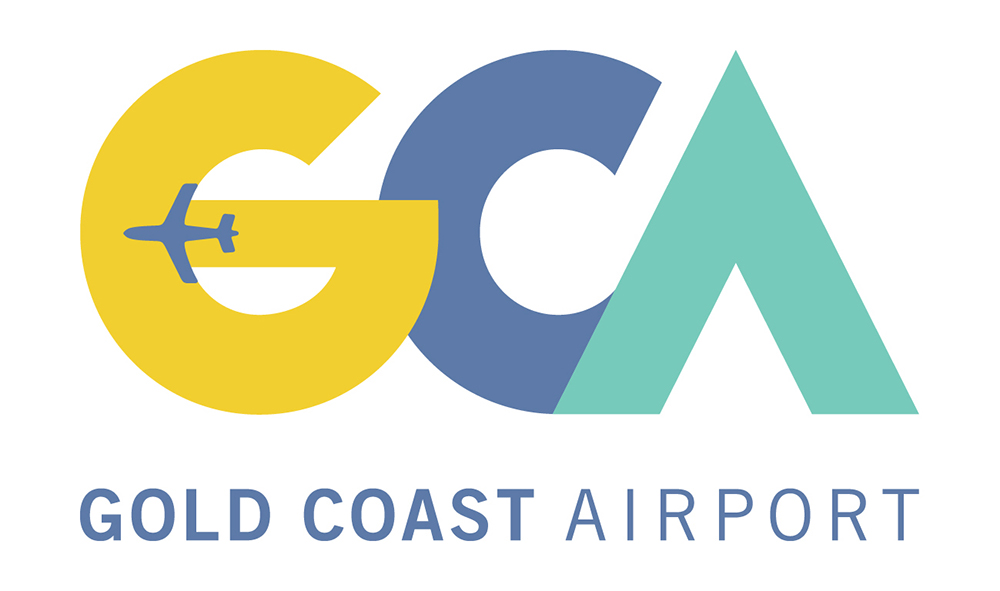 *Prices on this page are subject to change without notice, perform a search to view live pricing. Prices are inclusive of taxes and airline surcharges.
Webjet fees per flight booking:
Webjet Servicing Fee
: Domestic $21.95, NZ/Pacific $24.95, International $32.95.
Booking Price Guarantee
: Domestic $12.95, NZ/Pacific $14.95, International $21.95. Varying
payment fees
are included in the price breakdown on Webjet's checkout page, once your payment method has been selected.
*Prices are subject to availability, include taxes and airline surcharges. All prices on this page are subject to change without notice. Whilst Webjet makes every effort to provide you with accurate and up-to-date information, in the event a product is listed at an incorrect price, whether due to typographical, photographic, or otherwise, Webjet may refuse or cancel any orders placed for a product listed at the incorrect price.