Darwin Airport is the busiest airport in the Northern Territory and one of the primary gateways into Australia's Top End. The international airport is located in the Darwin suburb of Eaton, which is 13 kilometres northeast of the CBD. The journey from the city to the airport only takes about 15 minutes by car. The airport offers access to the vibrant city of Darwin as well as must-visit spots nearby like Kakadu National Park and the Tiwi Islands.
Darwin Airport has made major environmental strides in recent years and has won multiple awards in that area. One such honour was the 'Airport Innovation and Excellence Award for Environmental Management', awarded by the Australian Airport Association in 2016. The airport was also given the 'Asia-Pacific Green Airports Platinum Award' at the Airports Council International Awards in 2017.
Have a look at Webjet's deals on airfare, hotels, and rental cars to start planning your adventure to Darwin and the Northern Territory's Top End.
+4 more
Hotels near Darwin Airport
Hotels near Darwin Airport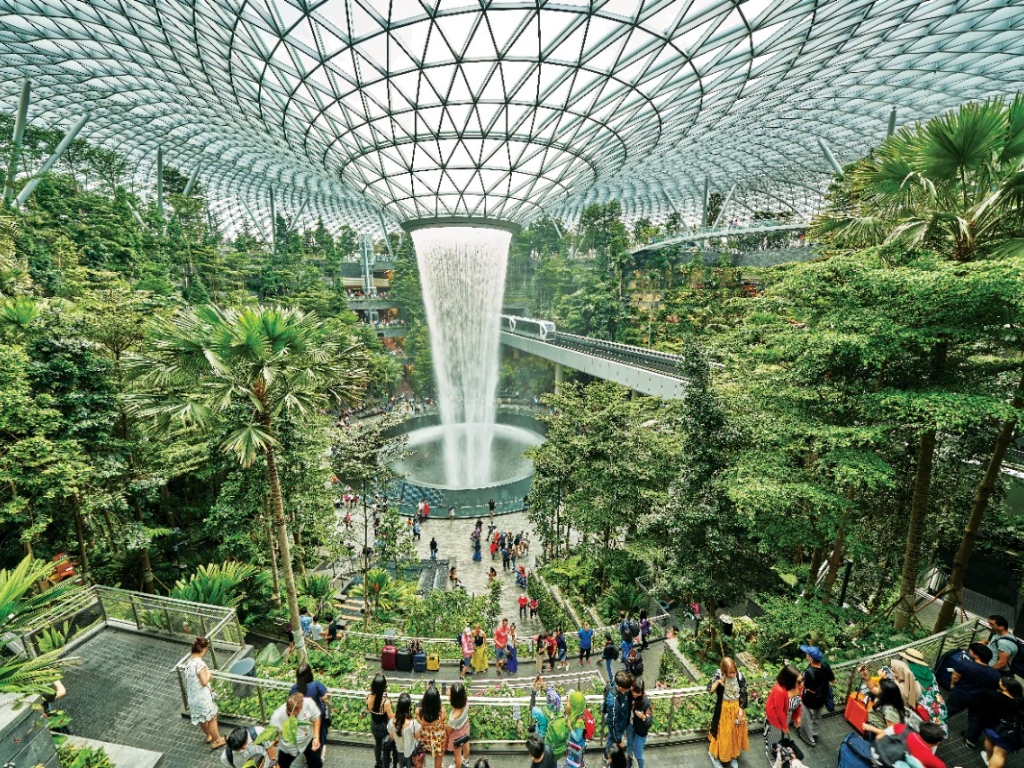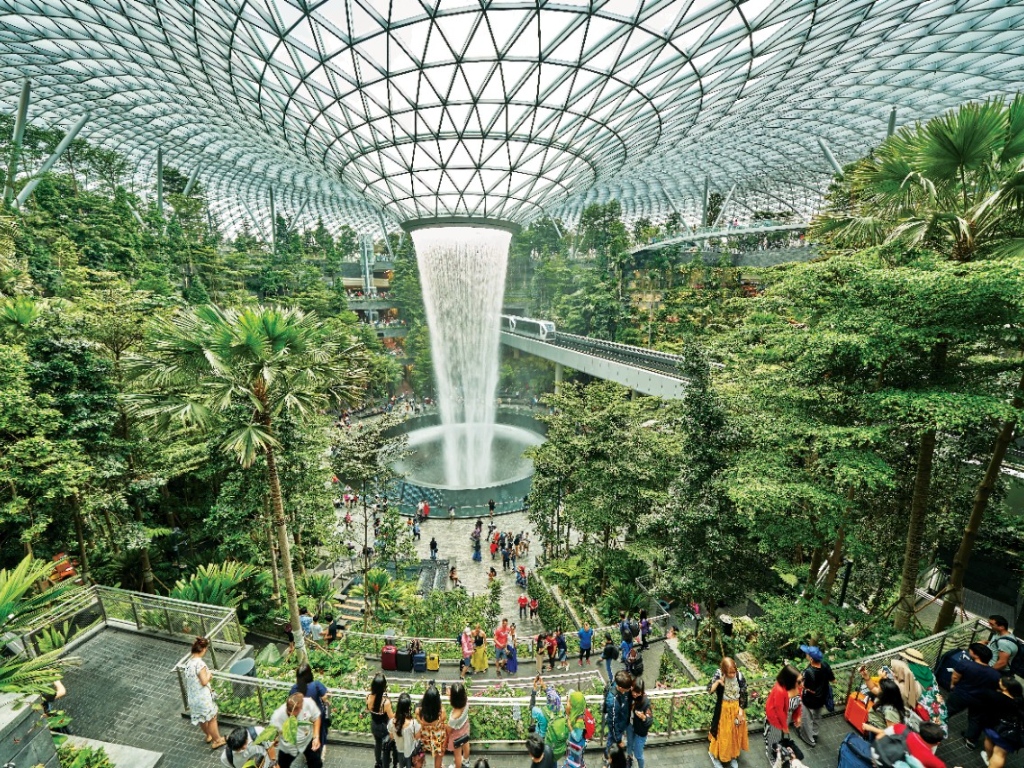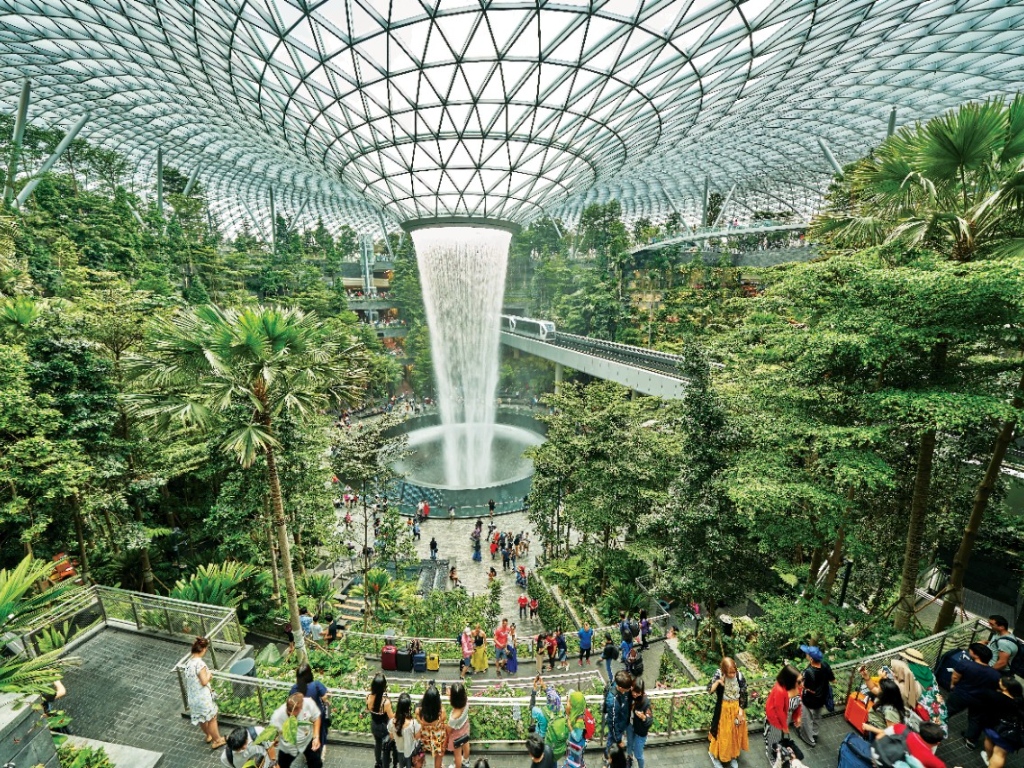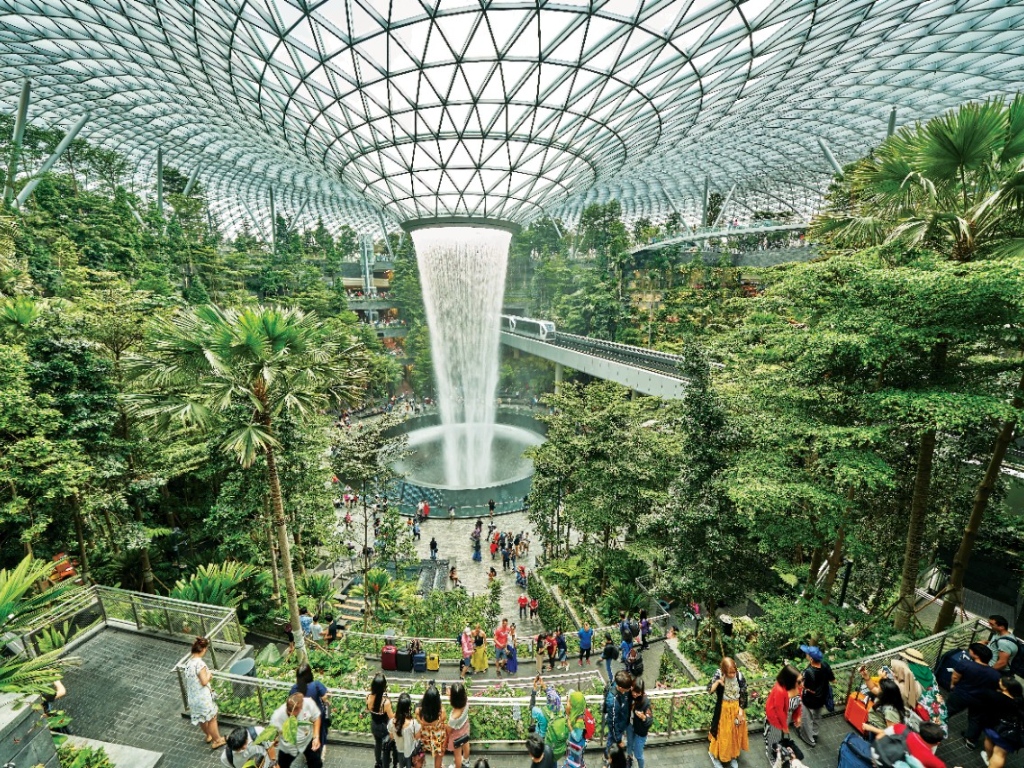 +4 more
Shopping & Dining
Shopping & Dining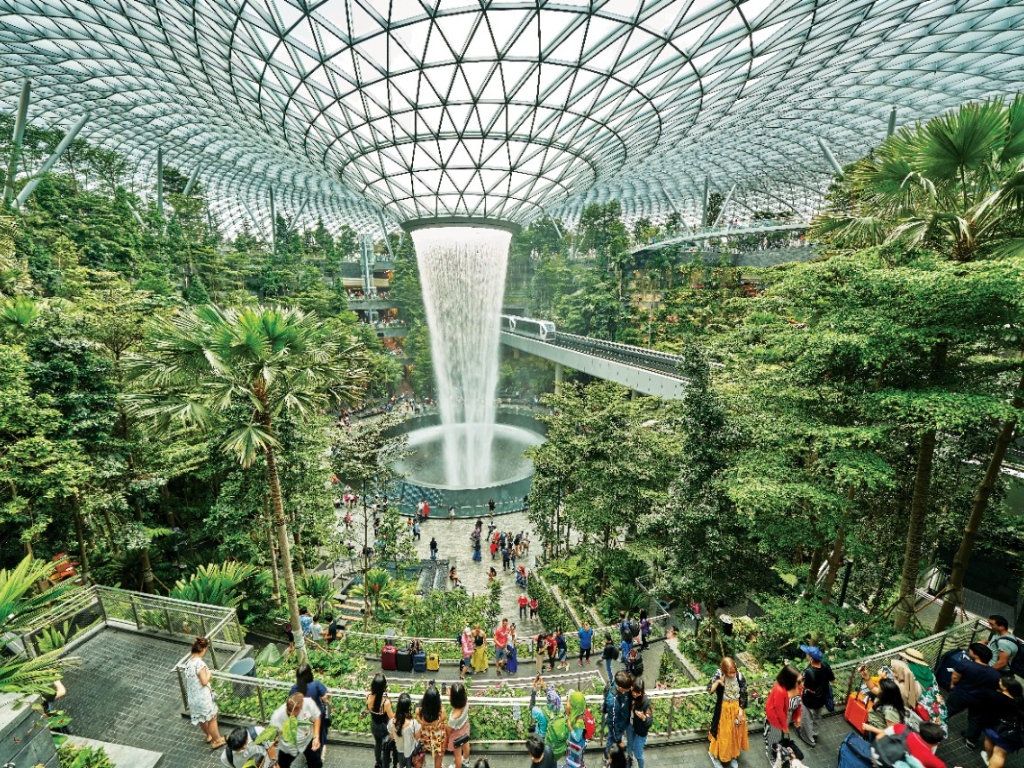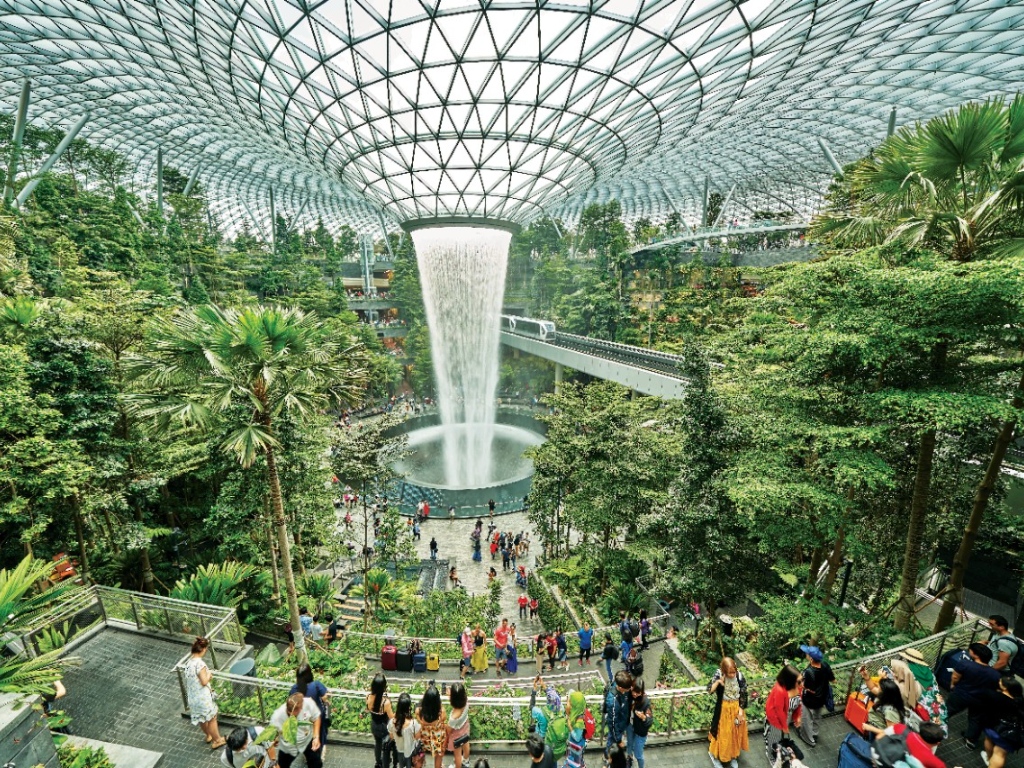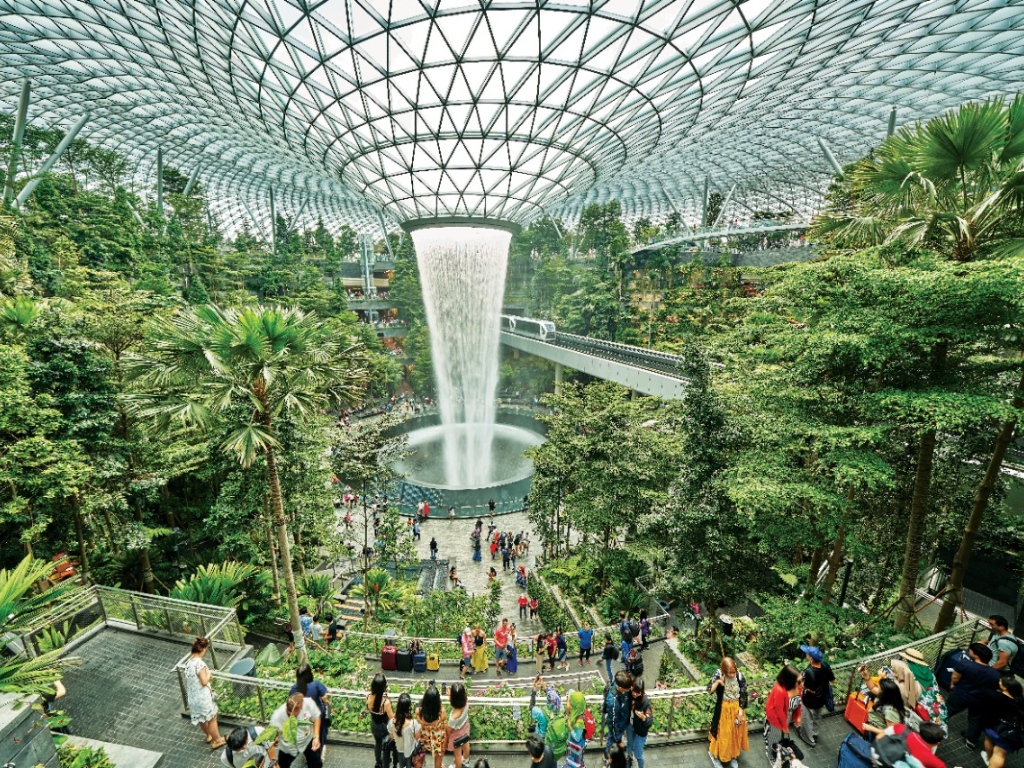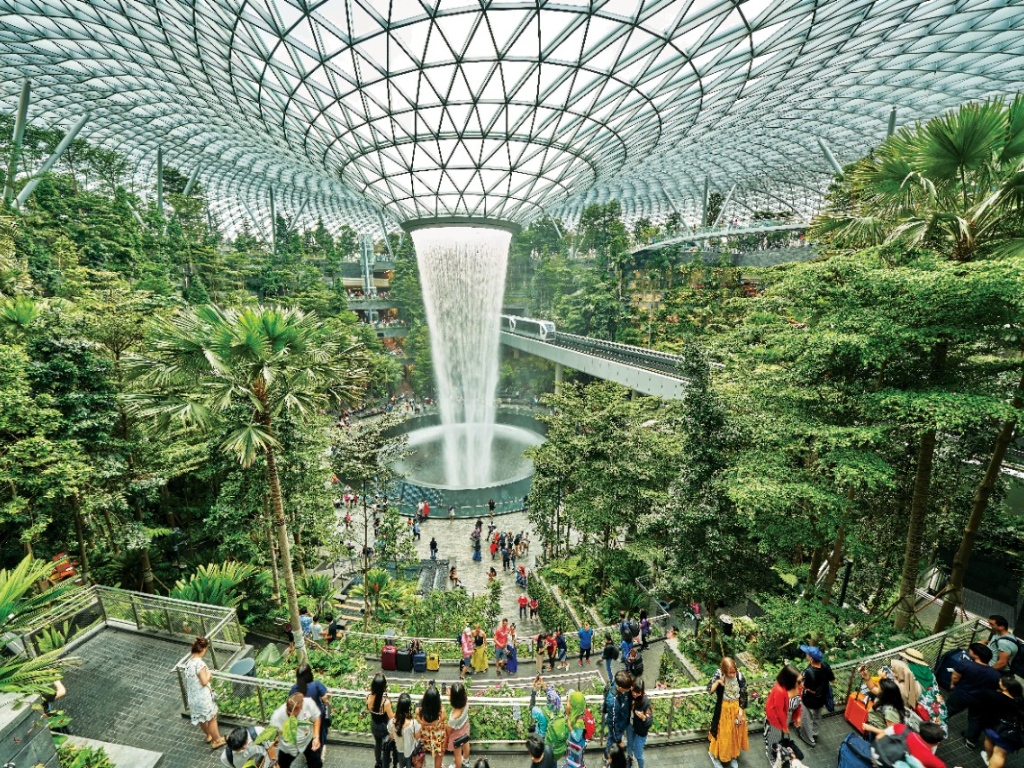 *Prices on this page are subject to change without notice, perform a search to view live pricing. Prices are inclusive of taxes and airline surcharges.
Webjet flight fees per booking:
Webjet Servicing Fee
: Domestic $21.95, NZ/Pacific $24.95, International $32.95.
Booking Price Guarantee
: Domestic $12.95, NZ/Pacific $14.95, International $21.95. Varying
payment fees
are included in the price breakdown on Webjet's checkout page, once your payment method has been selected.
Flights From Darwin Airport To
Flights To Darwin Airport From
A single terminal handles all Darwin Airport departures – both domestic and international. The ground floor is where you'll find check-in, security and baggage claim, while the first floor is home to the departure gates, shopping and dining, and lounges. Domestic gates are located at one end of the departures level and international gates on the other.
Airlines that operate from Darwin Airport include Qantas, Virgin Australia, Jetstar, Airnorth, Donghai Airlines and Silk Air.
Direct flights connect Darwin to many of Australia's major cities, including Melbourne, Sydney, Perth, Adelaide, Brisbane, Alice Springs and Cairns. There are also flights available to regional destinations in the Northern Territory and Australian Top End, such as Katherine, Kununurra, Tennant Creek and Elcho Island. International routes departing from Darwin Airport include Bali, Singapore, Shenzhen and Dili.
Catalina Lounge
Catalina Lounge is located in the international area of Darwin Airport departures. It isn't affiliated with any airlines and is open to all travellers with an international flight. The lounge opens two hours before the first scheduled international flight of the day.
An entry fee of $28 AUD will get you unlimited food and non-alcoholic drinks during your time in Catalina Lounge. An upgrade to $45 AUD also includes full bar service with complimentary beer, wine, and spirits. In addition to food and drinks, guests of Catalina Lounge can enjoy its stylish design, unlimited WiFi, shower facilities, and a kids' zone.
Wirraway Business Centre
Fit in some work or a business meeting before or after your flight at the Wirraway Business Centre. It's located on the first floor above international arrivals, across from the rental car desks. Wirraway Business Centre is connected to the airport, but it's located outside of security. The business centre is complete with meeting rooms, day offices and hot desks. Anyone can reserve a room or desk online, and food and drinks are also available for pre-order. The Wirraway Business Centre is open Monday to Friday from 8:30am to 5pm.
Search Cheap Flights on Webjet
Frequently Asked Questions