Virgin Australia International
Make your own way in the world
Superior Selection
Easily find the best travel deals
24/7 Support
Customer service available
Anytime, Anywhere
Visit us on desktop, mobile or app
Travel The World With Virgin Australia
Virgin Australia has been designed to put the magic back into flying. Whether you're flying for business or pleasure, Virgin Australia are committed to providing a customer experience that is seamless, affordable, and inspiring.

Business class cabins, refurbished lounges, and priority access points have been tailored for enterprising professionals focusing for a big meeting or winding down from a hard day's work.

The Virgin Australia economy cabin experience has been refined, providing better products for a better price. With a new simplified fare structure, you pay for exactly what you want.

Virgin's Sydney lounge Premium Entry is a one-of-a-kind private entrance that bypasses the main Departures Hall of Sydney Airport direct to the Virgin Australia lounge.
In addition to their domestic product offering, Virgin Australia offers an extensive worldwide network with alliance partners Delta Air Lines, Etihad Airways, Singapore Airlines, Air New Zealand and Skywest Airlines.
Booking cheap flights on Virgin Australia with Webjet has never been easier now that you can select seats and print boarding passes online. Save time at the airport, check in to your Virgin Australia international fligth with Webjet's online check-in service.
Virgin Australia Online Check-in
Virgin Australia Hot Deals
*Prices on this page are subject to change without notice, perform a search to view live pricing. Prices are inclusive of taxes and airline surcharges. Webjet flight fees per booking: Webjet Servicing Fee: Domestic $21.95, NZ/Pacific $24.95, International $32.95. Booking Price Guarantee: Domestic $12.95, NZ/Pacific $14.95, International $21.95. Varying payment fees are included in the price breakdown on Webjet's checkout page, once your payment method has been selected.

Virgin Australia International Flight Destinations
Virgin Australia has regular international flights from major Australian airports in Sydney, Melbourne and Brisbane to North America, Europe and the Middle East.
Travel to popular international destinations on Virgin Australia. Visit great places such as Los Angeles, New York, London, Paris, Abu Dhabi, Dubai and more.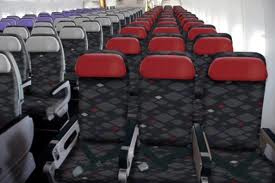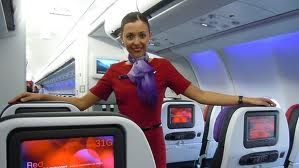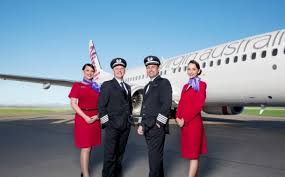 Fly to New Zealand on Virgin Australia
New Zealand holidays are popular amongst Australians, and flying to many of your favourite New Zealand destinations has never been easier than with Virgin Australia.
Virgin Australia flies regularly to Auckland, Christburch, Queenstown, Wellington, Dunedin and Hamilton. Whether you're after a New Zealand ski adventure or an exploration of Middle Earth, book a cheap flight to New Zealand on Virgin Australia with Webjet.
Asia Pacific Awaits with Virgin Australia
Looking to relax in the Pacific? Virgin Australia flies to great Pacific Island locations including Fiji, Vanuatu, Samoa, Solomon Islands, Tonga, the Cook Islands as well as Papua New Guinea.
Or how about the ever popular Bali or Phuket? Virgin Australia also flies to Bali and Phuket so a tropical holiday is not far from home when you choose Virgin Australia.
Virgin Samoa Now Part of Virgin Australia
Flying to the tropical islands of Samoa has never been easier than with Virgin Samoa. Formerly known as Polynesian Blue, Virgin Samoa was relaunched as part of the Virgin Australia brand and offers regular flights from Sydney and Brisbane to Apia, Samoa's capital city.
Inside a Virgin Australia Flight
Virgin Australia offers three cabin classes on their international flights - Economy, Premium Economy and Business. No matter which class you choose, you'll be rewarded with comfortable seats as well as the option to select from a gourmet menu desgined by celebrity chef Luke Mangan and personal in-flight entertainment options.
Cheap Flights on Webjet
Webjet Top Airlines
*Prices are subject to availability, include taxes and airline surcharges. All prices on this page are subject to change without notice. Whilst Webjet makes every effort to provide you with accurate and up-to-date information, in the event a product is listed at an incorrect price, whether due to typographical, photographic, or otherwise, Webjet may refuse or cancel any orders placed for a product listed at the incorrect price.