Thai Airways is based in Bangkok, the Thai capital, and now operates as one of Asia's largest airlines. The airline was founded in 1960 and currently operates domestic and international services to more than 70 destinations across Asia, the Middle East, Australia and Europe.
*Prices on this page are subject to change without notice, perform a search to view live pricing. Prices are inclusive of taxes and airline surcharges.
Webjet flight fees per booking:
Webjet Servicing Fee
: Domestic $21.95, NZ/Pacific $24.95, International $32.95.
Booking Price Guarantee
: Domestic $12.95, NZ/Pacific $14.95, International $21.95. Varying
payment fees
are included in the price breakdown on Webjet's checkout page, once your payment method has been selected.
< EMPTY POPULAR DESTINATIONS MODULE >
+2 more
Royal First Class
Royal First Class seats with Thai Airways are luxurious, comfortable and beautiful. Passengers receive the highest level of service and ammenities on their journey.
Royal First Class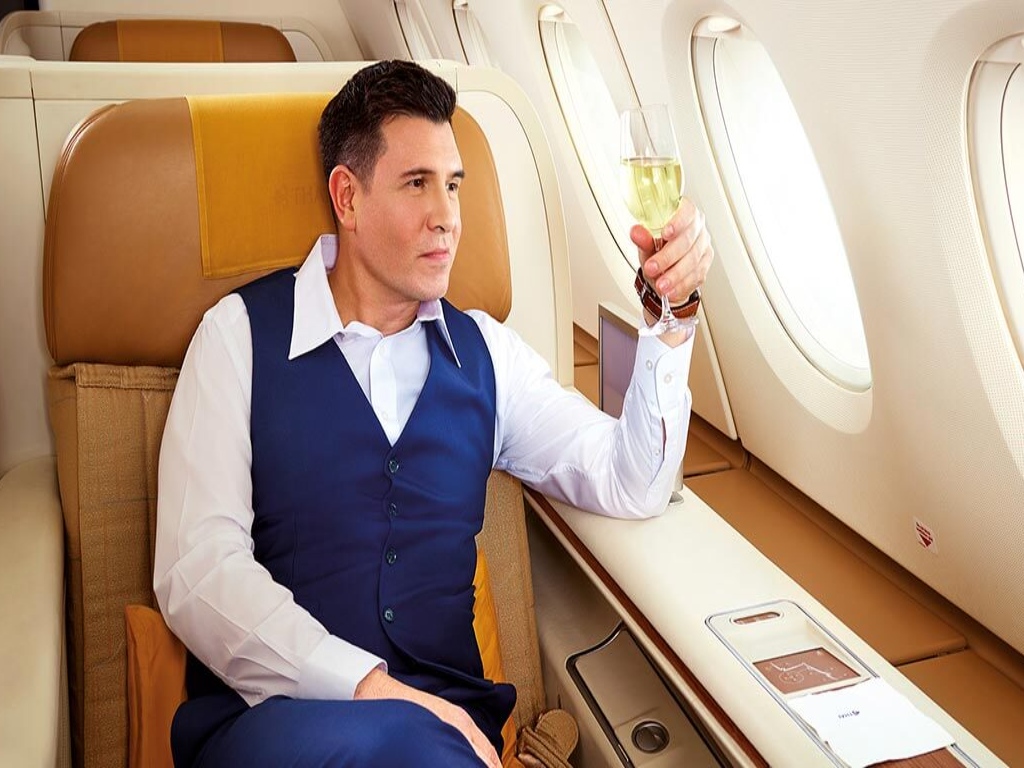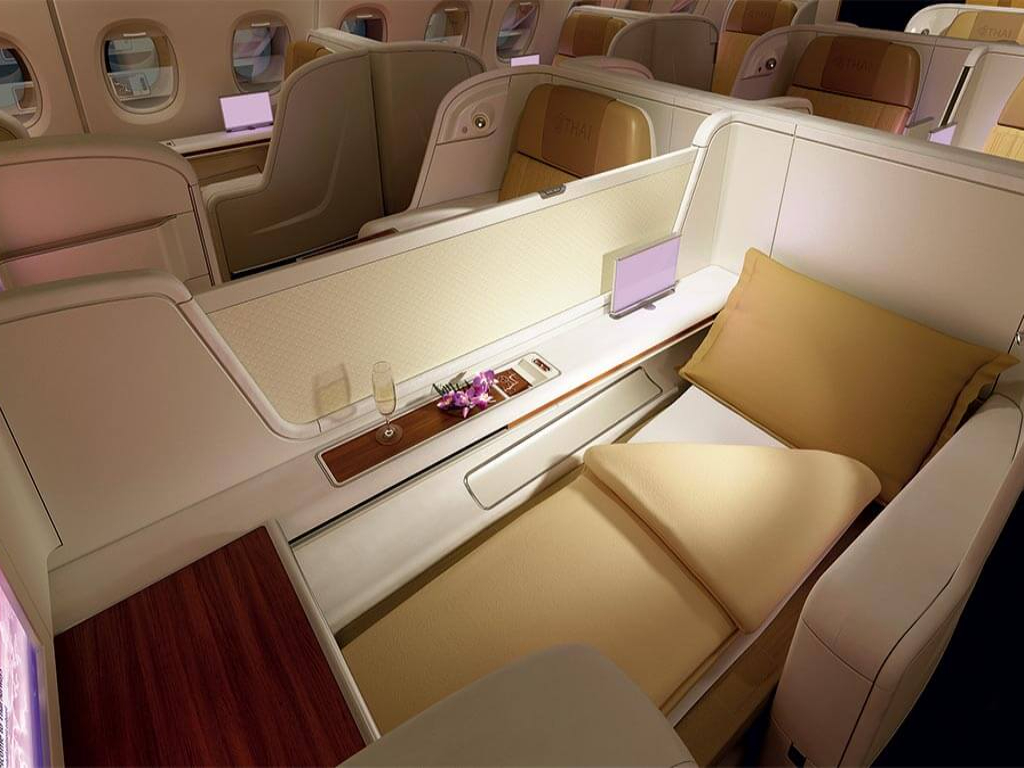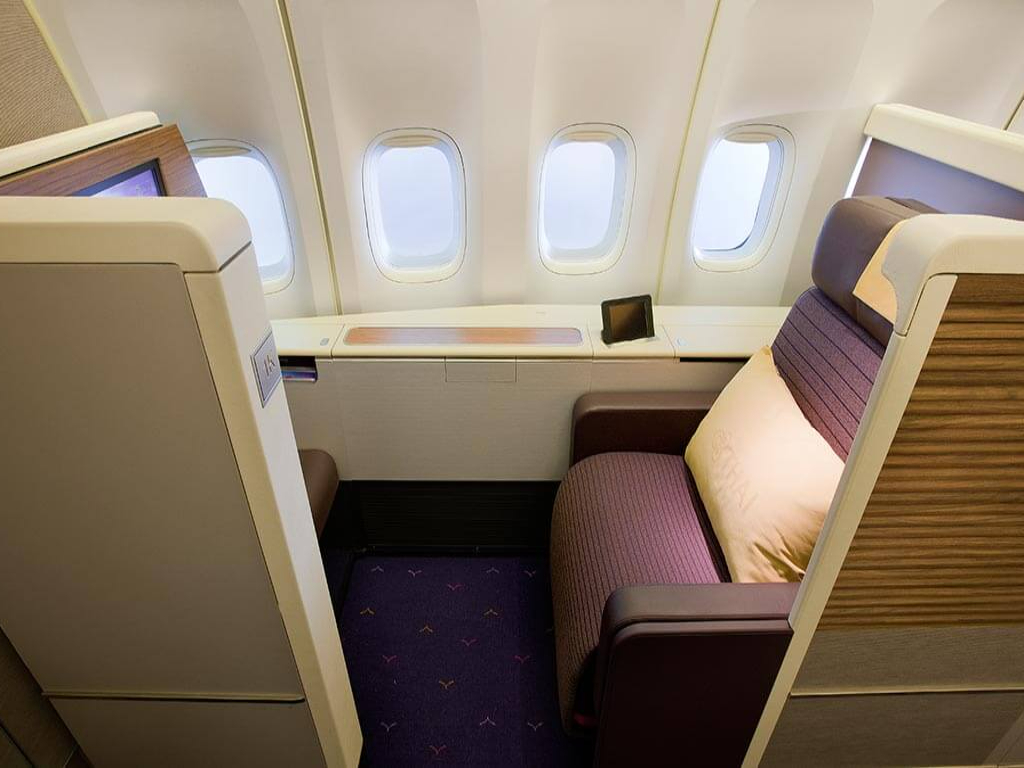 +2 more
Economy
Economy Class travellers with Thai airways on long distance flights receive a personal pillow and blanket. Thai-inspired meals and service are also provided for a comfortable journey.
Economy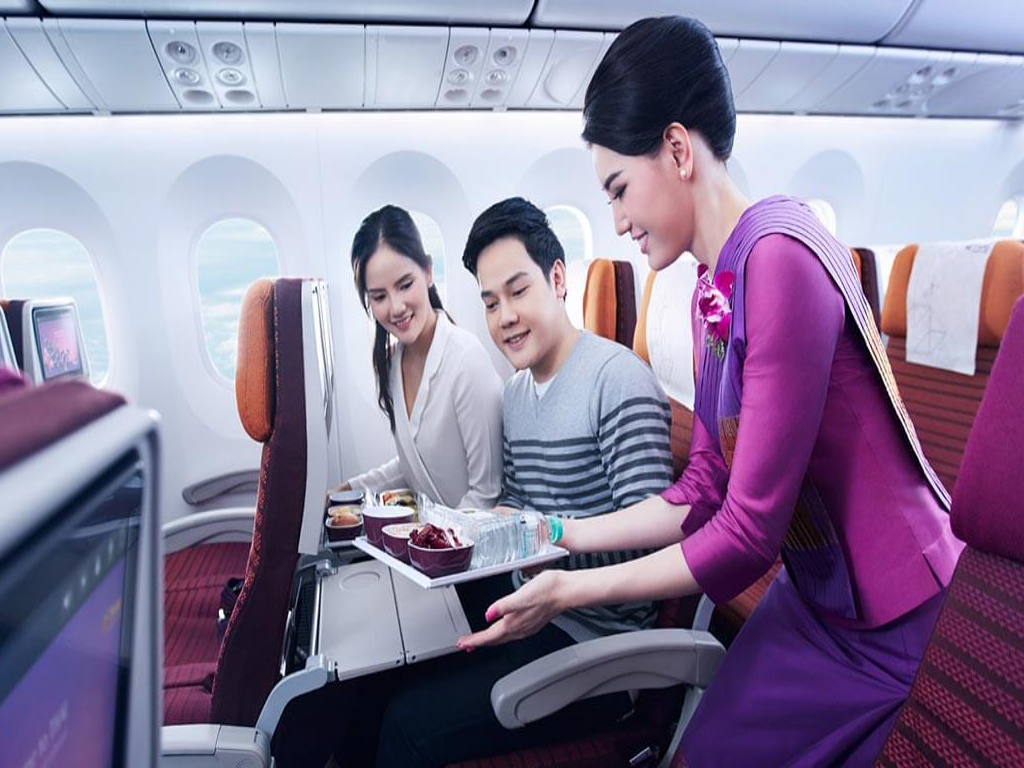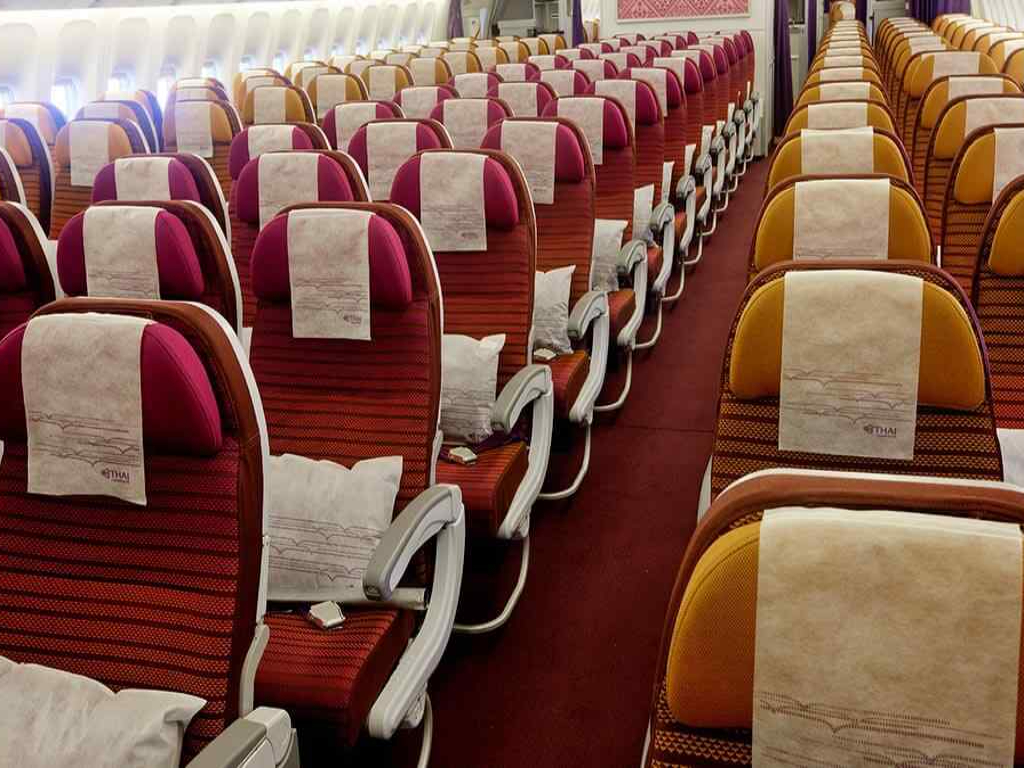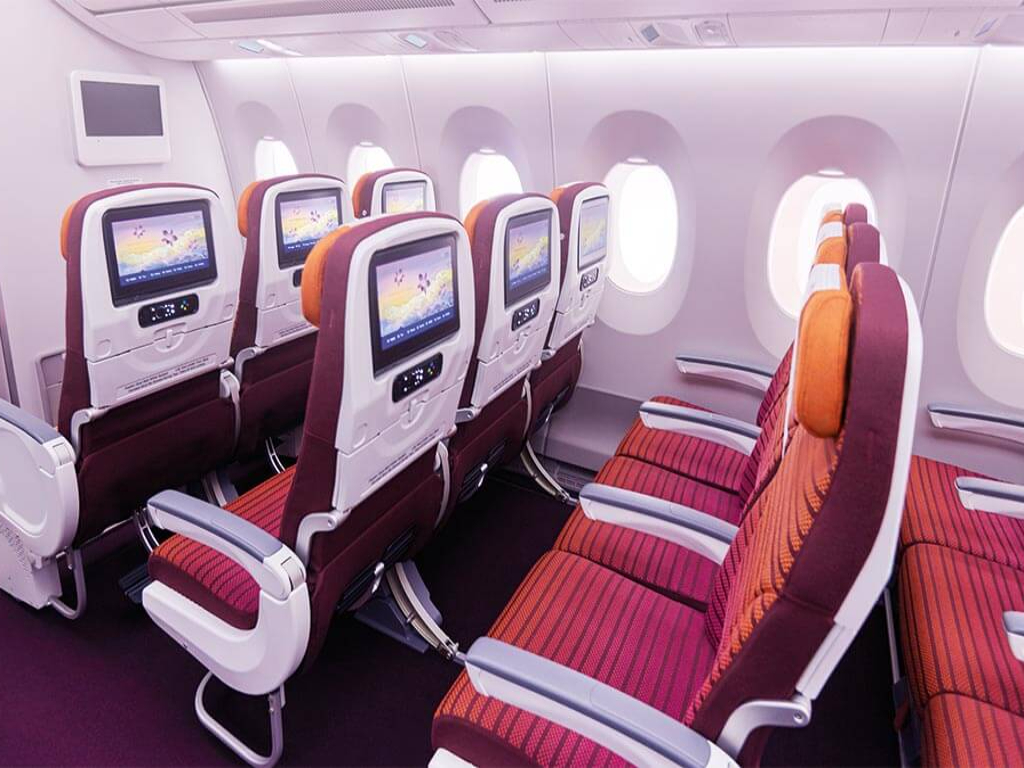 +2 more
Royal Silk Class
Elegant and comfortable, Royal Silk Class cabins are inspired by the rich culture of Thailand with a beautiful, soothing atmosphere and a touch of luxury.
Royal Silk Class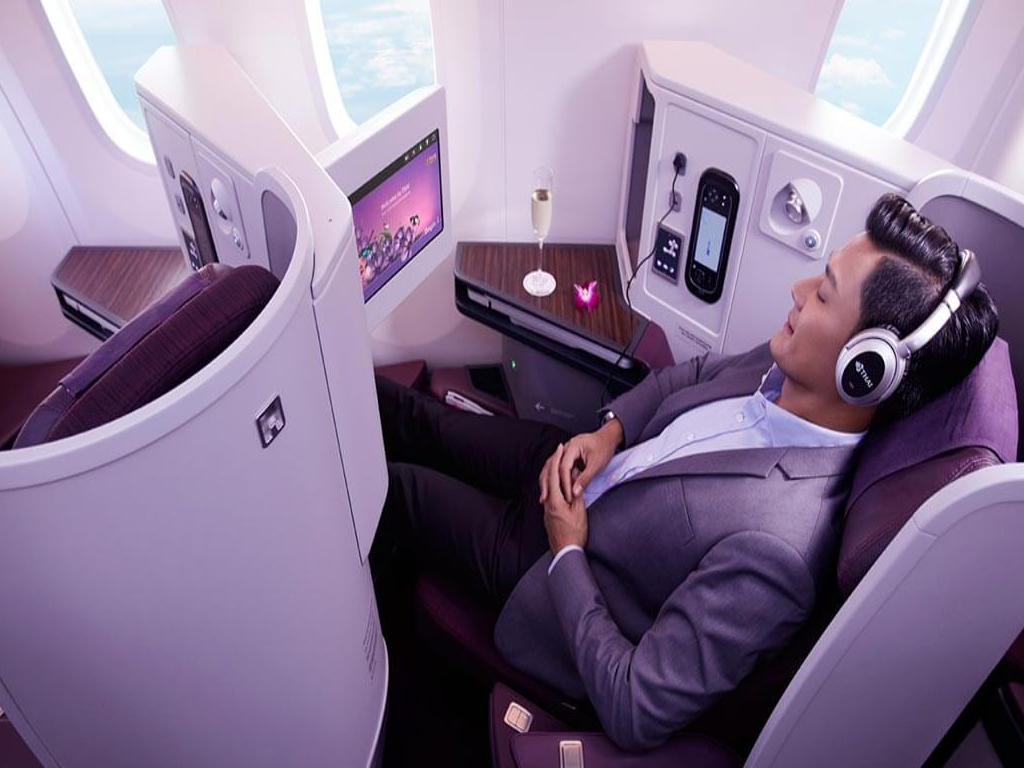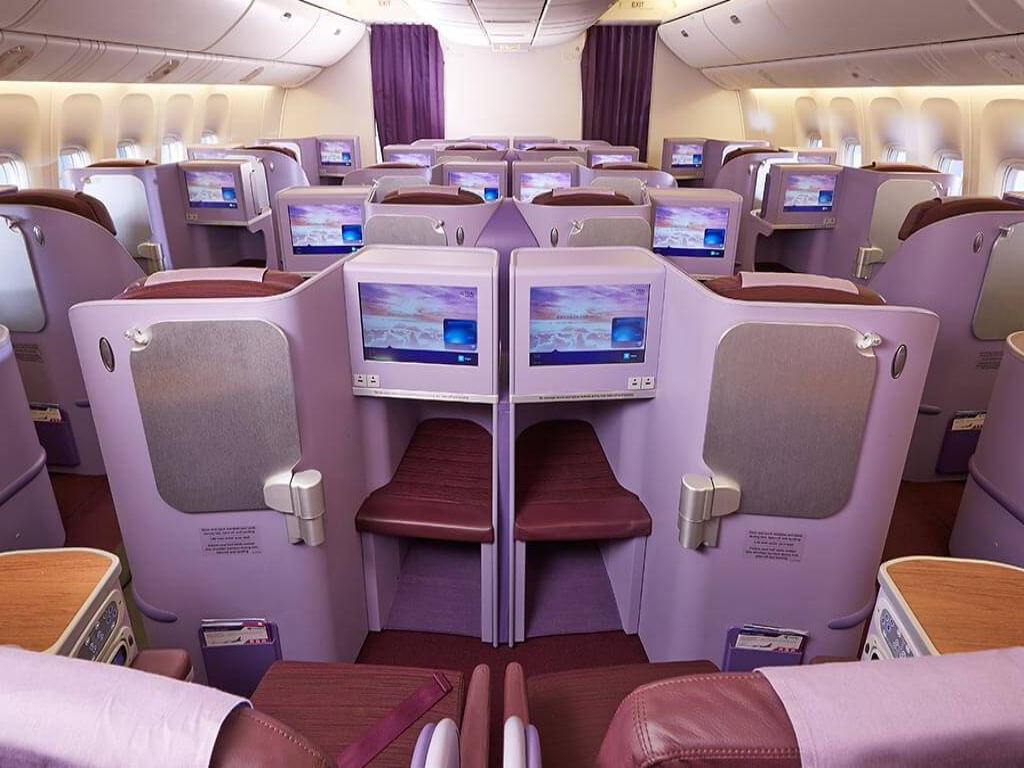 Economy Class
Economy Class passengers who travel on long-distance regional and international flights enjoy wider than average seating and are provided with a pillow, blanket and ample overhead storage. Eye masks and earplugs are available upon request. Toys, games and books are also offered to children travelling on international and domestic services.
Royal Silk Class
Thai Airways' Royal Silk Class seats transform into comfortable 180-degree fully flat beds on most A380, B777 and B787 services. The seats allow passengers to customise their head, back and leg position, and to adjust lumbar support. Passengers have access to 15- to 16-inch flat screens, as well as PC powerpoints and USB ports. Blankets, pillows and slippers are available upon request, and Royal Silk Class bathrooms are stocked with fragrances and some toiletries. Those flying in Royal Silk Class are also provided with a travel kit.
Royal First Class
The seats in Royal First Class are fully adjustable, according to a passenger's preferences. Change the seat from fully upright to flat-lie made up with linen, blankets and pillows available. Most of the airline's A380 and B747 services feature 8-foot semi-private suites with a seat width of 27-inches in A380 aircraft and 23-inches for B747 aircraft. Some B747 services are fitted with fully flat beds, which offer a minimum width of 21-inches and almost 7-foot of total space.
All Royal First Class passengers are given a travel kit filled with designer toiletries and accessories, and there may also be on-board lounge areas and changing rooms on some aircraft. Comfort wear and slippers are provided for international flights lasting 6 hours or more. There are between nine and 12 semi-private suites on the airline's A380 and B747 services, while selected B747 services provide an open cabin seating configuration for up to 10 passengers.
Search Cheap flights on Webjet
Check out some of Webjet's other most popular airlines.
Frequently Asked Questions