Cheap Flights With Qatar Airways
Make your own way in the world
Superior Selection
Easily find the best travel deals
24/7 Support
Customer service available
Anytime, Anywhere
Visit us on desktop, mobile or app
Travel the world with Qatar Airways
Fly with Qatar Airways, the World's Best Airline and experience the world like never before.
At Qatar Airways, they strive for excellence in everything they do. It is their attention to detail and unparalleled level of service that has made them who they are today.
Qatar Airways continues to operate passenger flights to destinations across Europe, America, Africa, Asia, and the Pacific.
Fly for less on Qatar Airways with Webjet, your number one choice for cheap plane tickets on the web.


When you need to fly, you can rely on Qatar
Qatar Airways continues their commitment to getting you where you need to be safely. As Qatar Airways looks forward to the future, they are offering you more choices and greater flexibility so you can have the confidence to plan now and travel when you are ready.
Whether you have booked or are planning to book for travel up to 31 December 2020, you can rely on Qatar Airways for the best travel solutions.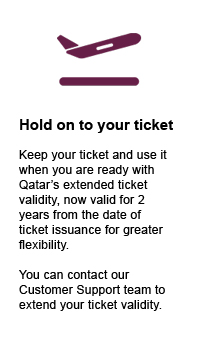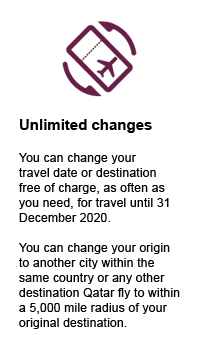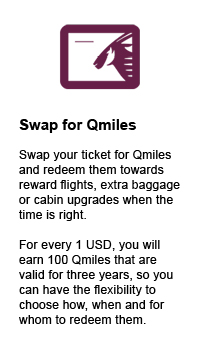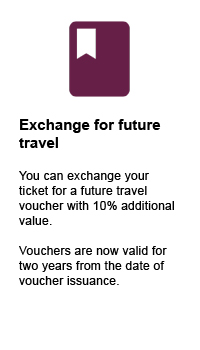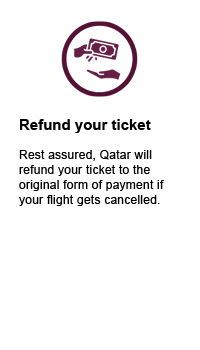 Travel with confidence when flying Qatar Airways
Qatar Airways cares about your peace of mind, and that is why they ensure the highest hygiene levels across all touchpoints so that you can experience a comfortable journey to your chosen destination.
From the airport to on board the aircraft, you can travel safely with Qatar Airways – the largest and most experienced global airline during the COVID-19 crisis.
Comfortable and hygienic cabin environment
Qatar Airways are continuously reviewing their processes for ensuring cabin cleanliness. Their aircraft are disinfected regularly as part of the normal cleaning process, and staff are trained with the latest hygiene protocols and cleaning procedures, using products recommended by IATA and WHO.
Cabin crew are equipped with full protective gear, and will provide hygiene kits that include hand sanitiser, masks, and gloves.
With one of the youngest and most modern fleets in the sky, all of Qatar Airways' aircraft feature the most advanced air filtration systems available in the market. These systems are equipped with industrial-size HEPA filters that remove 99.97% of viral and bacterial contaminants from recirculated air, providing the most effective protection against infection.
All linen and blankets are washed and dried at 90 degrees centigrade, then pressed using an iron operating at 100 degrees centigrade. Qatar Airways' laundry items are beautifully clean, perfectly pressed, handled wearing gloves, and sealed into individual packaging.
All meal service utensils and cutlery are washed with detergents and rinsed with demineralised fresh water at temperatures that kill pathogenic bacteria. All sanitised equipment are handled by staff wearing hygienic disposable gloves, while cutlery is individually repacked.
All headsets are carefully refurbished and sanitised. They are then individually repacked by staff wearing hygienic disposable gloves.
Doha Hamad International Airport has adopted new technology to help fight the spread. Smart helmets will be worn by some staff for temperature screening using state-of-the-art technology; all passengers at arrival and boarding points will also be checked for their temperature.
Automated disinfecting robots, using UV light, help to reduce the spread of infectious germs. Thorough sanitisation and disinfection procedures will continue to take place at all high-contact areas. Hand sanitisers are readily available at all key locations, and social distancing has been established with clear floor markings, signage, and marked seating.
Qatar's reliable and growing network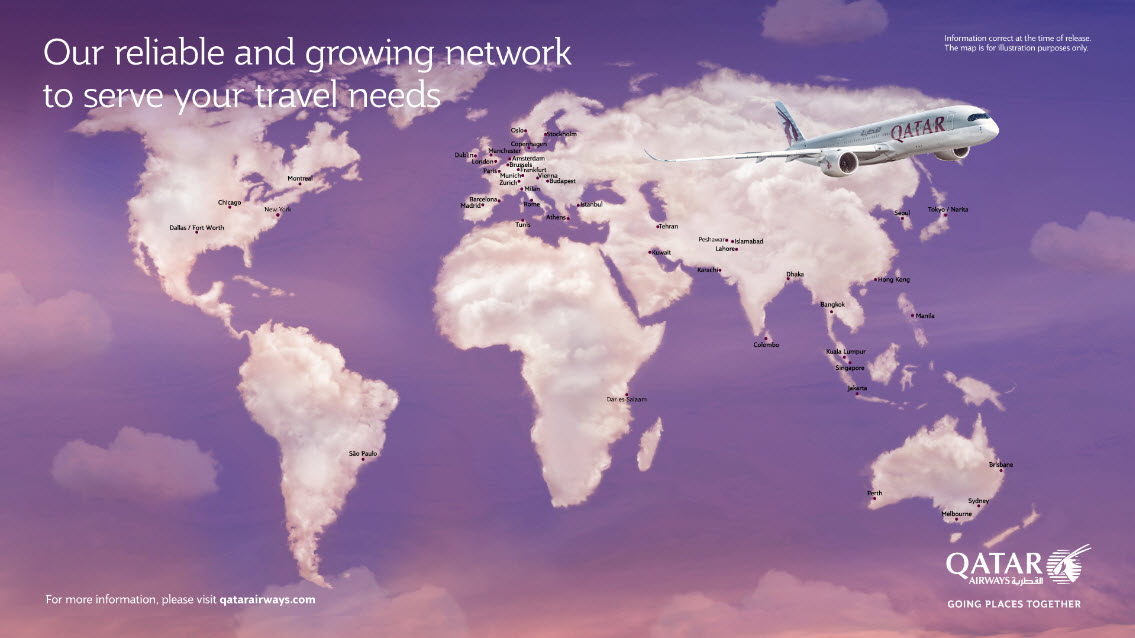 Multiple Award-Winning Airline
Qatar Airways was named World's Best Airline by the 2019 World Airline Awards, managed by international air transport rating organisation Skytrax. It was also named Best Airline in the Middle East, World's Best Business Class and Best Business Class Seat, in recognition of its ground-breaking Business Class experience, Qsuite. Qatar Airways is the only airline to have been awarded the coveted "Skytrax Airline of the Year" title, which is recognised as the pinnacle of excellence in the airline industry, five times.
Home to one of the most innovative and modern fleets in the world, their spacious and comfortable seating, delectable cuisine and extensive entertainment options, make flying with them a truly remarkable experience.
Qatar Airways was the first Gulf carrier to join global airline alliance oneworld, enabling its passengers to benefit from more than 1,000 airports in more than 160 countries, with 14,250 daily departures.
The World's Best Business Class, designed for you
The revolutionary Qsuite is a class of its own – whether travelling with family, friends, or business colleagues, movable panels transform your space into a social area, allowing you to work, dine, or socialise at 40,000 feet. And when you wish to relax or sleep, transform your space back into your own private room for the ultimate in privacy and comfort. It's Business Class like never before.
The industry's first double bed in Business Class promises you and your travel companion the ultimate journey. The bespoke turn down service, complete with pillows, quilted mattress, and a soft duvet is now complemented by The White Company sleepwear and slippers to further enhance your quality of sleep. The suites feature doors and a Do Not Disturb indicator, so your slumber is guaranteed to be uninterrupted.
Relish sumptuous cuisine designed by the best chefs in the world and savour expertly-served vintages. An on-demand à la carte menu lets you enjoy mouth-watering dishes whenever you like. Your culinary journey begins on board.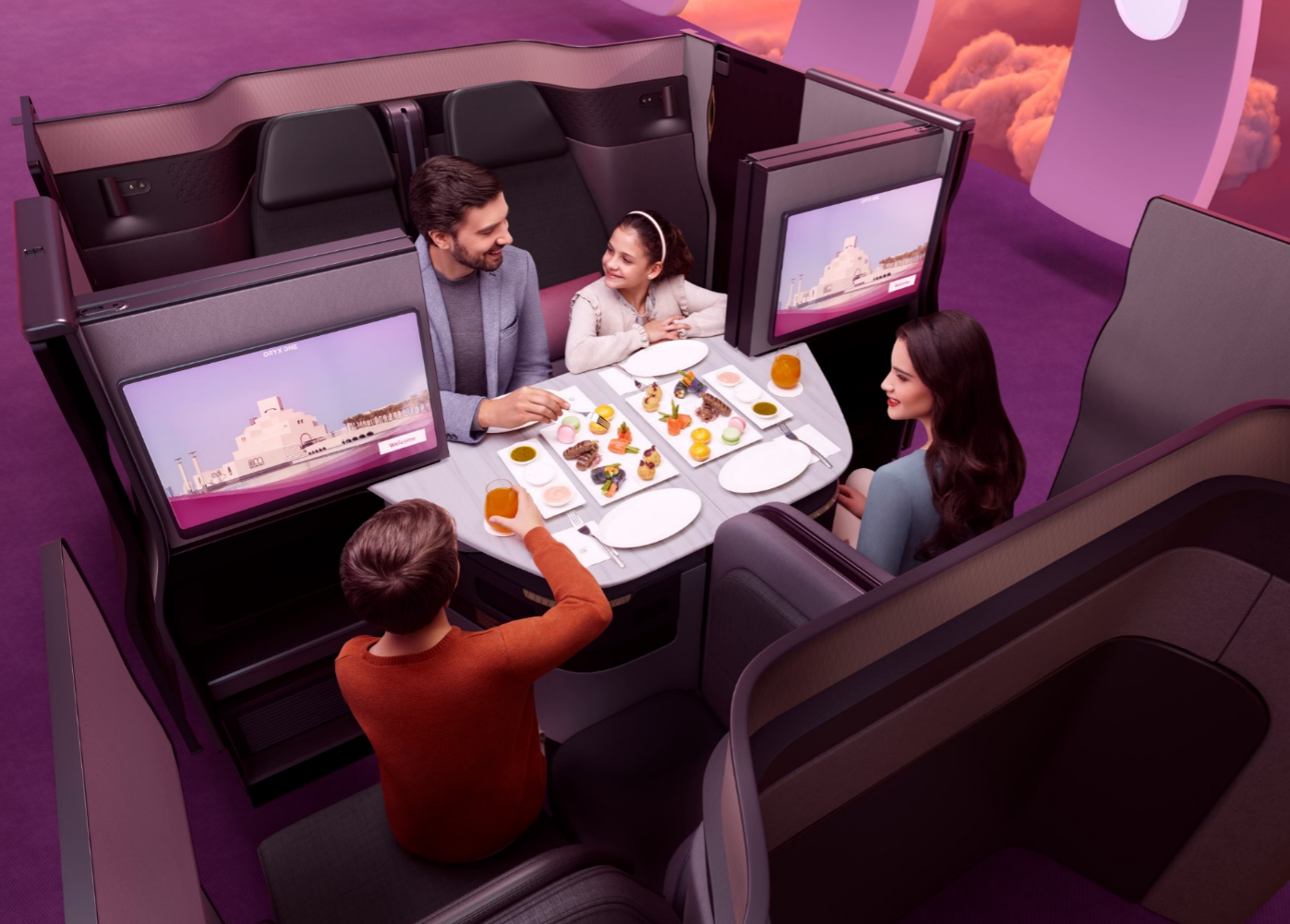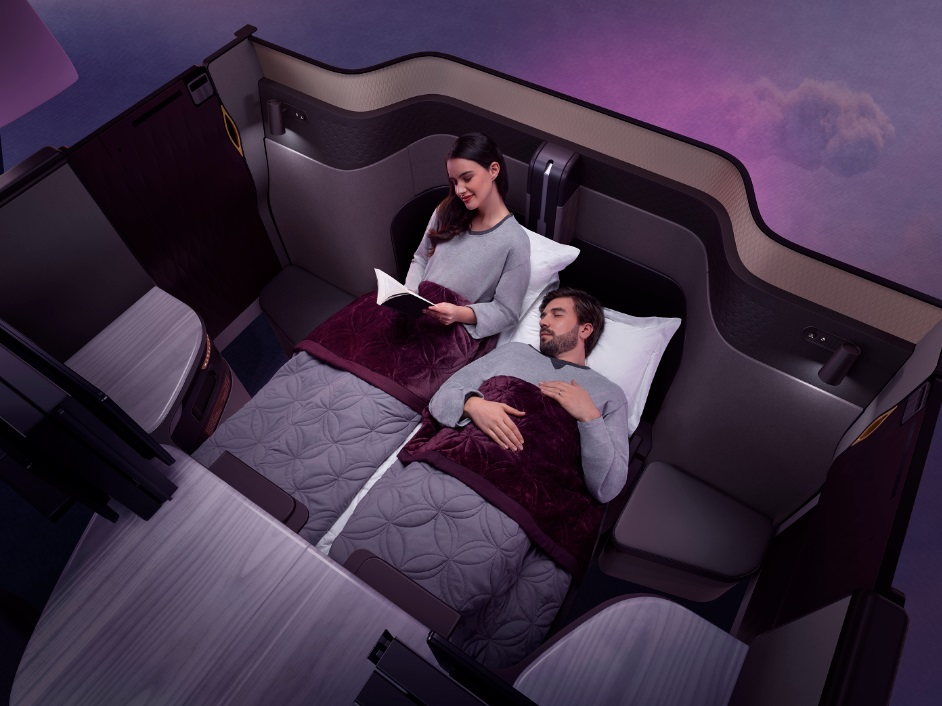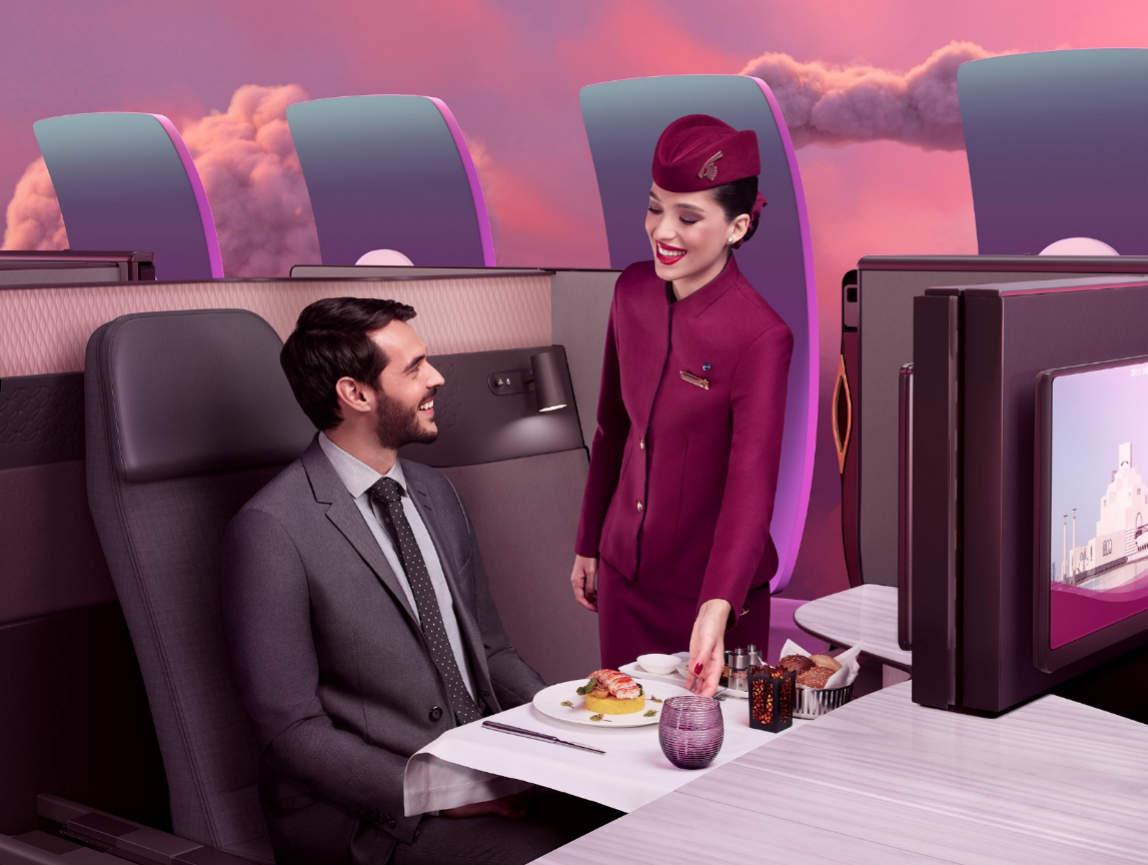 Qsuite:
Sliding door to ensure full privacy
Fully flat 180° beds, 200cm (6' 7") long
21" touch screen television, with over 4,000 entertainment options
'Do Not Disturb' indicator
Universal power port
Fine dining on demand
Inflight amenity kit provided by Bric's and Monte Vibiano Vecchio
Sleepwear provided by The White Company
Checked baggage allowance of 40kg, and cabin baggage allowance of 10kg
Super wifi available on A350-1000s and selected Boeing 777s – high speed internet on board for USD10 that lasts the duration of the whole flight
Economy Class – Comfort, Convenience, and Space
Recline and relax in one of the widest seats in the industry, designed to bring you the ultimate in space and comfort. Make yourself comfortable beneath the warmth of a soft blanket and unwind in your own personal space. Whether you wish to dine, sleep, or simply stretch out, spacious seats give you more than enough room to really enjoy your journey.
On long-haul flights, make use of the carefully selected comfort essentials in your personal amenity kit, to help you relax and feel fully refreshed for your arrival. With a world-class attention to detail and unrivalled care for your every need, you can relax knowing that you will be looked after by award-winning cabin crew throughout your flight.
Qatar Airways' new dining concept, Quisine, increases food portions by 25 to 50 percent with a greater focus on the use of local, fresh, and healthy ingredients that are in season. Meals will also feature warmed individually-wrapped artisanal bread infused with different flavours, and an individual bottle of water. Quisine also focusses on the reduction of single-use plastics while introducing more sustainable products.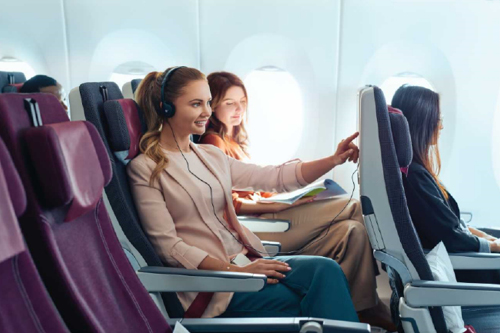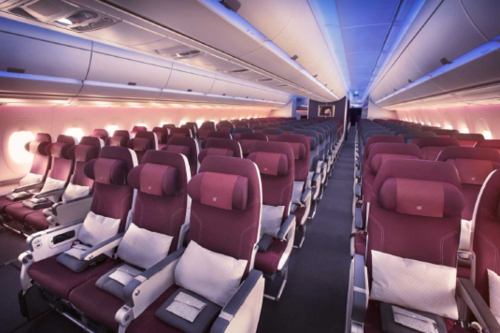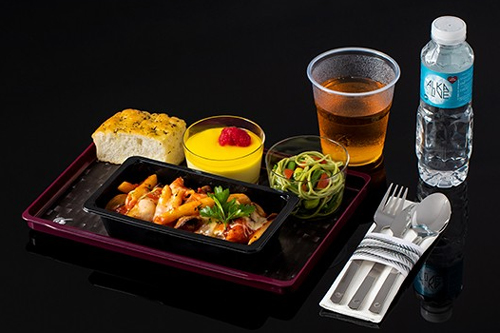 Economy Class:
Ergonomically-designed seats with generous space and legroom
32" seat pitch and 17.7" seat width, with 5" recline
10.6" touch screen television, with over 4,000 entertainment options
Universal power port, with integrated USB port in the TV monitor
Inflight amenity kit provided on long-haul flights
Checked baggage allowance of 30kg, and cabin baggage allowance of 7kg
Super wifi available on A350-1000s and selected Boeing 777s – high speed internet on board for USD10 that lasts the duration of the whole flight
Oryx One – Explore. Play. Share.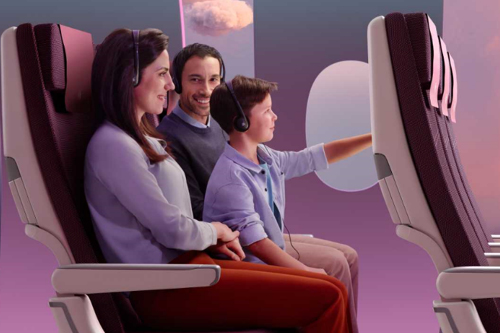 Qatar Airways' audio-video on-demand service allows you to choose up to 4,000 entertainment options: 560 movies in more than 30 languages, TV box sets, audio, games, and much more.
For young travellers, we have specialised programming with top TV shows, video games, and cartoons.
Qatar Airways even provides children's activity kits as well to keep their young minds busy during the journey.
Oryx One Communications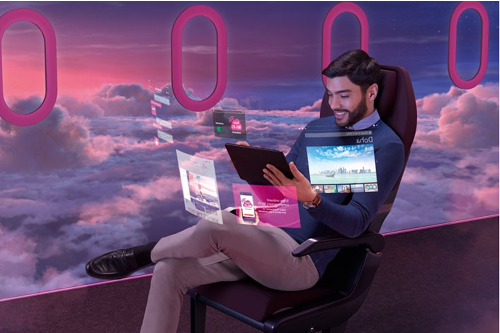 The world is at your fingertips with Qatar Airways' state-of-the-art communication.
Stay connected with the OnAir mobile service. Onboard wifi makes it easy to stay on top of your work or entertained with uninterrupted access to friends, family, colleagues, and clients.
'Super Wifi' is fitted on board the A350-1000 and selected Boeing 777s, providing an uncapped high-speed connection for just USD10 per flight.
Cheap Flights on Webjet
Webjet Top Airlines
*Prices are subject to availability, include taxes and airline surcharges. All prices on this page are subject to change without notice. Whilst Webjet makes every effort to provide you with accurate and up-to-date information, in the event a product is listed at an incorrect price, whether due to typographical, photographic, or otherwise, Webjet may refuse or cancel any orders placed for a product listed at the incorrect price.