Book Cheap Flights with Air Asia
Make your own way in the world
Superior Selection
Easily find the best travel deals
24/7 Support
Customer service available
Anytime, Anywhere
Visit us on desktop, mobile or app
Air Asia - A great start to any holiday
Since first launching in 2001, AirAsia has flown more than 600 million passengers to destinations scattered across the Asia Pacific region. AirAsia operates flights to more than 150 holiday hotspots, covering more than 400 routes and 11,000 services per week. AirAsia has scooped up awards for being the world's best low-cost airline, and has also been recognised for its cabins and loyalty programs.
*Prices on this page are subject to change without notice, perform a search to view live pricing. Prices are inclusive of taxes and airline surcharges.
Webjet flight fees per booking:
Webjet Servicing Fee
: Domestic $21.95, NZ/Pacific $24.95, International $32.95.
Booking Price Guarantee
: Domestic $12.95, NZ/Pacific $14.95, International $21.95. Varying
payment fees
are included in the price breakdown on Webjet's checkout page, once your payment method has been selected.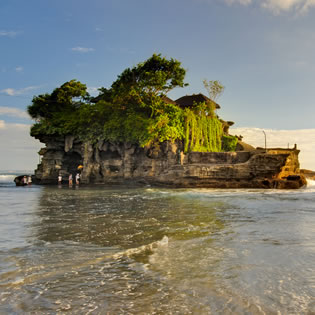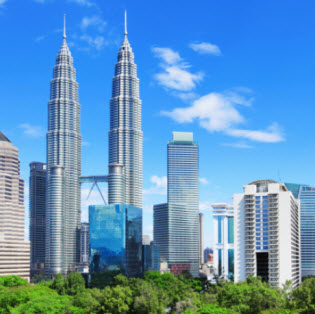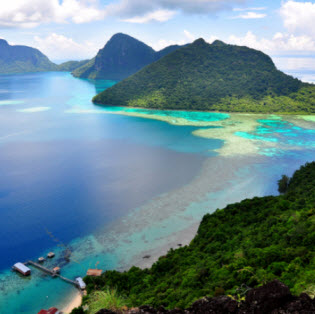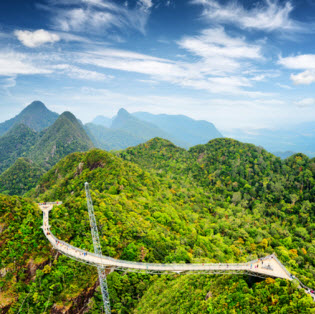 Pre-Flight Information
Check-In Information
Self check-in, including online check-in, app check-in and self-service kiosk check-in, is preferred by AirAsia. Passengers should be aware, however, that self check-in is not available in some circumstances. Those travelling to and from the Maldives or the United States and those with reduced mobility or special assistance requirements are not permitted to use the service. Passengers travelling with an infant aged eight days old or younger, or without a parent or guardian when aged under 16 years of age also cannot use self check-in. Pregnant passengers and those with medical conditions may use a self check-in method, but must identify themselves to a check-in or boarding gate staff member to ensure company policy is followed.
For most of AirAsia's services, self check-in may be accessed as early as 14 days prior to departure, with the service typically closing 60 minutes prior to the scheduled flight time. Self check-in for AirAsia X flights closes 4 hours prior to departure, while passengers departing China may check-in up to 2 hours ahead of their flight. For passengers travelling to and from Thailand, Saudi Arabia, Myanmar and Australia on flights with an AK, FQ, QZ or Z2 carrier code, self check-in opens 10 days ahead of departure, while flights with D7 or XJ carrier code close 4 hours prior to the scheduled flight time.
International Flights
Check-in counters for international flights open 3 hours prior to, and close 60 minutes ahead of, the scheduled flight time at all airports. Passengers flying on routes from Chubu Centrair International Airport in Nagoya (NGO) to Taoyuan International Airport in Taipei (TPE) may check-in from 2 hours 30 minutes to 60 minutes before departure.
Domestic Flights
Passengers travelling on domestic flights within Malaysia may check-in 2 hours prior to departure. Check-in counters close 60 minutes before departure from klia2 (Kuala Lumpur International Airport 2), 30 minutes before departure from Japan, and 45 minutes before departure from all other airports. Passengers flying within Malaysia will be charged a check-in fee of RM10 per person when checking-in at an airport counter. This fee does not apply to international services, passengers with reduced mobility, special guests (unaccompanied minors and pregnant passengers), or when passengers are required to recheck-in due to flight rescheduling.
Online Check-In
Those on eligible flights may check-in online 14 days before, up until 1 hour prior to a flight's scheduled departure time. Please note that web check-in closes 4 hours before departure for AirAsia X flights.
AirAsia Mobile App Check-In
Passengers can use the AirAsia mobile app to check in. The app generates a barcode that is then used to reprint a boarding pass upon arrival at the airport. You may receive an e-boarding pass if you are booked onto an eligible flight.
Self-Service Kiosk Check-In
Self-service check-in kiosks are available to AirAsia passengers at most airports in Malaysia, Indonesia, Thailand, India, the Philippines and Singapore. These kiosks can also be used by passengers needing to print boarding passes and bag tags. Those wanting to use these kiosks for self check-in must have their 6-character booking number at the ready.
Baggage
Cabin Baggage
All AirAsia passengers have one piece of cabin luggage included in their fare. This piece must adhere to dimension requirements (56cm x 36cm x 23cm) and those specs are inclusive of any handles, wheels and side pockets. These dimensions ensure that the piece can be stowed in the overhead compartment. A secondary small bag may also be taken on-board - a laptop bag, handbag or backpack. The combined total weight of these two pieces must not exceed 7kg.
Checked Baggage
Checked baggage does not come as standard in an AirAsia airfare and must be purchased as an add-on to your ticket, or as part of a bundled fare - Value Pack, Premium Flex, Premium Flatbed. Checked baggage can be purchased in advance to your flight, or upon arrival at the airport. Choose from 20kg, 25kg, 30kg or 40kg allowances. An individual bag should not weigh more than 32kg.
Those travelling on a Value Pack or Premium Flex fare receive checked baggage allowance of 20kg. Passengers on a Premium Flatbed fare receive 40kg of checked baggage allowance.
Passengers travelling to or from the United States are provided with a piece-based baggage allowance. Each passenger may purchase one or two pieces of baggage, with the number of pieces to be purchased determined by the weight and quantity of the luggage carried. A single piece of baggage must not weigh more than 20kg, while two pieces of baggage weighing up to 10kg are regarded as two individual pieces.
AirAsia BIG
AirAsia's loyalty program is AirAsia BIG. It is also called the Freedom Flyer Programme. There are four membership tiers - Red, Gold, Platinum and Black - with each covering its own requirements and perks. BIG points are earned based on spend, and can be accrued on eligible flight legs (called Qualifying Flown Sectors; one-way flights operated by particular airlines, as well as AirAsia). Members can also earn points when spending with AirAsia BIG retail and industry partners. Passengers progress through membership tiers as their BIG Points bank increases. BIG Points can be redeemed for AirAsia flights, as well as for hotel stays, attraction entry, activities, and more.
Lounges
AirAsia Premium Red Lounge
The AirAsia Premium Red Lounge is located in the mezzanine level of klia2 International Departure (Kuala Lumpur International Airport 2). This sleek space has features to cater to both leisure and business travellers. A VIP room has workstations, charging ports and Internet access, while those looking to unwind before their flight can make use of the beanbags in the sunroom and reads from the magazine stand. Travellers feeling peckish can choose from hot and cold items in the dining space. Alcoholic beverages are available to purchase. There are washing and change rooms. Open 24 hours, the AirAsia Premium Red Lounge is freely accessible for Premium Flatbed and Premium Flex passengers departing on international flights from klia2. Walk-in access is available to all AirAsia passengers at a fee of RM85.00 per entry for 3 hours. Passengers may also pre-book entry into the lounge for a fee of RM75.00 per entry for 3 hours.
In-Flight Experience
In-Flight Entertainment
Xcite Inflight Entertainment is AirAsia's in-flight entertainment offering. Passengers may access Xcite Inflight Entertainment through the Xcite Tab, a tablet preloaded with hours of content. A battery life of approximately six hours provides ample time to browse through the high definition content available, including TV shows, movies, magazines, games and music. The Xcite Tab is available for passengers to rent on most AirAsia X (D7) flights, subject to availability. The Xcite Tab can also be booked in advance, to guarantee you don't miss out for your flight. Hire of an Xcite Tab includes a headset. Xcite Inflight Entertainment is included in Premium Flatbed fares.
Dining
Meals are not included in an AirAsia Low Fare ticket, however are a feature of Value Pack, Premium Flex and Premium Flatbed fares. The culinary offering - called Santan, after the brand of coconut milk - covers cuisine from around South East Asia, and menus vary depending on flight route. Passengers can pre-book their preferred meal up to 24 hours before their flight's departure time, and some of the dishes available range from nasi lemak, vegetable rice bowl, pumpkin kootu with vegetable jalfrezi, biryani, and Japanese cotton bread sandwiches. The Santan Combo Meal includes a complimentary drink.
Cabin Class
Low Fare
AirAsia's Low Fare is the ultimate no-frills ticket. It includes cabin baggage only, however travellers have the option to add-on checked baggage, seat selection, meals, lounge access and Xcite Inflight Entertainment for an additional fee. The standard pitch on a Low Fare seat when on A320 aircraft is 28 inches; width is between 16 to 17 inches. The seat pitch on A330 aircraft is 30 inches, with a minimum 16-inch width.
Value Pack
A Value Pack fare provides passengers with 20kg of checked baggage, a meal, and choice of Standard Seats in the aircraft cabin. Lounge access, Xcite in-flight entertainment, and the ability to change the date or time of the flight are available to add-on, at an extra charge.
Premium Flex
Those buying a Premium Flex fare receive the same inclusions as those in a Value Pack fare, in addition to lounge access, Xpress baggage, Xpress boarding, and dedicated check-in. An Xcite Tab can be pre-booked for an additional fee. Seat selection is also included and covers AirAsia's Hot Seats, which are located towards the front of the plane and on emergency exit rows. Hot Seats on A320s have a pitch of up to 29 inches, 16- to 17-inch width and a minimum of 20 inches of legroom. Those travelling in Hot Seats on A330s received 17.5 inches of legroom.
Premium Flatbed
Passengers can book a Premium Flatbed for most AirAsia X (D7) flights.These seats can be converted into full flatbeds, and designs feature a privacy screen and an adjustable head and foot rests. Passengers receive a pillow and duvet, and can make sure of the seat's universal power port and reading light during the flight. The pitch of AirAsia's Premium Flatbed is 59 inches with a 19 inch wide seat. This fare includes all the features of Premium Flex, plus free Xcite Tab with noise-cancelling headphones and unlimited flight date and time changes.
Frequently Asked Questions
What countries does AirAsia fly to?
AirAsia flies to countries across Asia, Oceania and North America, including Australia, China, Hawaii, Japan, India, Indonesia, Malaysia, Thailand and more.
Does AirAsia provide meals?
Meals are included in Value Pack, Premium Flex and Premium Flatbed fares. Low Fare passengers may purchase a meal for an additional fee.
Who started AirAsia?
Datuk Kamarudin Meranun and Tony Fernandes are the co-founders of AirAsia. The domestic airline was acquired by the pair in 2001 and was soon relaunched as a leader of budget air travel in Asia.
Cheap Flights on Webjet
Webjet Top Airlines
*Prices are subject to availability, include taxes and airline surcharges. All prices on this page are subject to change without notice. Whilst Webjet makes every effort to provide you with accurate and up-to-date information, in the event a product is listed at an incorrect price, whether due to typographical, photographic, or otherwise, Webjet may refuse or cancel any orders placed for a product listed at the incorrect price.