About Webjet

Webjet - Australia's multi award winning online travel service.

Webjet is Australia and New Zealand's largest online travel agency. Leading the way in online travel tools and technologies, Webjet enables customers to easily search and book the best domestic and international travel flight deals, travel insurance, car hire and hotel accommodation worldwide.
Webjet sites are simple to navigate, engaging and informative, giving customers confidence when managing their own travel arrangements. Webjet offers a 24/7 customer support service to cater to our customers' needs.
Webjet is a licensed member of IATA (licence No. 0235566) having met strict financial guidelines and other travel agency related qualifications to permit electronic issuance of airline tickets.

Airline ticketing is undertaken either by Webjet (licence No. 0235566) or by our ticketing operator (licence No. 0235438). For paper tickets your credit card funds will be transmitted direct to the ticketing agent under secure site encryption using Secure Sockets Layer (SSL).
Webjet is a public company, (code: WEB), having been listed on the Australian Stock Exchange in March 2000.

The Webjet website is encrypted in Secure Sockets Layer (SSL) on those pages where we collect private information in line with our security policy.

VeriSign, Inc. (Nasdaq:VRSN) is the leading provider of digital trust services that enable businesses and consumers to engage in commerce and communications with confidence. VeriSign's digital trust services create a trusted environment through three core offerings-name services, authentication services, and payment services-powered by a global infrastructure that manages more than five billion communications and transactions a day.
Our
privacy policy
statement has been made in accordance with amendments to the Federal Government Privacy Amendment (Private Sector) Act 2000 (New Privacy Laws) which took effect from 21 December 2001. Webjet has consulted with and engaged the services of Gadens Lawyers in assisting us in this process.
Our Alliances And Affilliates
Security through the partnering of Australia 's top travel & technology brands.

Webjet is a marriage of Australia's top travel business associates in an alliance which ensures customers receive the best in products and services.

Founded in 1975, Microsoft (Nasdaq "MSFT") is the worldwide leader in software, services, and solutions that help people and businesses realize their full potential. Today, Microsoft is one of the world's best-known brands. Our relationship with millions of Australians extends from the home to the school and the office – and our technology is fundamental to people working in business, government and the community.
An estimated 17 million Australians have used our software either at work or home – searching the Web with Internet Explorer and Bing, analysing data with Office Excel, sharing through Hotmail, playing on Xbox, communicating with Windows Phone or using one of our many business and server platform products. Today, with the power of cloud computing, we have a vision to connect people to the things that are most important to them through a seamless experience across the PC, browser and phone.
Our local operation started in 1983 with only 20 people. Since then, Microsoft Australia has grown to more than 900 people working in capital cities across Australia and at ninemsn (the PBL and Microsoft joint venture).
Founded in 1992, Macquarie Telecom is Australia's number one Managed Hosting and business-only telecommunications company. We deliver and manage your business-critical application and communication services with Personal Accountable Service™ across data centre infrastructure, including our new $60 million world-class data centre facility in Macquarie Park, and all communication networks.
Our unique combination of hosting leadership and deep telecommunications expertise ensures we avoid the typical silos of responsibility, by offering an end-to-end integrated infrastructure as a service that both hosts applications and delivers to users located anywhere, over any network - internet, WAN and mobile.
It's why the most demanding business and government customers entrust us to provide fully managed, 100% Australian-based hosting, cloud, co-location and data, voice and mobile network services that are always on, efficient and secure.
MacquarieTelecom host the Webjet booking engine in their high-availability dedicated server managed hosting environment.
Rackspace® Hosting (NYSE: RAX) is the open cloud company, delivering open technologies and powering more than 190,000 customers worldwide. Rackspace provides its renowned Fanatical Support® across a broad portfolio of IT products, including Public Cloud, Private Cloud, Hybrid Hosting and Dedicated Hosting. The company offers choice, flexibility and freedom from vendor lock in. Rackspace has been recognized by Bloomberg BusinessWeek as a Top 100 Performing Technology Company and is featured on Fortune's list of 100 Best Companies to Work For. Rackspace was positioned in the Leaders Quadrant by Gartner Inc. in the "2011 Magic Quadrant for Managed Hosting." Rackspace is headquartered in San Antonio with offices and data centers around the world. For more information, visit www.rackspace.com.au.
BCS Technology(BCS) is a leading Australian I.T. professional services organisation, focused on the provision of quality consulting, in the areas of Application Development, Business Intelligence, Data Warehousing and Reporting.
With a diverse, ready-to-be deployed team of certified developers and consultants located in Australia, India, Singapore and the Philippines, BCS delivers solutions tailored to your organisations specific needs, whilst offering flexible cost effective options, leveraging offshore, onshore and onsite capabilities.
BCS' extensive expertise across Aviation and Travel, Banking and Finance, Communications, Education, Government, Healthcare, Insurance, Manufacturing and Distribution, and Security industries, has enabled BCS to attain trusted partner status to some of the most recognisable organisations in their fields.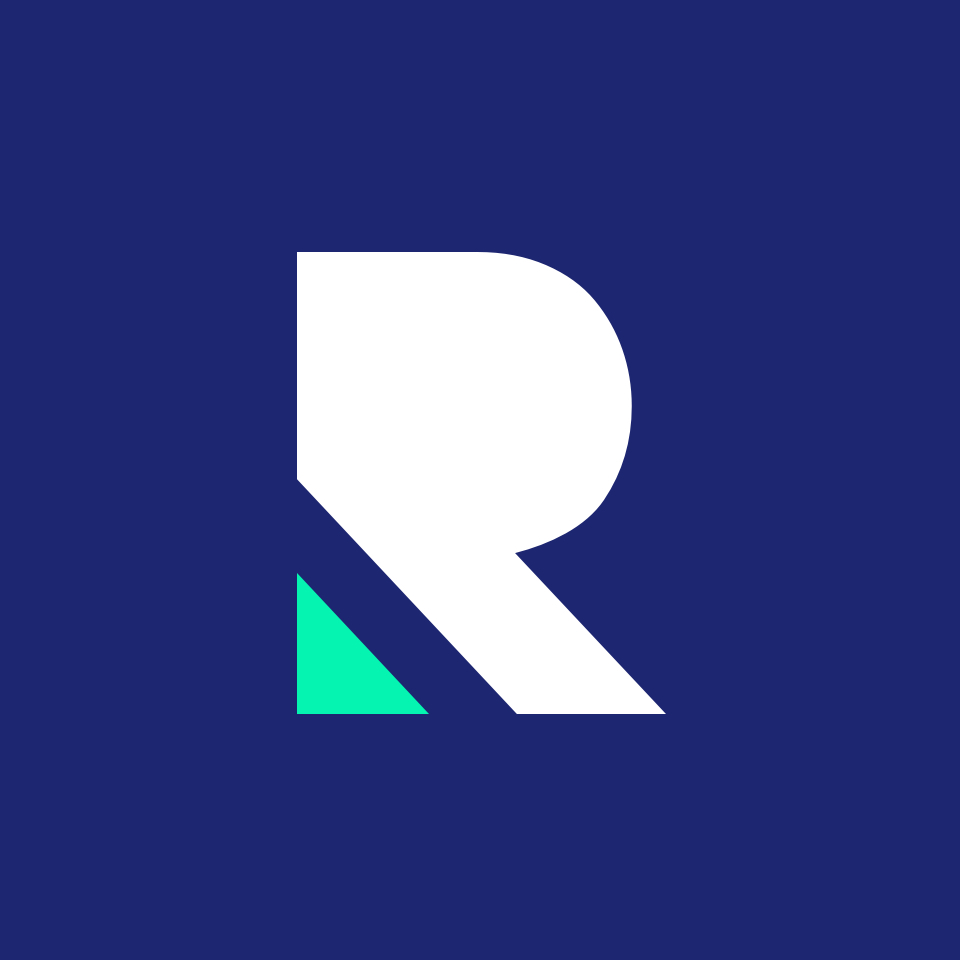 Sparro
are an independent digital marketing agency based in Sydney, founded in 2010. They're an agile team focused on dynamic, transparent and data-driven digital solutions in the ecommerce and travel spaces.
Sparro are a long-time
Webjet partner
, working across
search marketing
, multivariate testing, content and programmatic media.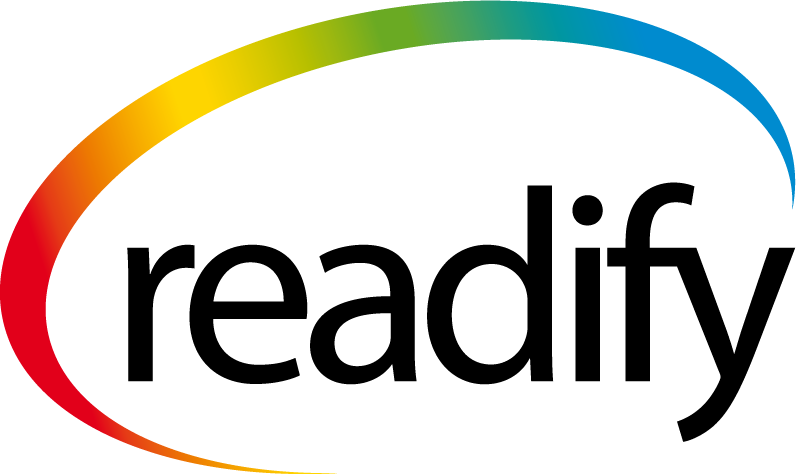 Readify assists organisations to innovate on the Microsoft Application Development Platform and achieve the best results from their technology. Readify work very closely with Microsoft and are the recipients of several Microsoft global partner awards in recognition of the innovative solutions delivered to their customers.

Readify has been a trusted software development advisor to Webjet for over a decade. Webjet have worked with Readify on a number of projects, including the development of a Windows Azure based mobile version of their website and an innovative Windows 8 travel booking application, changing the face of travel booking sites worldwide. This app was one of the first apps in the Windows Store with Webjet chosen as Windows 8 Microsoft Launch travel partner.
Please visit http://readify.net/ for more information.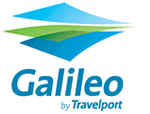 Galileo, a Travelport brand, is headquartered in Parsippany, NJ, and has offices worldwide. Visit www.galileo.com. Galileo is the largest e-travel solutions distributor in Australia and New Zealand with products and services used by more than 2,700 Australian and New Zealand travel agencies.

Webjet uses Galileo to provide access to airline schedules, availability and booking capability in real time of over 425 airlines.

About Travelport:
Travelport is one of the world's largest and most geographically diverse travel companies. With a network of over 8,000 local travel professionals working in more than 130 countries, Travelport delivers greater choice, more content and cost savings to travellers, travel professionals and travel suppliers every day. Travelport offers a wide range of business and consumer services, from distribution technology and travel packaging to retail sales and solutions. Travelport operates over 20 leading brands, including Orbitz, an online travel agency; Galileo, a global distribution system (GDS); and GTA, a wholesaler of global travel content.
InterGlobe Technologies(IGT) part of InterGlobe Enterprises is a global travel domain leader providing integrated travel technology and BPO services. IGT consistently aims and delivers services to maximize business performance to its clients. IGT is committed towards delivering innovation and business excellence across the spectrum of the travel and hospitality industry. IGT's services include high end technology and business process consulting, application development, contact center and back office operations. IGT has a global footprint with state-of-the-art delivery centers across China, Philippines, UAE' India and Sri Lanka and operations in Americas, Europe, Middle East and Asia Pacific.
IGT has been associated with Webjet since 2007 providing Customer Support (Voice, Email, and Chat), Fare Filing, Hotel Content management and various Back Office processes for driving operational efficiencies. IGT also provides technology services on certain critical applications for enhancement and maintenance.

Cover-More is a global specialist and integrated travel insurance, medical assistance and employee assistance provider. Cover-More is the leading travel insurance provider in Australia and has operations in 22 countries across five continents with leading market positions also in Ireland, India, in the USA where the group owns Travelex Insurance Services, and in Latin America with Travel Ace Assistance and Universal Assistance. Cover-More Group was acquired by Zurich Insurance Group in 2017.

Avis Rent A Car System, Inc. and its subsidiaries operate the world's second largest general-use car rental business, providing business and leisure customers with a wide range of services at more than 1,700 locations in the United States, Canada, Australia, New Zealand and the Latin American/Caribbean region.

Avis is recognized as the industry leader in applying new technologies and is one of the world's top brands for customer loyalty. The company is a wholly owned subsidiary of Cendant Corporation (NYSE:CD) and has marketing agreements with Avis Europe Plc, a separately owned UK-based company owning or franchising an additional 3,050 Avis locations in Europe, the Middle East and Africa.

Hertz is proud to be the largest car rental company in the world, providing quality rental service for 80 years. Hertz operates from approximately 7,600 locations in 145 countries worldwide.

In Australia, Hertz operates from over 220 locations offering a large selection of carefully maintained, latest model vehicles to suit any occasion. Not only will you feel good in Hertz cars, you'll feel safe as well, with a large number of models featuring driver and passenger airbags.

Hertz gives you the freedom and flexibility to be where you want to be, anywhere in the world. Hertz is committed to offering fast, friendly and efficient service to ensure your rental experience is smooth from beginning to end.

Europcar International is the number one brand, and Europe's leading car rental organisation. The Europcar global network includes more than 2,900 rental locations in over 147 countries with an average fleet of over 220,000 vehicles.
Europcar Asia Pacific is one of Australia and New Zealand's leading car rental brands. As winner of the prestigious World Travel Award for "Leading Car Rental Company Australasia", Europcar offers customers a vast fleet of the finest quality vehicles, flexible one-way rentals, and premium service across a network of over 200 locations including major airports and capital cities, as well as many regional and remote locations.

Budget Rent a Car Australia operates in each state and territory with more than 200 locations nationwide. Budget has an in-terminal presence at all major Australian airports and on site airport car parking facilities - our fast and friendly service takes you straight from the plane to your car.
Budget operates a modern, well equipped fleet sourced from the premium vehicle manufactures based here in Australia and overseas. Portable GPS units are available, child safety seats and other accessories to make your travel more comfortable. All Budget vehicles offer stereo CD, air conditioning, front driver and passenger air bags and most offer power windows & power mirrors to enhance your rental experience. All major credit cards are accepted.

Thrifty is 100% Australian owned and have over 240 locations across Australia and New Zealand with locations in every state, major town and airport. Whatever your trip, wherever you're going, Thrifty will be there when you arrive to help you on your way. Thrifty are your local car hire company.
Thrifty has a young fleet of over 11,000 vehicles and with a choice of an economy hatch to a 4WD to a luxury Sedan, there's something for everyone. Thrifty is synonymous with value for money and excellent customer service offering vehicles and rates to fit your wallet and your needs.
If you wish to contact Webjet, please visit the contact us page.
Important Information
Copyright Webjet Marketing Pty. Ltd. ACN. 063 430 848, ABN. 8406 3430 848. Part of the Webjet Limited Group.
Booking Terms & Conditions.