Cheap Flights to UK
Easily find the cheapest flight and day to fly to london with Webjet Deal Finder. Access all leading airlines on one screen, for flights to London, Manchester and Dublin. Simply choose your destination and select the month you'd prefer to travel. Webjet will display the cheapest flights to the United Kingdom over the next six months and make your choice easy. Save time and money with Webjet!
UK Map Deals
Use the Map Deal Finder to find the cheapest destination to fly to in the UK and Ireland. Plan your trip around the cheapest flight during the month you plan to travel. Booking cheap flights to the United Kingdom has never been so easy.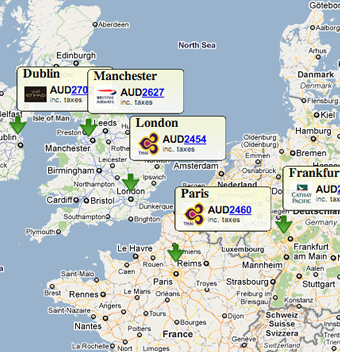 *Image Only. Click to view interative UK Deal Finder Map
Cheapest UK Fares
Click on the destination below to view the cheapest flight for the month you wish to travel. Webjet makes booking cheap flights to the UK easy!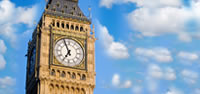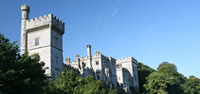 Business Class Flights to London
Click to view available destinations to London on business class from the worlds best airlines. Compare fares and save on Business Class flights to London with Webjet.
Premuim Economy to London
View all available Premium Economy flights to London with Webjet. Use the deal finder to book the cheapest fare and date to fly to London on Premuim Economy now.