Flights from Hamilton Island to Sydney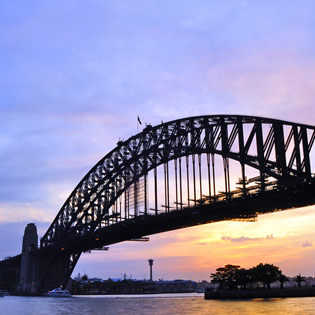 Compare one way flights from Hamilton Island to Sydney
Find cheap domestic flights from Hamilton Island to Sydney with Webjet's deal finder. Whether you're booking last minute or securing a low rate ahead of time, weigh up your options aboard Australia's major flyers and low-cost carriers to find cheap flights which suit your travel dates and preferences.
Sydney, Australia - Kingsford Smith Airport (SYD)
Sydney Airport is the busiest airport in Australia. Find out more about Kingsford Smith's terminals, rental car providers and accommodation with Webjet's useful guide to Sydney's Kingsford Smith Airport.

Hamilton Island, Australia - Hamilton Island Airport (HTI)
Hamilton Island Airport, also known as Great Barrier Reef Airport, is your gateway to Hamilton Island and the beautiful Whitsunday Islands just off the central coast of Queensland. Even though it is a relatively small airport, getting around Great Barrier Reef Airport is easy.
Flight prices are indicative, based on passenger numbers and may vary dependent on your individual flight dates. Prices below were found by customers on the date in the right hand column labelled "Last Search Update" and may vary. Complete a new search to view live pricing.
A Webjet Servicing Fee of $21.95 and Booking Price Guarantee of $12.95 applies per booking which can include multiple passengers and products.
Membership Rewards Terms & Conditions:
American Express Corporate and Business Card members enrolled in Membership Rewards Spirit are not eligible to redeem points with Webjet. Click here to view full Terms and Conditions. A minimum of 7,500 points must be redeemed at any one time. If redeeming with Points + Pay, the 'pay' component of your reward will be automatically billed to your Card Account and will appear on the first billing statement following redemption