Flights from Townsville to Cairns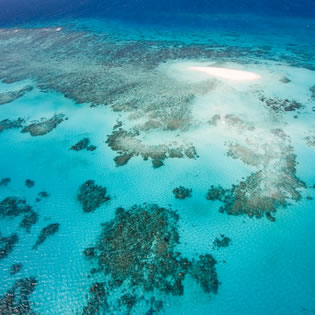 Compare Flights from Townsville to Cairns
Thinking of flying off to Townsville to Cairns? Let us help you find the cheapest and best way to travel with our Webjet Deal Finder. Comparing prices is simple: just click on one of the fares below to get started. Save big when you make your trip by selecting from our wide range of flights and airlines.
Display flight prices in:
No Bags
Frequent Flyer
Thu 05-Mar
Fri 06-Mar
Sat 07-Mar
Sun 08-Mar
Mon 09-Mar
Tue 10-Mar
Wed 11-Mar
Thu 12-Mar
Fri 13-Mar
Sat 14-Mar
Sun 15-Mar
Mon 16-Mar
Tue 17-Mar
Wed 18-Mar
Thu 19-Mar
Fri 20-Mar
Sat 21-Mar
Sun 22-Mar
Mon 23-Mar
Tue 24-Mar
Wed 25-Mar
Thu 26-Mar
Fri 27-Mar
Sat 28-Mar
Sun 29-Mar
Mon 30-Mar
Tue 31-Mar
Cairns, Australia - Cairns Airport (CNS)
Cairns Airport is your gateway to the city of Cairns in tropical Northern Queensland. Don't get lost with Webjet's useful map of Cairns Airport's terminals and a guide to car rental at Cairns Airport, nearby airport hotels, transportation and parking facilities.
Townsville, Australia - Townsville Airport (TSV)
Townsville Airport is the major regional airport for Northern Queensland city of Townsville.
Flight prices are indicative, based on passenger numbers and may vary dependent on your individual flight dates. Prices below were found by customers on the date in the right hand column labelled "Last Search Update" and may vary. Complete a new search to view live pricing.
A Webjet Processing Fee of $19.95 and Booking Price Guarantee of $12.95 applies per booking which can include multiple passengers and products.
Membership Rewards Terms & Conditions:
American Express Corporate and Business Card members enrolled in Membership Rewards Spirit are not eligible to redeem points with Webjet. Click here to view full Terms and Conditions. A minimum of 7,500 points must be redeemed at any one time. If redeeming with Points + Pay, the 'pay' component of your reward will be automatically billed to your Card Account and will appear on the first billing statement following redemption